Sanctions on Qatar Could Become Permanent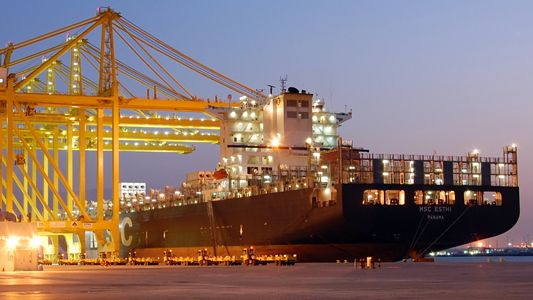 A UAE government spokesperson warned on Wednesday that Qatar's diplomatic and economic isolation from its Arab neighbors could become a permanent state of affairs. The Saudi-led sanctions regimes include a ban on Qatari-flagged ships in Bahraini, Saudi, Emirati and Egyptian ports.
"Qatar is not responding positively to [the demands] we've sent," said UAE spokesman Omar Ghobash, speaking to BBC. "I think the whole idea would be to ultimately, simply disengage from Qatar." Ghabosh added that the allied members of the Gulf Cooperation Council are considering Qatar's formal expulsion from the group – not right away, but as a future option. He ruled out any chance of military confrontation.
The United States has interests on both sides, including key military bases in Bahrain and Qatar, but so far the American response to the crisis has been inconsistent. The U.S. State Deparment and the Department of Defense have taken positions supportive of a negotiated solution, while U.S. President Donald Trump has appeared at times to back the Saudi-led economic sanctions.
On Monday, Senator Bob Corker weighed in on behalf of the powerful Senate Foreign Relations committee, signaling his intention to block arms sales to all GCC nations until they reach a solution to the crisis. That threat could affect a landmark $110 billion arms deal with Saudi Arabia and a $12 billion contract for three dozen F-15 fighters for Qatar. As the Foreign Relations committee is the first congressional body to review foreign military sales, Sen. Corker has the authority to block these deals – but diplomats say that it is rare that he would choose to exercise it.
"Before we provide any further clearances during the informal review period on sales of lethal military equipment to the GCC states, we need a better understanding of the path to resolve the current dispute and reunify the GCC," Senator Corker wrote in a letter to the State Department.