Sailors' Society Launches "Not On My Watch" Petition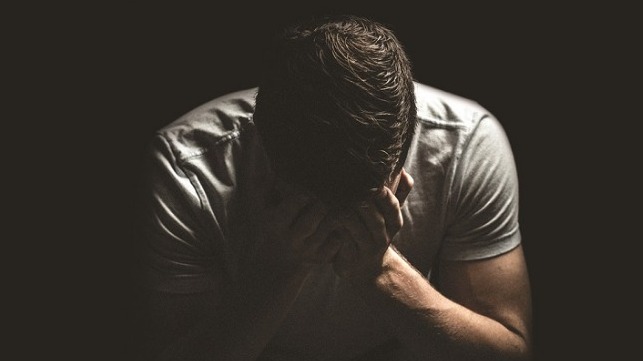 Maritime charity Sailors' Society is petitioning the International Labour Organization to make wellness training for seafarers mandatory in the Maritime Labour Convention.
The petition is a key part of the charity's "Not On My Watch" campaign to combat suicide and depression at sea. The campaign is also calling on maritime companies to donate to the charity's work with seafarers struggling with depression and to run wellness training for their staff.
The charity claims that more than a quarter of seafarers suffer from depression and nearly six percent of deaths at sea are attributable to suicide. This figure increases substantially if probable suicides – seafarers going missing at sea under suspicious circumstances – are taken into account. To put this into context, less than one percent of deaths in the United Kingdom in 2017 were recorded as suicide.
Aditya Giri, director of Humans at Sea and a former seafarer, has thrown his support behind the campaign by being the first person to sign the petition.
Giri has personal experience of the devastating impact of depression at sea. He was sailing in the Atlantic Ocean when one of his crewmates jumped off the ship to his death. The crew, who had no idea their friend was depressed, searched everywhere for him and were devastated to find a suicide note in his cabin.
Giri said: "I was in denial, disheartened at my core and shocked, to accept that a person who was making jokes and laughing with us a few hours earlier would take such a step. I fell into depression myself, burdened with one remorseful thought that clouded my mind at all times: could I have saved his life?
"This experience has helped me realize the importance of sharing your problems and asking your shipmates if they are facing any issues themselves. A simple acknowledgment could save someone's life."
Sailors' Society offers a Wellness at Sea coaching program and Crisis Response Network. Its new website, www.wellnessatsea.org helps provide companies with the tools to combat fatigue, poor mental health, stress and other issues that affect seafarers in their daily lives. More than 4,000 seafarers have undertaken the training, which explores five different aspects of a seafarer's life: social, emotional, physical, intellectual and spiritual; empowering them to look after their own well-being, helping them protect themselves and their crewmates against depression.
The Sailors' Society's petition can be signed here.