S. Africa Picks Three Groups to Bid for New Manganese & Hydrogen Port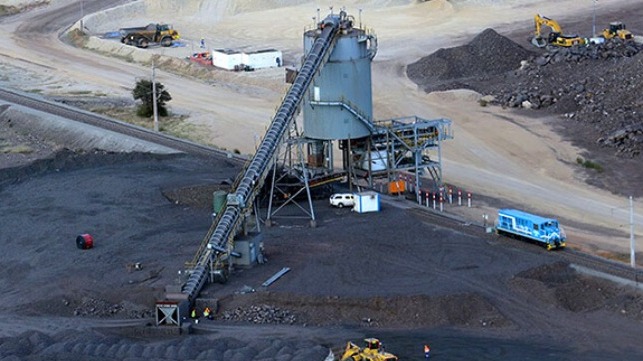 South Africa has achieved another milestone in its ambitions to become a major producer and exporter of green hydrogen. A state owned logistics company has identified three consortia that will present proposals for a new port and railway infrastructure for manganese ore and green hydrogen exports.
Transnet National Ports Authority (TNPA) said it has identified three competing groups to submit proposals for the design, funding and construction of the planned deepwater port of Boegoebaai and associated rail links. The estimated project cost is $785 million during the first phase.
The new port and rail networks are critical in serving the country's proposed new Boegoebaai hydrogen production hub. The port would serve mines in the Northern Cape province, particularly the export of manganese ore, which is constrained due to high transport costs and insufficient capacity on existing export corridors. TNPA said the development of the new port and associated rail infrastructures will significantly improve connectivity to the Northern Cape, and provide the necessary logistics for manganese, green ammonia and other commodity exports in the province.
The Boegoebaai port will be built on a greenfield site to handle up to 17 million tonnes of dry bulk commodities a year, as well as containers, break-bulk commodities, diesel fuel and hydrogen.
Proposed layout for the new port and industrial park complex (TNPA)
Boegoebaai Port & Rail Consortium, Boegoebaai Development Consortium and Project Elephant Consortium will submit proposals for the design, funding and construction of a planned port and rail infrastructures. The three companies were shortlisted from a list of eight groups made up of local and international companies that responded to the request for qualification issued in August last year. The shortlisting of the companies puts TNPA on course to start up the first phase of the Boegoebaai port by 2026.
The development of the port is part of South Africa's hydrogen strategy. The country intends to become a major producer and exporter of green hydrogen, capturing at least four percent global market share by 2050. This will be achieved by deploying 10 GW of electrolysis capacity in the Northern Cape region by 2030 and producing about 500 kilotons of hydrogen annually by 2030.
The Boegoebaai hub is central to the nation's hydrogen ambitions because it would host the core of the H2 export infrastructure. This would including an electrolyzer park, a green ammonia production plant, and associated supporting operations. The mega project is expected to create 6,000 direct jobs.
Apart from hydrogen, the port and associated railway infrastructures are expected to unleash substantial economic benefits in the Northern Cape province. All of the region's export commodities are transported out of the province overland for export through ports in other provinces, creating supply chain bottlenecks and high transportation costs.