Russian Sub Activity at Highest Level Since the Cold War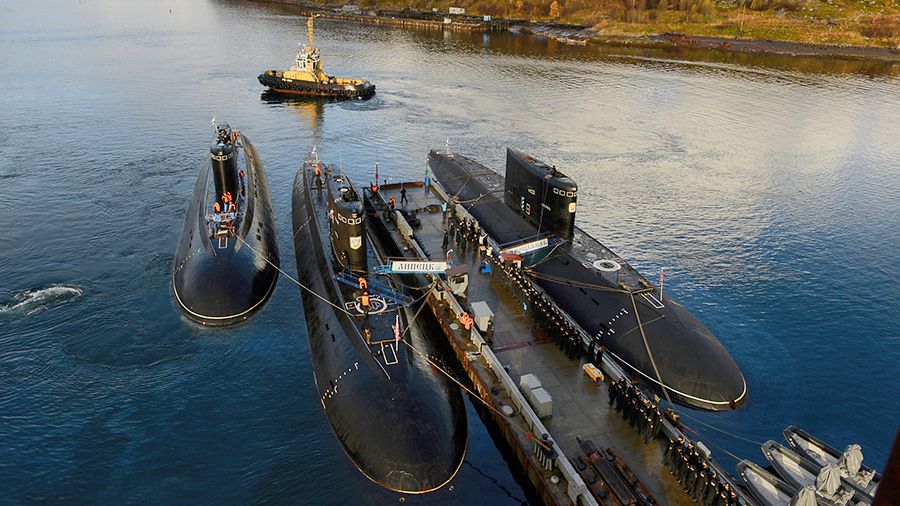 On Saturday, NATO chief Jens Stoltenberg told German media that Russia's growing naval capabilities – especially its submarine force – are a growing threat to the logistics and communications links between North America and Europe.
"We are a transatlantic alliance, and we must therefore be in a position to transport troops and equipment over the Atlantic. For that we need secure and open seaways," Stoltenberg said. He said that Russia has put 13 more submarines into active service since 2014, and the operational tempo for its submarine fleet is now "at its highest level since the Cold War."
Part of the threat centers on the subsea cables that connect NATO allies with each other and with the rest of the world. About 213 submarine cable systems carry 97 percent of the world's telecommunications and $10 trillion a day in financial transactions, and they are "both isolated and publicly available," according to a new report from the UK's Policy Exchange. This combination makes them uniquely vulnerable to eavesdropping or attack. Rear Adm. Andrew Lennon (USN), NATO's submarine forces commander, recently told the Washington Post that "we are now seeing Russian underwater activity in the vicinity of undersea cables that I don't believe we have ever seen."
While the threat appears real, "NATO has reduced its marine capabilities after the end of the cold war, especially to fight submarines," Stoltenberg warned. The news is especially worrisome given the absence of the German submarine fleet, which is key to NATO's plans for any confrontation with Russia. Since an accident damaged the U-35 off Norway in October, all six of Germany's Type 212A submarines have been in shipyard or awaiting repairs. The sub U-31 should be available again next summer, and a total of four out of six should be back up and running by the end of next year.
Defense experts say that the modern, ultra-silent diesel electric vessels suffered from reliability problems when they were first introduced. In addition, most spare parts for the Type 212A have had to be special-ordered, at least until recently. The Deutche Marine says that it is working on improving the program's supply chain.