Russian Ports Keep North Korean Trade Alive
As the UN begins to tighten sanctions on Pyongyang over its nuclear program, North Korea has begun to use stopovers in Russian ports to disguise its coal shipments to China, according to testimony provided by the U.S. Treasury Department. In addition, officials told media that the Russian port of Vladivostok is ramping up its petroleum exports to North Korea. For some foreign policy observers, the trade volume raises questions about the effectiveness of sanctions in the face of Russian support for the North Korean regime.
"[We have] examples that demonstrate that North Korea is using deceptive practices to mask the origin of exported coal to Russia and China," testified Marshall Billingslea, Assistant Secretary, Office of Terrorism and Financial Intelligence, speaking before the House Foreign Affairs Committee. "In the first example, the ship travels from China and declares that it is travelling to Russia. During its journey, the ship turns off its automatic identification system (AIS), probably stops in North Korea to load coal, travels to Vladivostok, Russia, and then returns to China probably to offload the [same] coal."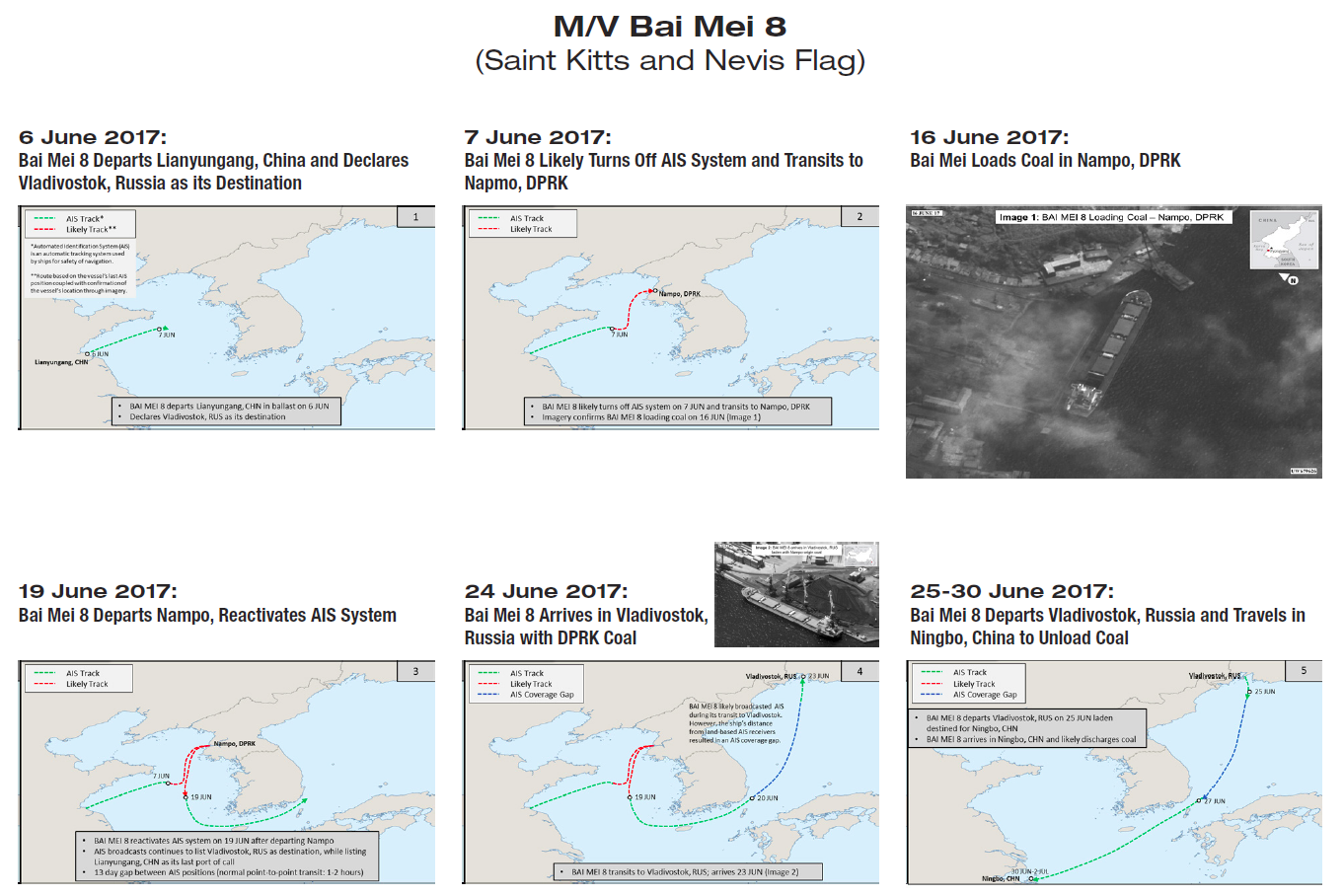 In a second example, two vessels allegedly carried one load of North Korean coal to China by offloading it and reloading it at the port of Nakhodka, Russia (below).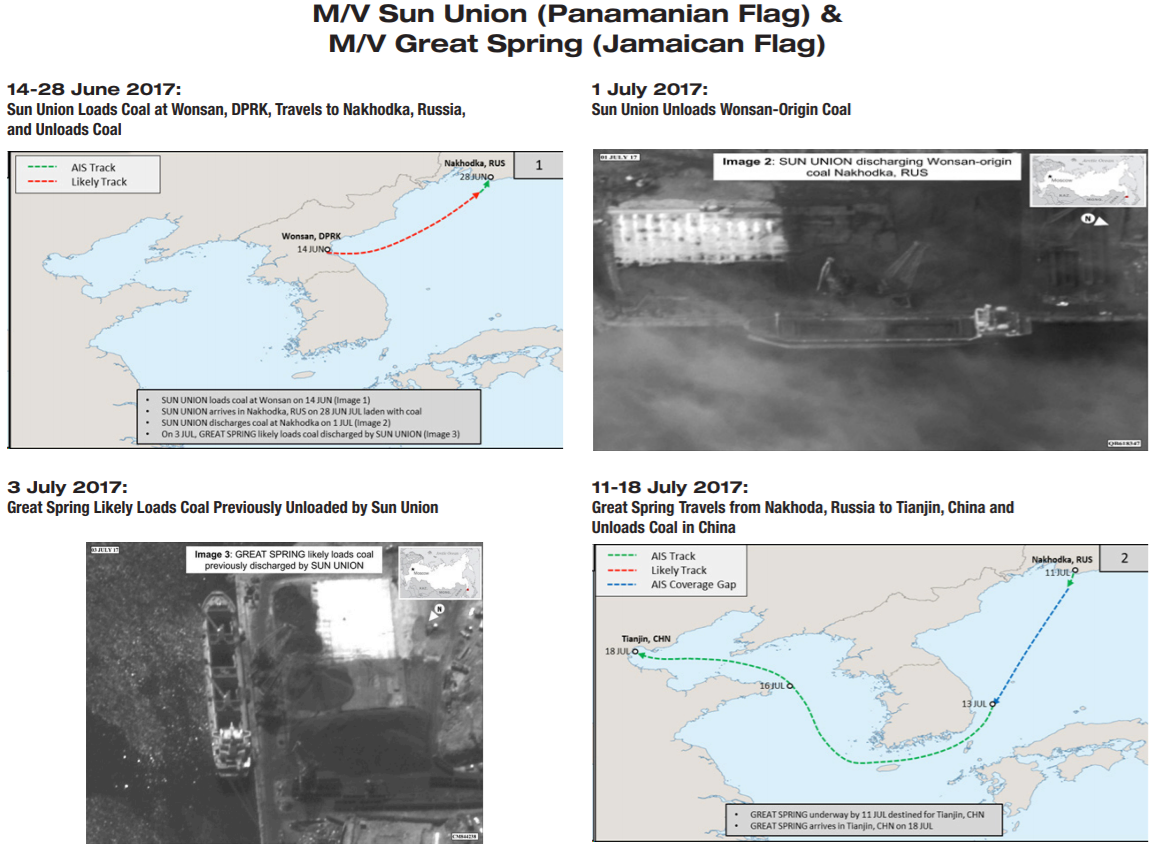 Despite years of difficulty in enforcing sanctions on North Korea, Billingslea expressed optimism that the United States would be able to counter Pyongyang's latest smuggling strategies. "The Treasury Department has extensive experience mapping and dismantling illicit shipping networks, having worked for many years to uncover deceptive Iranian shipping practices. We are applying lessons learned in the Iran context to target commercial shipping moving in and out of North Korea," he said.
And coal shipments are not the only North Korean cargoes moving in and out of Russian ports. On Wednesday, American government sources confirmed to the Washington Post that Russian traders are ramping up product tanker shipments between Vladivostok and Ranjin, North Korea. "As the Chinese cut off oil and gas, we're seeing them turn to Russia," one official said. "Whenever they are cut off from their primary supplier, they just try to get it from somewhere else."