Russian Icebreaker Turns One Hundred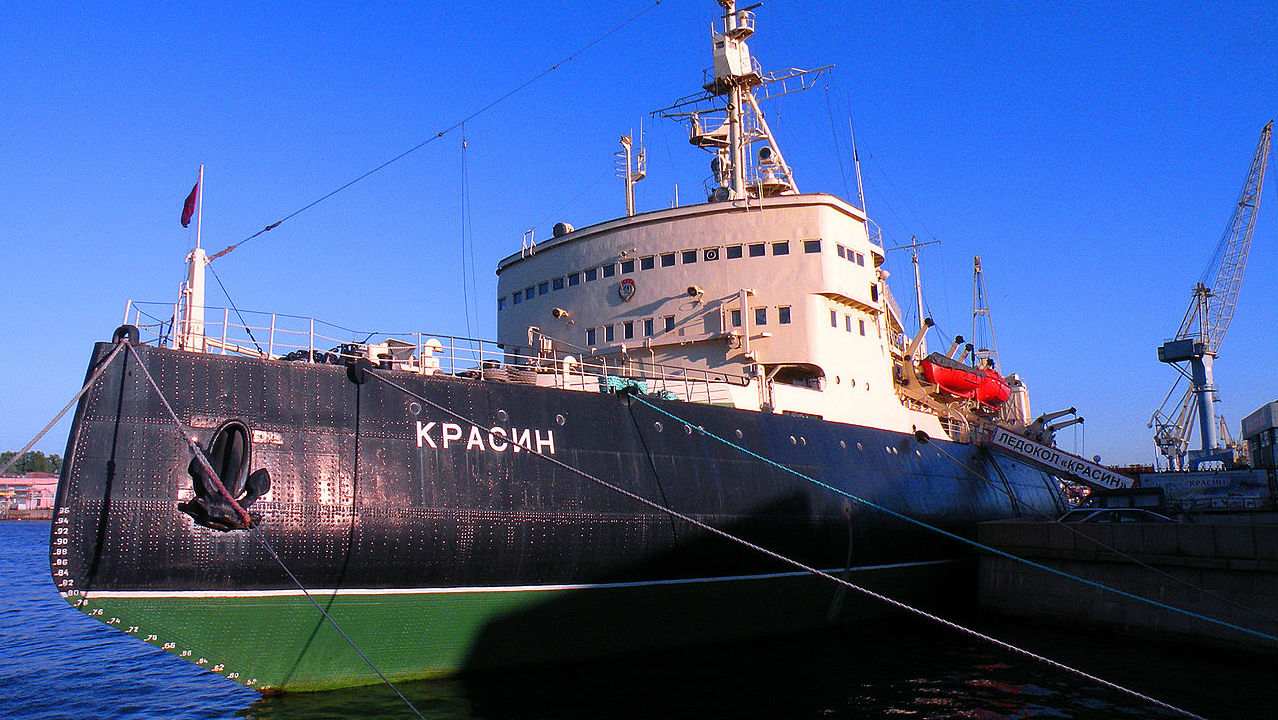 The icebreaker Krasin turns 100 this year, and the vessel is now the oldest icebreaker classed by the Russian Maritime Register of Shipping (RS).
The ship, also known as Krassin, was built in 1917 at the English shipyard Armstrong Whitworth & Co. after the drawings of Vice-Admiral S.O. Makarov by order of Nicholas II, the Emperor of Russia. Up to the beginning of the 1950s she remained the most powerful icebreaker in the world.
During construction, the icebreaker was named Svyatogor in honor of the Russian epic hero. In August 1918, she was scuttled in the Northern Dvina estuary. The ship was not fully submerged, and was raised by the English military, to then fly the flag of England until 1921.
In 1920, the icebreaker was involved in the large-scale international rescue of the icebreaking steamer Solovei Budimirovich ice-bound in the Kara Sea with 85 people on board, including women and children

In 1922, Russia bought the ship back for 75,000 GBP ($94,000), thanks largely to the efforts of Russia's trade representative Leonid Krasin.
From 1922 to 1926, the icebreaker assisted the passage of transport ships in the Baltic Sea. In 1927, she was renamed Krasin.
Krasin was used to rescue General Umberto Nobile's expedition on the Italian airship Italy wrecked near the North Pole on May 25, 1928. Later in the same year, Krasin rescued the German passenger ship Monte Cervantes with 1835 passengers on board after the ship hit an iceberg.
In 1941, the U.S. government entered into negotiations with the Soviet government for the purchase or lease of one or more of their modern ice breakers for use by the US Coast Guard on the east coast of Greenland. Krasin was offered, and crossed the Pacific to Bremerton, Washington. She was surveyed and found to be in need of repairs totalling about $500,000. Funds were allocated from President Franklin D. Roosevelt's "Emergency Fund for the President," but negotiations ended with developments in World War II. Although the Krasin never served in the Coast Guard, the service gained valuable knowledge about icebreakers that was put to use in the design of the Wind class icebreakers.
In 1942, Krasin joined the Allied Convoy PQ-15, which delivered strategic cargo and military machinery sent to Russia by the Allies from Scotland to Murmansk. The icebreaker was engaged in the escorting ships with strategically significant cargo in the seas of the Soviet sector of the Arctic until the end of the war.
In 1972, Krasin was handed over to Russia's Ministry of Geology and operated as a research vessel in the Barents and Greenland Seas. The ship also operated as a floating station to provide power supply and essential services to an Arctic drilling unit.
Today, Krasin is an affiliate of the World Ocean Museum.
A postage stamp has been issued to commemorate the ship's anniversary.