Royal Navy Tracks Russian Warships off British Isles
Last week, the Royal Navy tracked and escorted a large Russian task group as it sailed through waters near the UK.
The modern destroyer HMS Defender accompanied the three-strong group of Russian warships and stayed near the task force as it passed by the British Isles.
The Portsmouth-based destroyer shadowed guided-missile frigate Admiral Grigorovich and two Stereguschiy II-class corvettes, Soobrazitelny and Stoikiy. The Royal Air Force also helped to monitor the Russian vessels using long-range maritime patrol aircraft.
"HMS Defender is the fleet's quick reaction escort, which means we're ready to respond to any threats to the nation's safety or security," said Commander Peter Evans, HMS Defender's Commanding Officer. "Escorting ships through UK waters is routine activity for the Royal Navy and demonstrates our commitment to the vital sea lanes upon which the UK depends."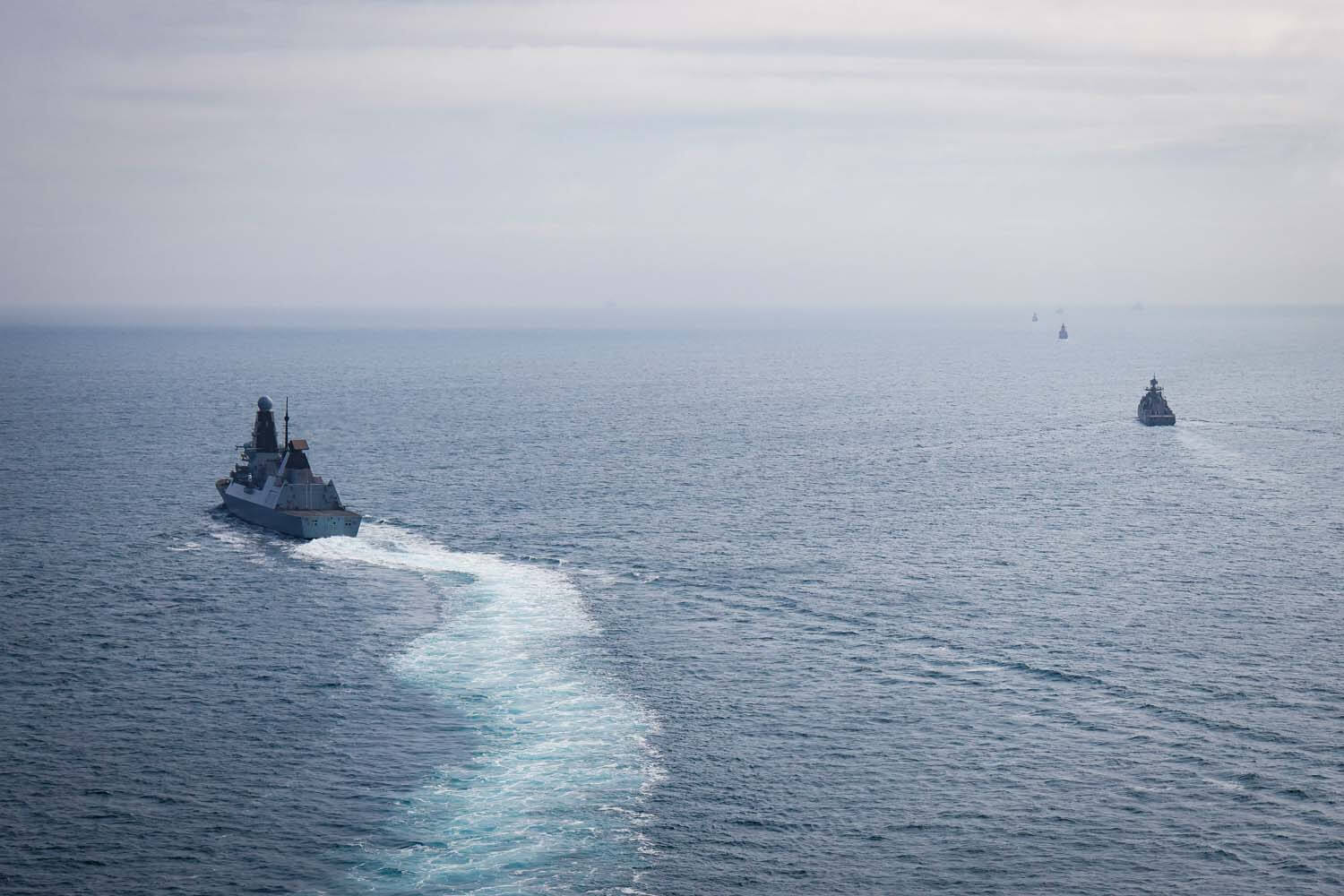 Courtesy Royal Navy
Admiral Grigorovich is a familiar presence around the British Isles. She drew attention in May when she and three escorts were spotted off the coast of Ireland. Tracking showed the vessels lingering in areas where there are multiple subsea telecom cables, raising fears that they may have been involved in potential reconnaissance and sabotage-preparation efforts. The UK Ministry of Defence noted that this type of activity is the reason behind the purchase of two commercial offshore vessels, which are being converted into a new class of subsea protection and monitoring ships.
Russian activity in waters around the UK has increased dramatically in the past three years, and officials are particularly concerned about the potential threat to subsea infrastructure. The Royal Navy has deployed warships multiple times to monitor Russian naval activity in the past month, including tracking two Udaloy-class destroyers, Admiral Levchenko and Vice-Admiral Kulakov.
A recent in-depth report by a consortium of Scandinavian public broadcasters has revealed a pattern of covert Russian surveillance of UK and EU maritime infrastructure, including wind farms, subsea cables and other vulnerable points. Russian fishing vessels have also been found carrying military comms equipment, and were observed loitering before and after a known subsea cable breakage incident near Svalbard.