Royal IHC Launches World's Biggest Cutter Suction Dredger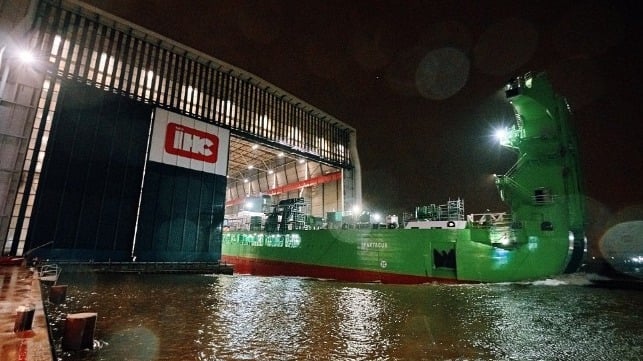 Dutch shipbuilder Royal IHC has launched the hull of the Spartacus, the largest cutter suction dredger ever built. The 164-meter vessel is an order for Belgian dredging firm DEME, and she will be among the first of her kind powered by LNG.
The Spartacus' cutter ladder is designed to reach to a dredging depth of 45 meters. She carries six Wartsila engines producing a combined 44,000 kW - about 50 percent more power than long-time record holder J.F.J. De Nul.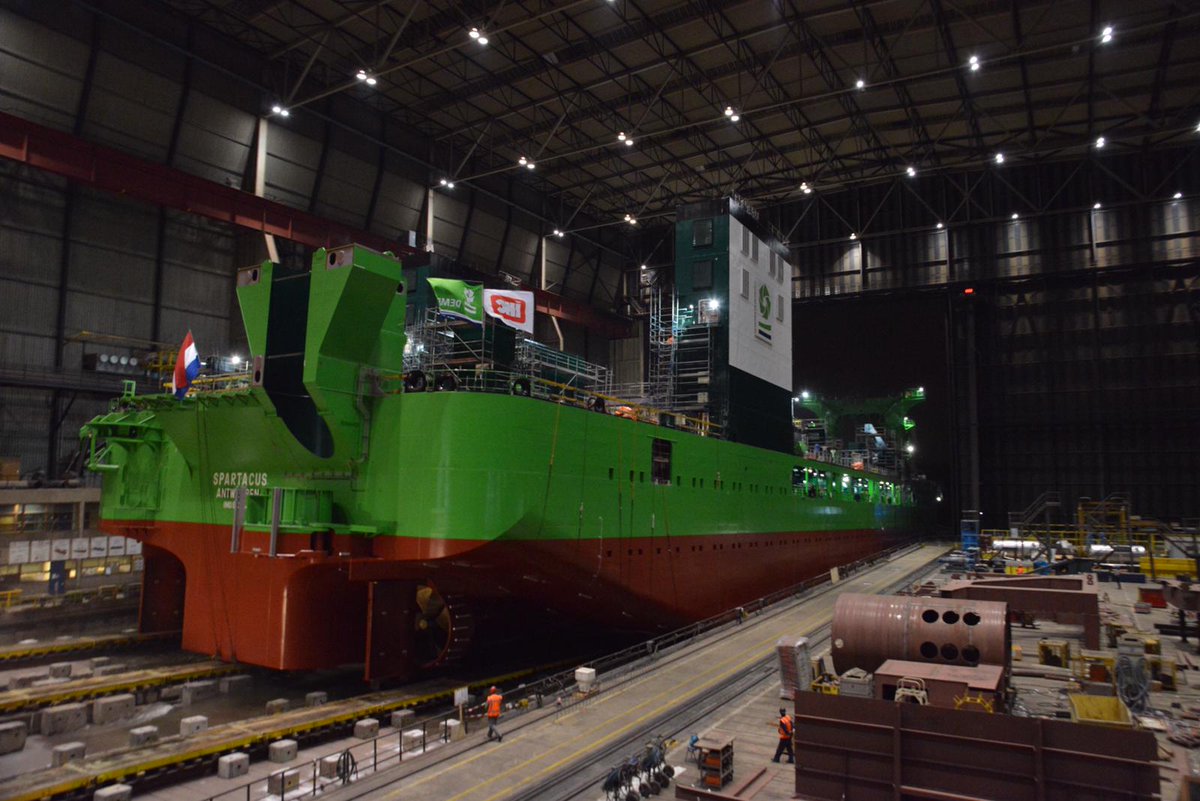 Image courtesy DEME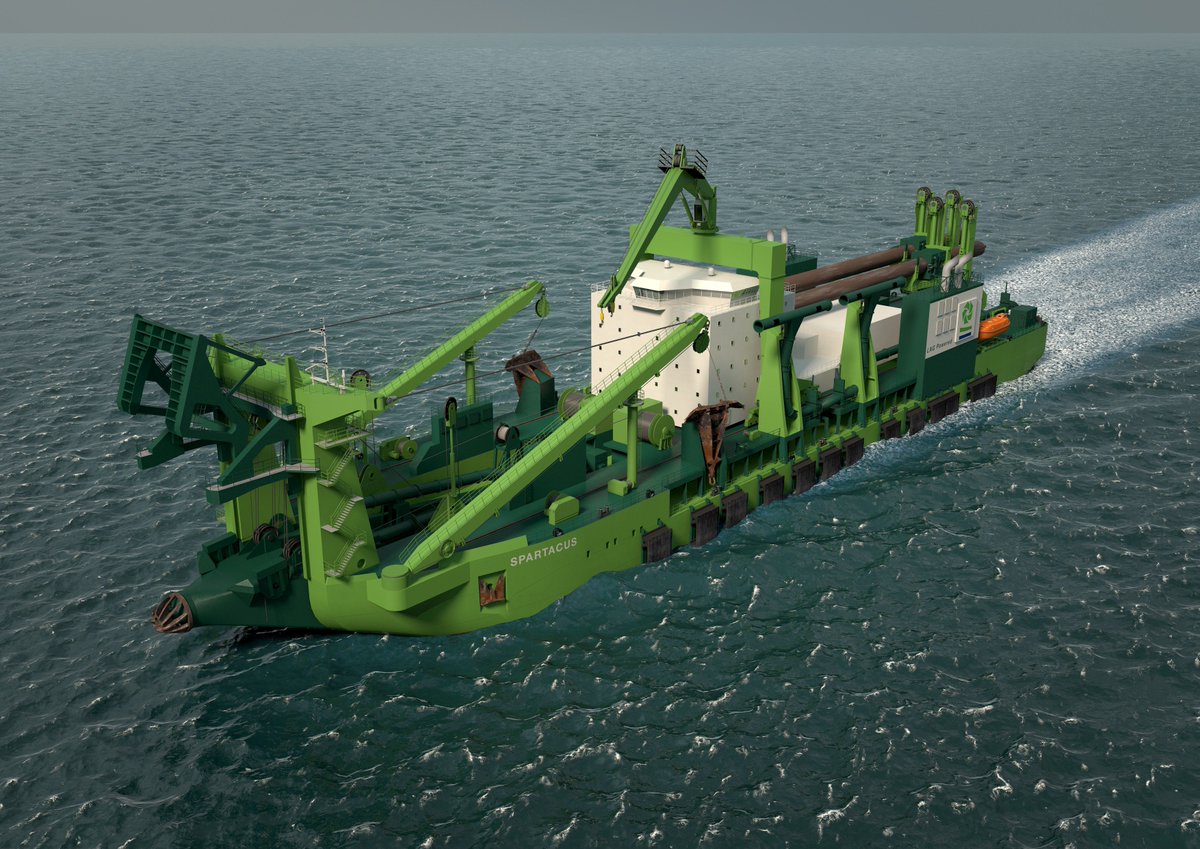 Illustration courtesy DEME
Spartacus' four main engines are dual-fuel capable. She features several additional innovations, including an energy-efficient waste heat recovery system and a one-man operated dredge control. Delivery is scheduled for mid-2019.
"We are very aware of our environmental responsibilities, and for this reason we have opted for Wärtsilä dual-fuel engines running on clean burning LNG fuel," said Jan Gabriel, head of newbuilding and conversion department at DEME. His company also operates two LNG-fueled trailing suction hopper dredgers built by Royal IHC.
"DEME was once the first dredging company to put a 'jumbo' dredger in the market, which has led to a new generation of dredging vessels. As the Spartacus will soon be the world's largest and most powerful LNG-powered CSD in operation, DEME will again have set a new standard in the market," said Royal IHC CEO Dave Vander Heyde.