Royal Arctic Line Orders New Ships for Greenland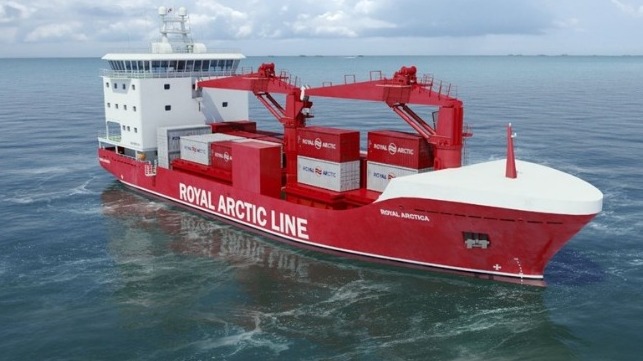 Royal Arctic Line has signed a contract with Spain's Zamakona Yards for two new ships to service Greenland.
The vessels will be designed by Norwegian company Havyard and are expected to be delivered by 2020. They will have greater capacity than the vessels they will replace: Pajuttaat, built in 1979, and the charter ship Vestlandia, built in 1983.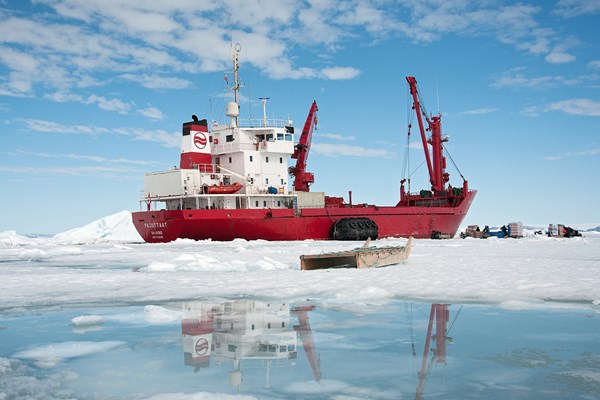 Pajuttaat
Royal Arctic Line has an exclusive concession for the transportation of all sea cargo to and from Greenland, and for the last 25 years, the company has been the nation's lifeline, delivering supplies to all the towns on both the East and West Coast. The company builds on more than 200 years of experience with shipping to and around Greenland - first as Den Kongelige Greenlandske Handel (The Royal Greenland Trading Company), then as KNI, and then since 1993, as Royal Arctic Line.
Royal Arctic Line handles operations in the 13 biggest harbors in Greenland including forwarding activities such as air freight, combined with air and sea freight. The company's ships have each been specially designed for their purpose. The largest ocean-going vessels and feeder ships are the highest Baltic ice classification and specially-built with double hulls and high freeboard in order to sail on Arctic waters. The entire fleet is able to operate just about everywhere in Greenland, regardless of berthing conditions.
Royal Arctic Line also operates passenger services in Greenland through Arctic Umiaq Line. In Denmark, the group is represented by Royal Arctic Line Denmark A/S. Here, more than 85,000 shipments are booked and coordinated each year. At the same time, Royal Arctic Line undertakes stevedoring in Aalborg, including the practical handling of goods to or from Greenland, through Aalborg.