Romania Seeks Acquisition of First Submarines in 20 Years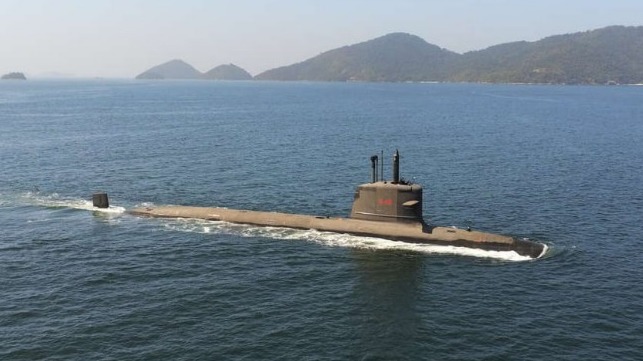 With most NATO members committed to increasing defense spending in light of Russia's military aggression in Ukraine, Romania is seeking to modernize its navy. Among the elements planned is the acquisition of the country's first submarines in nearly 20 years.
This week, Romania's Ministry of National Defense (MApN) submitted a request to parliament for approval in the proposed procurement of combat submarines. In addition, the Defense Ministry disclosed it wanted to buy new mine-hunting vessels and modernize the existing missile corvettes used by the Romanian Naval Forces.
MApN did not specify the number of submarines to be bought or the estimated cost of the project. Military experts have said that Romania needs to buy at least three submarines, considering that the country no longer has any operational subs.
While Romania maintained a submarine force since World War II, its last vessel in the submarine fleet, the Kilo-Class submarine Delfinul, has been inactive for almost 20 years.
The purchase decision follows the signing of a letter of intent (LOI) between Romania and France in July 2022. In the LOI, Romania expressed interest to acquire two French Scorpene-class submarines to develop its naval capabilities. At the time, the acquisition was estimated at $549 million, according to the news platform Defense Romania.
The modernization of the Romanian Navy is in tandem with capability targets set within NATO and EU Defense mechanisms, which were revitalized after Russia invaded Ukraine last year.
Romania's acquisition of submarines would significantly increase the number of NATO submarines in the Black Sea, augmenting the alliance's capabilities in collecting intelligence on Russia's operations in the region. A Romanian submarine in the area is also seen as key in breaking the existing monopoly of Russia and Turkey in the region's underwater domain.
Under the NATO Treaty, member states are advised to maintain adequate defense spending levels, so they have the capacity to act if necessary. This is reflected in the target for NATO members to spend at least 2 percent of their country's GDP on defense, set at the 2006 Riga Summit. Despite all NATO members agreeing to the 2 percent guideline, most countries including Romania have been falling short.
The French company Naval Group manufactures the conventionally powered Scorpene-class submarines in collaboration with the Spanish firm Navantia. India, Brazil, Chile, Malaysia, and Morocco operate this type of submarine class.