Ro/Ro Assists French Navy in Yacht Rescue
On Sunday, the ro/ro Coral Leader and French maritime agency Cross Med coordinated the rescue of the sailing yacht Jab de Mer, including the evacuation of a five-year-old child.
At 0730 hours Sunday morning, Cross Med received a distress signal from the yacht. The vessel was at a position about 100 nm southeast of Toulon, near Corsica.
Cross Med broadcast a request for assistance from merchant vessels and received a positive response from the NYK Line ro/ro Coral Leader, which was already in the vicinity of the yacht. The Leader diverted to meet the Jab de Mer, but the surface conditions were too rough for her crew to take the occupants on board. At the time of the incident, winds were northeasterly at 25 knots and wave height was about 13-20 feet.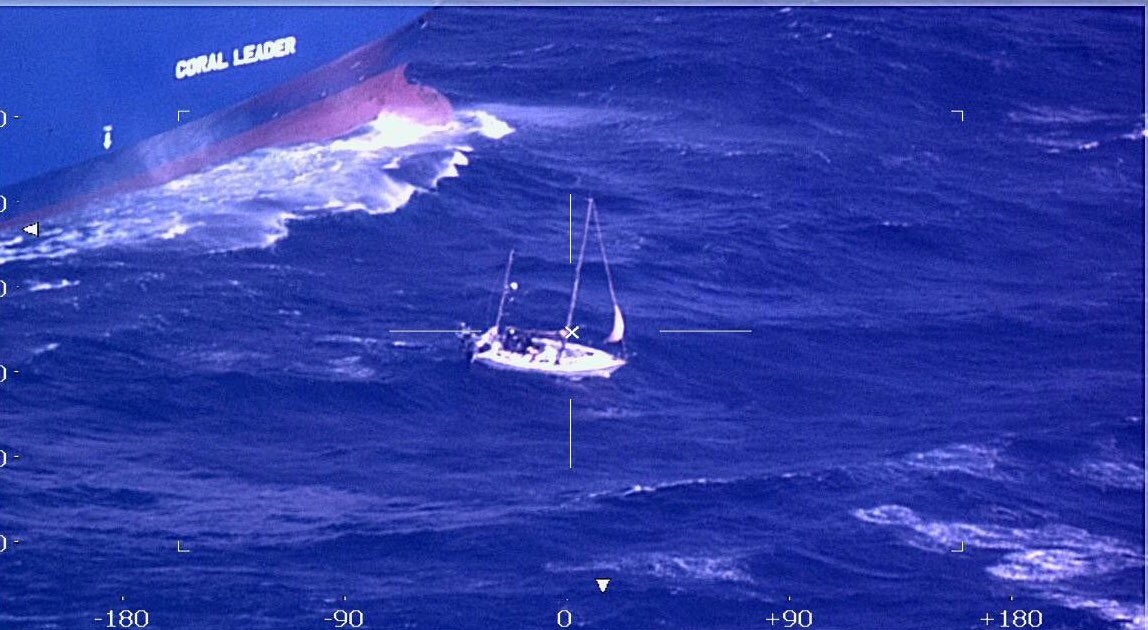 French Customs
As the Leader could not intervene directly, Cross Med coordinated with the French Navy to dispatch a Panther helicopter to rendezvous with the yacht. French Customs also diverted a patrol aircraft to provide on-scene monitoring and communications.
At 1000 hours, the helicopter rescued half of those on board the Jab de Mer, including the child. The Coral Leader provided a lee for the operation using the expanse of her hull. The helicopter returned for a second time at noon and evacuated the remaining sailors from the yacht.
All survivors were uninjured and apparently healthy, and were brought to a hospital in Toulon for a medical assessment.
As of Tuesday, the Coral Leader was under way once more, bound for Livorno.