River Cruise Ship Hits Bridge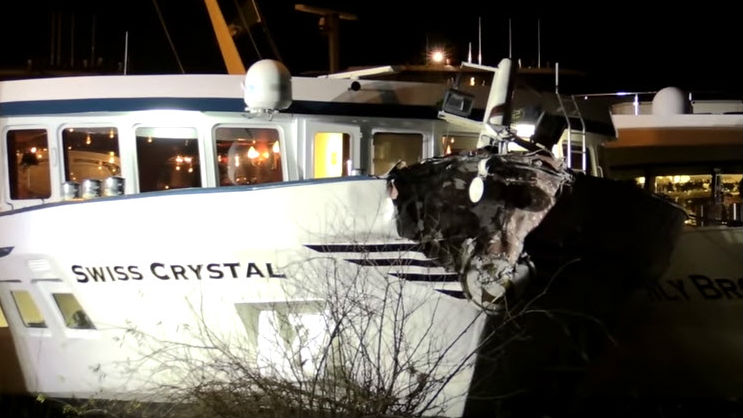 Around 25 people were injured after the river cruise ship Swiss Crystal crashed into a bridge in Germany on Tuesday night.
The 101-meter-long (330-foot) vessel, owned by the Swiss company Scylla, struck a supporting pillar of the A42 autobahn on the Rhine River near Duisburg. Local media reports indicate that the water level was high at the time of the incident, and the pillar is usually on land.
There were 129 people on board at the time of the incident. Four people were taken to hospital, but later released.
The vessel suffered damage bow damage, and guests have been offered the chance to complete their voyage to the Netherlands on another ship. The damaged bridge was reopened after being checked for structural damage.
The Swiss Crystal was built in 1995 and completely renovated in 2007.