River Cruise Ship Collides with Tanker Near Antwerp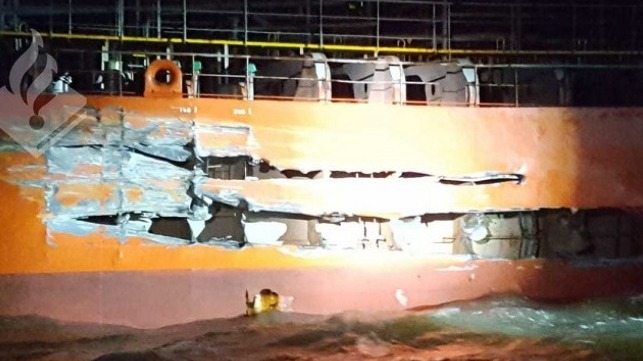 The river cruise ship Viking Idun collided with a chemical tanker on the Western Scheldt while sailing from Antwerp in Belgium just after midnight on Monday.
Viking Cruises has confirmed that none of the passengers on board the 135-meter (443-foot) Viking Idun were injured when she collided with the 134-meter (440-foot) Chemical Marketer. However, some media reports indicate that one crew member was taken to hospital. The cruise ship was sailing from Antwerp to Ghent with 171 passengers and 44 crew on board at the time of the collision.
Both vessels were damaged above the waterline. Viking Idun suffered damage to her bow and has been towed to Terneuzen in the Netherlands.
No pollution has been reported, and local authorities have indicated that Chemical Marketer's cargo remains in tact. The laden vessel was headed for Antwerp, and no injuries have been reported from the crew.
The cause of the incident is under investigation and comes about a week after the Viking Ocean Cruises cruise ship, Viking Sky, suffered engine failure during heavy weather off Norway.