Researchers Launch Third Search for the WWII Shipwreck SS Norlindo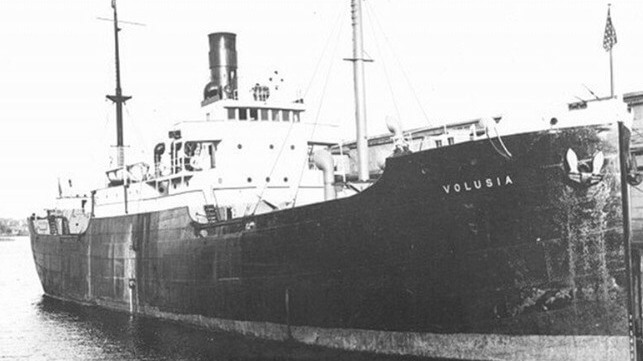 A team of researchers in the U.S are undertaking a third search for the wreck of a World War II freighter which is laden with heavy fuel oil and could pose ecological risk in the event of a leak.
Two previous searches were unable to locate the wreck of SS Norlindo, an American steamship that was sunk by a German U-boat in 1942 in the Gulf of Mexico. While previous expeditions resulted in the identification of several magnetic anomalies that could indicate a shipwreck, both were ended early due to foul weather, leaving nearly half of the search area unexplored.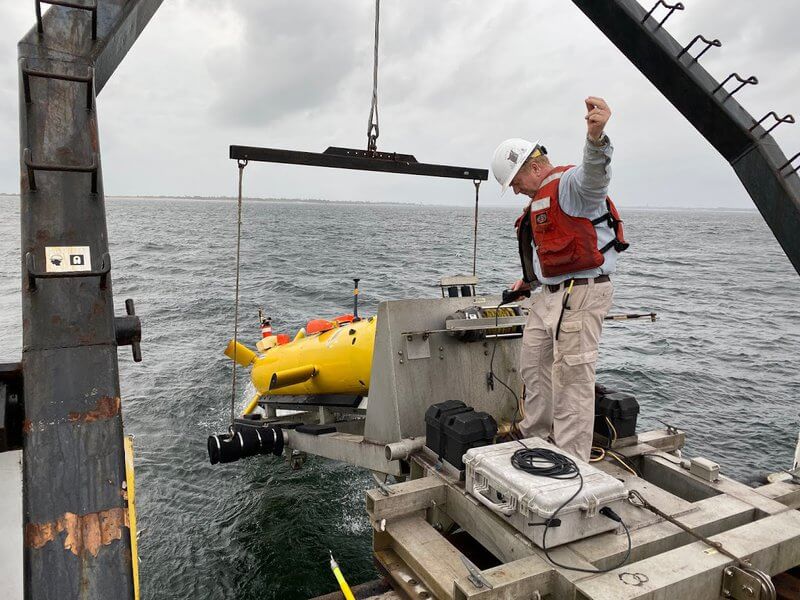 Researchers launch an AUV during a previous search for the Norlindo (NOAA)
SS Norlindo, a 2,686-tonne, 253-foot-long American steam freighter, was the first World War II combat casualty in the Gulf of Mexico. It was torpedoed and sunk by German U-boat on May 4, 1942, about 80 miles northwest of Dry Tortugas Island.
The freighter sank so quickly that it was impossible for the seven officers and 21 crewmen on board to launch the lifeboats. Five men went down with the ship, and the survivors were picked up two days later.
The German U-boat continued its hunt in the Gulf of Mexico and, over the next two days, sank two more freighters, Munger T. Ball and Joseph M. Cudahay. These shipwrecks have since been discovered by recreational scuba divers in shallower waters off the Florida coast. Norlindo remains undiscovered, 75 years after the end of World War II.
NOAA's Office of Ocean Exploration believes that Norlindo is one of 87 shipwrecks in U.S. waters that pose a potential pollution threat from fuel onboard at the time of sinking. The freighter is believed to have sunk with about 5,000 barrels of fuel on board.
A team of scientists from the University of Southern Mississippi has embarked on a third search mission, hoping to locate the wreck and determine its current condition - and help avert environmental damage. The scientists are using the university's research vessel, Point Sur, and will deploy a deep-towed sidescan sonar to scan the bottom in the areas that look most promising. If high-potential targets are located, the team will return with an ROV and inspect for visual confirmation and evaluation.
The wreck is particularly important to find because of its proximity to environmentally sensitive areas. An oil leak could affect seabirds near the Dry Tortugas, which are home to bird species that cannot be found elsewhere in the U.S. The area also provides spawning and nursery habitat for nurse sharks.