Rescue Mission Targets "the Most Persecuted Refugees"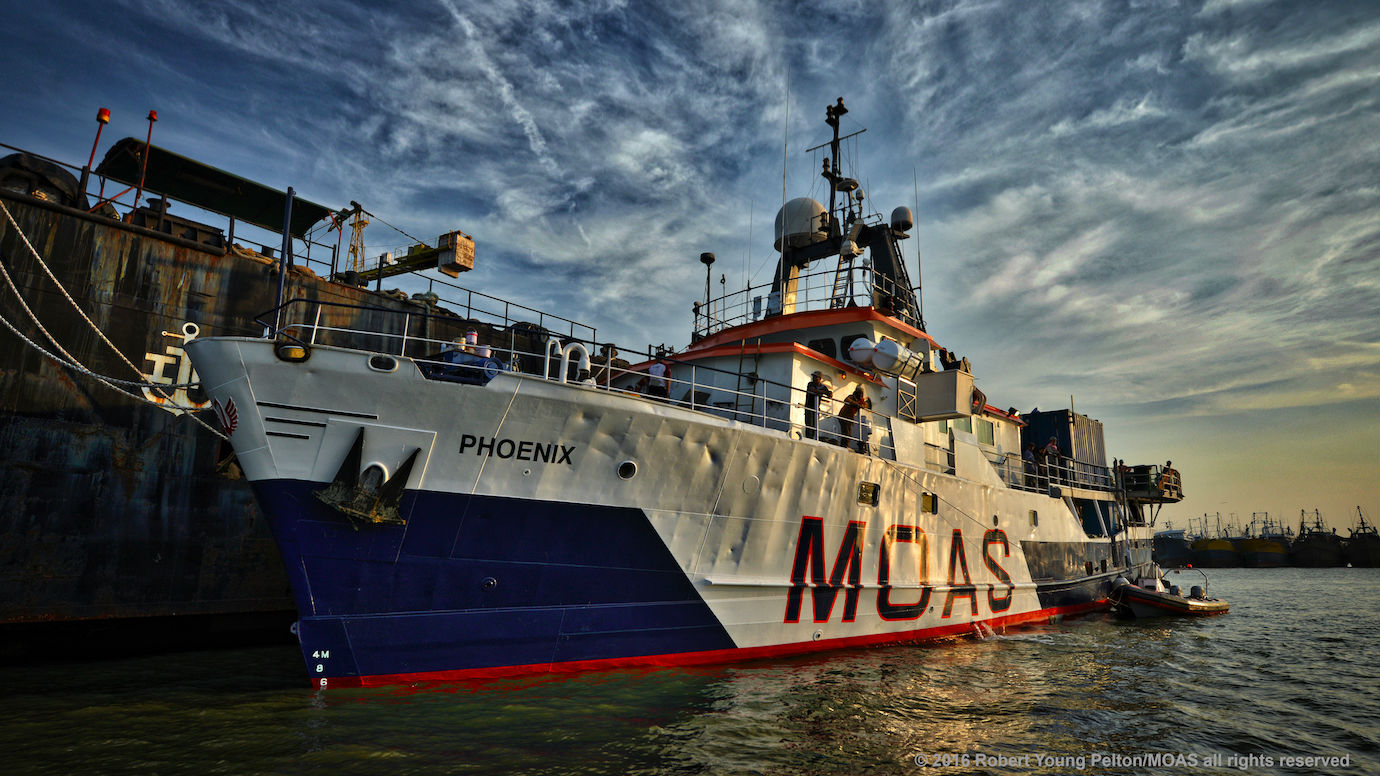 Global search and rescue charity Migrant Offshore Aid Station (MOAS) will begin a new mission in South East Asia on March 3 in the Andaman Sea, seeking to help prevent loss of life at sea as refugees, including the Rohingya people, fleeing poverty and persecution in Asia.
Referred to as "the most persecuted refugees in the world", the Rohingya have experienced decades of violent attacks and confinement in guarded camps in Myanmar with little hope for employment or citizenship.
Last year over 25,000 of the 1.2 million Rohingya in the region fled by sea. They typically move southward from Myanmar and Bangladesh, with monsoonal conditions allowing for a 10-day voyage from Northern Myanmar to Thailand or Malaysia. Many spend over a month at sea. Some never make it.
Mohiuddin Mohamad-Yusof, president of the New York-based World Rohingya Organisation, believes 200,000 Rohingyas may leave Rakhine state in 2016. The UNHCR estimates that 1,000 have left so far.
While departures of Rohingya have decreased since last year, nobody knows how many Rohingya will take to the sea or how many will perish during these journeys.
While initial estimates place the mortality rate of Rohingya refugees at sea at less than two percent, ground research by MOAS indicates the missing and dead may be closer to 10 percent as found in other mass seaborne exoduses, such as in the Vietnam era.
MOAS Plans
The M.Y. Phoenix and its crew will coordinate with local coast guards, navies, local NGOs, experts and the media to track, monitor and, if needed, provide search and rescue in coordination with the responsible authorities.
MOAS will maintain positions in the Andaman Sea and adjacent waters. It will use long-distance drones to measure movements of ships that may be transporting refugees or migrants.
"The task of the M.Y. Phoenix will be to observe and analyze irregular movements at sea with the goal of supporting local stakeholders in providing an enhanced life-saving response. Our aim is to generate a better understanding of the movements by the refugees and migrants and be ready to assist in cases where there is an imminent threat to loss of life," said MOAS founder Christopher Catrambone.
MOAS will be the first NGO to provide a comprehensive first-hand regional assessment of irregular migration and trafficking using a vessel with an unprecedented technological capability. Data gathered will be analyzed and the results shared. The goal is to bring a better understanding and awareness of the problem and encourage everyone to work for sustainable solutions.
MOAS will sail out in early March and remain at sea for a minimum of four weeks. At the end of this period MOAS will review its findings and funding provisions with stakeholders.
MOAS will be operating within the existing legal framework of the laws of the sea and has engaged in open dialogue with all regional stakeholders, including Malaysia and Thailand.
The crew aboard the M.Y. Phoenix include maritime, security, medical, linguistics, migration, mapping and aviation experts. They will be supported by the MOAS staff in Malta and a variety of international experts and professionals to assist in the core objectives.
"As we have already successfully done in the Mediterranean and the Aegean seas, we are cooperating and participating in an ongoing dialogue with regional stakeholders to see how our mission can be best performed. We are leaving no stone unturned in our mission to mitigate loss of life at sea," said MOAS director Martin Xuereb.
Supporting NGOs
Supporting MOAS onboard M.Y. Phoenix will be two other NGOs. Malta-based NGO MigrantReport.org, a news organization that focuses on migration issues, will be providing information through its ground networks. Fortify Rights, a human rights organization based in South East Asia with experience working closely with refugee communities in the region, will manage data collection and documentation as well as provide contextual guidance.
"Rohingya have faced abuses for decades and untold numbers have died at sea," said Matthew Smith, co-Executive Director of Fortify Rights. "Until the root causes are addressed in Myanmar, we're going to see men, women and children risk their lives in perilous journeys at sea. We welcome the innovative, lifesaving work of MOAS, and we're excited to work with their team to fortify rights."
Drone Operations
The Aerovel FlexRotor drones MOAS uses will be operated by U.S. company Precision Integrated Programs of Newberg, Oregon.
The Aerovel FlexRotor has a wingspan of three metres and a communication range of 100 km. It can stay in the air for more than 40 hours, spanning more than 3,400 km at an altitude of 900 meters. A steerable, zoomable imaging turret performs search and target tracking with a camera. The new UAV is designed to take off like helicopter and then operate for up to 40 hours as a fixed-wing aircraft while sending high-quality imagery to its control vessel.
The crew of the M.Y. Phoenix and its two drones will make large continuous and methodical sweeps of the sea to identify vessels, confirm their identity and be able locate large groups of people above or below decks, in day or night. Once the information is collected it will be transmitted to technicians aboard the M.Y. Phoenix, MOAS' mapping experts in Malta and then to local stakeholders. If a vessel is in peril, the MOAS Search and Rescue professionals will respond in a fast rescue boat.
MOAS Globally
MOAS is a registered NGO based in Malta founded by American entrepreneur Catrambone and his Italian wife Regina. Since late 2014, MOAS has used the M.Y. Phoenix to locate and rescue almost 13,000 people from the Mediterranean Sea. After becoming the first private rescue operation in the Mediterranean, MOAS spurred other NGOs and the E.U. to respond directly to the mass casualties.
MOAS currently operates in the Aegean Sea aboard the 50-meter Responder, saving people in what is the deadliest year on record for migrant drownings in the region. The Emergency Recovery and Response Vessel (ERRV) Responder, equipped with two fast rescue boats, has been instrumental in rescuing hundreds of refugees in hostile winter conditions since December 2015. The two fast response boats deployed by Responder are named after Alan and Galip Kurdi, two young Syrian brothers who drowned off Turkey in September 2015.