Report: Shipping Will Have Time to Adjust to Iranian Sanctions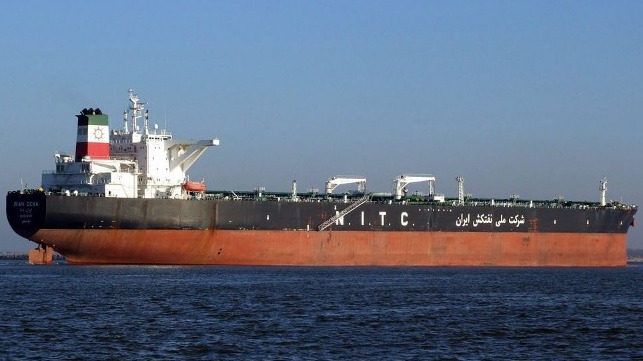 International shipping will likely feel the effects of the Trump administration's reimposition of American sanctions on Iran. However, operators will have time to adjust, reports law firm Winston & Strawn.
Beginning immediately, the firm reports, the U.S. Department of State and the Department of the Treasury are working on three- to six-month waiver period plans that will give businesses time to wind down trade with Iran. This means that the sanctions regime will not be fully reinstated until November 4, 180 days after President Trump's announcement that the U.S. will withdraw from the Joint Comprehensive Plan of Action (JCPOA) with Iran.
A first wave of sanctions will resume on August 6, 90 days after the announcement, including:
- sanctions on significant transactions involving the purchase, sale or possession of Iranian currency, gold or precious metals;
- sanctions on dollar-denominated transactions with the Iranian government;
- and sanctions on transactions involving Iranian sovereign debt.
On November 4, the remaining sanctions will be reimposed, including:
- Sanctions on Iran's port operators, shipbuilders, and shipping lines, including IRISL and South Shipping Line Iran;
- Sanctions on petroleum-related transactions with NIOC and the National Iranian Tanker Company (NITC);
- Sanctions on foreign banks' transactions with the Central Bank of Iran and certain other Iranian financial institutions;
- Sanctions on providing insurance to a wide range of Iranian industries, including shipping;
- and broad sanctions on Iran's energy sector.
As during the earlier sanctions period from 2012-2016, non-U.S. entities will experience a significant impact from secondary sanctions, Winston warned. European refiners and tanker operators could have significant exposure, as Europe consumes about 600,000 bpd of Iranian crude and a number of leading EU-based tanker firms carry a large fraction of Iran's export volume.
Non-U.S. P&I clubs will also be affected. "If new sanctions are put in place, there will certainly be an impact on the ways to handle claims that will be generated in Iran," one P&I executive told Platts.