Report: Active Shipyards Down By Over 40 Percent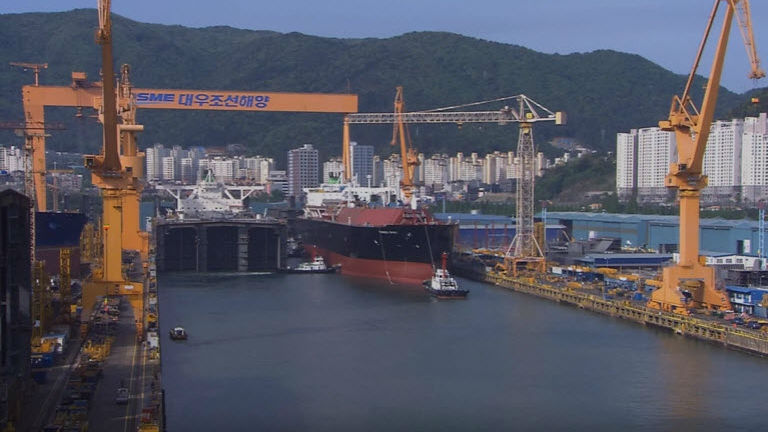 The Korea Offshore and Shipbuilding Association has released numbers confirming the expectations of many analysts: the number of actively operating shipyards around the world has fallen by more than 40 percent from what it was seven years ago.
The study defined an active yard as a facility with at least one ship on its backlog.
Active Chinese yards were down from 380 to 140 and Japanese yards fell from 70 to 60 over the same period, the association said.
Even worse, the biggest shipyards in the world – DSME, Hyundai Heavy and Samsung Heavy – may well have empty space and unused capacity sometime next year.
DSME may be the most financially troubled of South Korea's Big Three shipbuilders, and government regulators and bankers are still looking for ways to help it reach stability. DSME faces liquidity problems later this year, partly due to an indefinite delay in the delivery of two high-specification drillships for Angola's state oil company, Sonangol. Sonangol owes $900 million in delivery payments but due to the collapse in oil prices it is experiencing difficulty in meeting its obligations, and it is in negotiations with the yard on ways to resolve the situation.
Among other measures, regulators are working with Korea's defense procurement authorities to advance payment schedules for naval shipbuilding contracts, delivering funds to DSME earlier than planned. Adjustments to refund guarantee provisions for DSME's naval shipbuilding contracts could raise nearly $1 billion, authorities say.
Separately, authorities are still looking into DSME's past accounting practices, and recently called in the former chairman of the yard's largest lender on questions of improper influence.
Kang Man-Soo, 71, was once chairman of state-owned Korea Development Bank. He was questioned Monday regarding allegations that he pushed DSME to invest in an aide's firm. Kang denied that there was anything wrong with his actions and told reporters that he would be cleared of any wrongdoing. The questions extend to two other cases in which Kang allegedly used his influence at KDB to direct investment or spending to close associates.