Reefer Digitalization Services Grow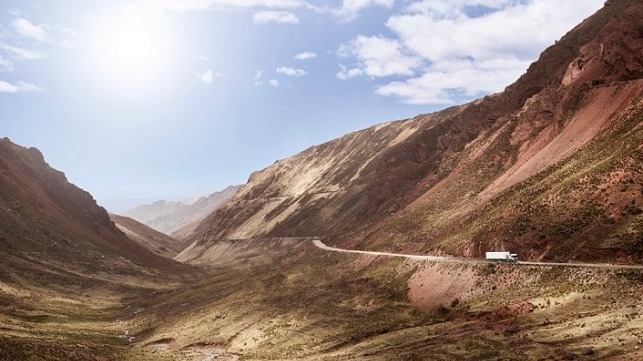 The use of sensor-based technologies continues to grow in the logistics supply chain with two key announcements this week on refrigerated container (reefer) monitoring systems.
Orbcomm launched its solution for remote monitoring and control of reefers traveling by land, rail or sea on Tuesday. The CT 3000 series provides wireless connectivity using ruggedized hardware and a Cloud-based analytics platform. It supports built-in and external sensors, cellular connectivity and wireless technologies to deliver data including asset location, status, performance and cargo area temperature.
The system connects directly to the reefer to enable real-time alerts and two-way control, allowing operators to quickly react to discrepancies and remotely adjust temperature and humidity levels. In addition, the system automates pre-trip inspections.
The new series comes in two variants, one that can be temporarily installed to monitor assets for a specific duration and one that is permanently installed for continuous tracking.
Also on Tuesday, Maersk Container Industry announced that it is launching its new reefer digitalization service in 2019. The system, Sekstant Global Guidance, will provide data to container operators wherever the reefers are located in the world - at sea on board a container ship or inland carried on a truck.
The data will be able to be visualized on the shipper's desktop and seamlessly integrated into their IT systems. The system remains online continuously using a centralized cloud architecture and is enabled by a Smart Edge device that includes wide-band 4G LTE modem connectivity with global coverage. Everything is incorporated into the single device, which shares the same power supply as the reefer controller. Using the Linux OS platform, the device features Near Field Communication and Bluetooth for mobile communication. All data transmissions are secured and encrypted.
The system can provide a range of functions including GPS location and temperature readings and alarms can be expanded to include G-shock recording, ITI diagnostics stamps, replacing manual pre-trip inspections and potentially automated government approvals, as well as remotely activated trip preparation. Data captured can be used to support warranty handling, and product quality can be monitored via remote Controlled Atmosphere readings and sensor alarms. Sekstant will also offer opportunities for geofencing, equipment condition status and reefer lifetime reports.
Maersk Container Industry says the system is its most significant technological breakthrough since the introduction of its Star Cool reefer. It is part of a growing suite of digital services: earlier this year, the company launched its Star Cool Service app to support service technicians on site.