[Watch] Record Launch for Ulstein Verft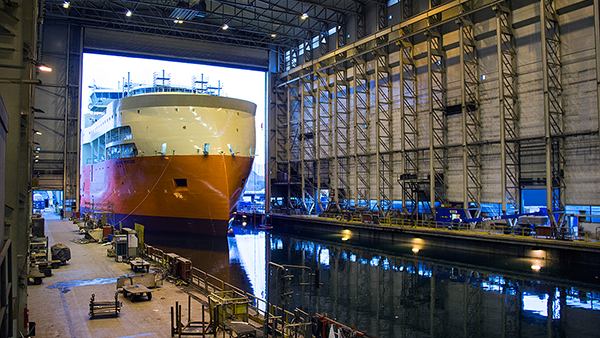 Ulstein Verft's largest offshore vessel so far, the offshore construction vessel Island Venture, was launched on August 25.
The 160m Ulstein SX165 design vessel is jointly owned by Norway-based Island Offshore and US-based Edison Chouest Offshore. The latter will be managing the vessel. Thus, the vessel carries the Edison Chouest colors and logo.
Ulstein Verft, Norway, builds a wide range of highly-effective and sustainably efficient vessels that include offshore support, offshore construction, seismic and research vessels.