Putin Inaugurates Bridge to Crimea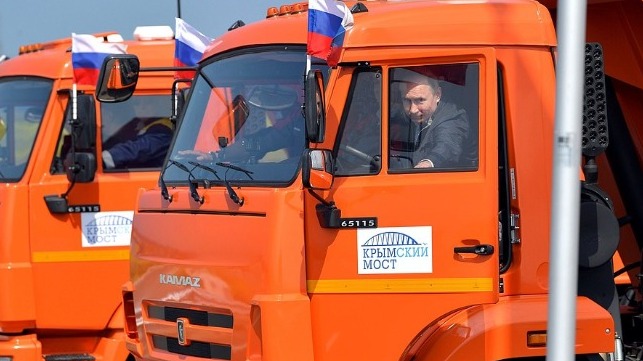 On Tuesday, Russian President Vladimir Putin formally inaugurated the controversial new bridge across the Kerch Strait. The structure provides a strategic connection between contiguous Russian territory and Russian-occupied Crimea, a trip that previously required waterborne transportation.
After a brief ceremony, Putin climbed behind the wheel of a Kamaz dump truck and led a convoy of construction vehicles across the new bridge. The 12-mile-long structure is now the longest in Europe, and according to the Kremlin, 10,000 construction workers put in enough effort to complete it six months ahead of schedule. Putin had pushed for the span to open in advance of the 2018 summer tourism season in order to encourage more Russians to travel to Crimea.
In a statement issued Tuesday, the European Commission registered its continued objection to the bridge. "The Russian Federation has constructed the Kerch Bridge to the Crimean Peninsula without Ukraine's consent. This constitutes another violation of Ukraine's sovereignty and territorial integrity by Russia," the EC said. "The construction of the bridge aims at the further forced integration of the illegally-annexed peninsula with Russia and its isolation from Ukraine of which it remains a part."
In a statement, Ukrainian President Petro Poroshenko asserted that the bridge is "yet another piece of evidence of the Kremlin ignoring international law" and constitutes "an attempt to legitimize the [Russian] occupation of the Crimean peninsula."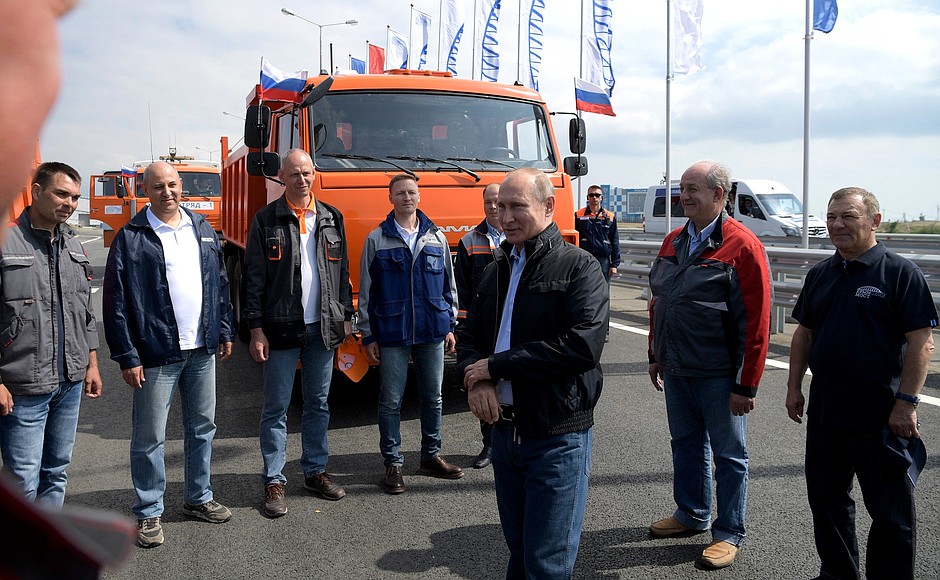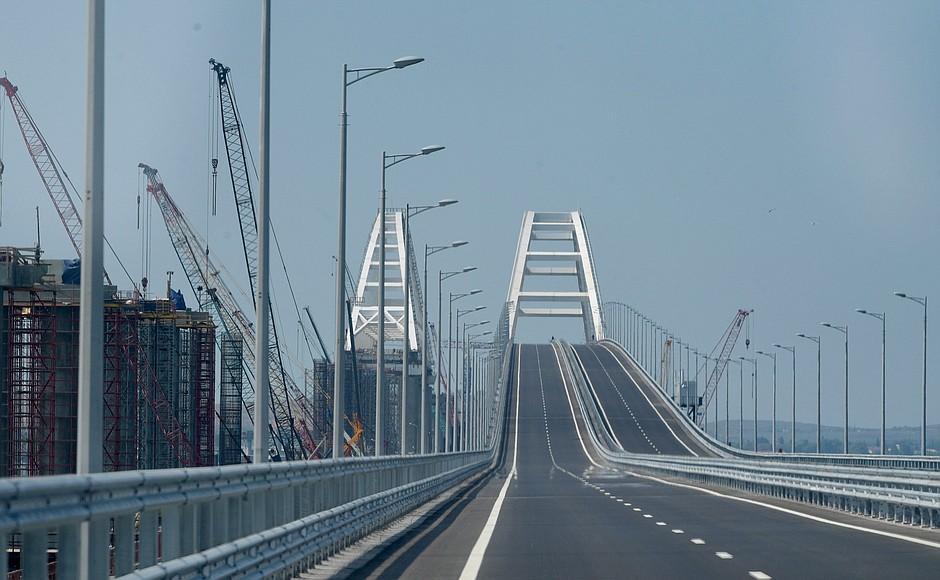 Two-way automobile and public transit traffic via the Kerch Strait Bridge opens on Wednesday, though as-yet-unfinished work on freeways on either side of the span may reduce the initial amount of traffic. The adjacent railway section of the bridge (above left) is scheduled to open in late 2019.
While the economic importance of the bridge remains to be seen, its strategic value is certain. Russia annexed Crimea in 2014, returning full control over the naval base at Sebastopol to the Black Sea Fleet. Sebastopol was established and developed as a Russian naval base in the 1700s, and it is one of a handful of Russian deepwater ports that are ice-free year round. The bridge provides the Russian military with land access to the peninsula without crossing Ukrainian-controlled territory.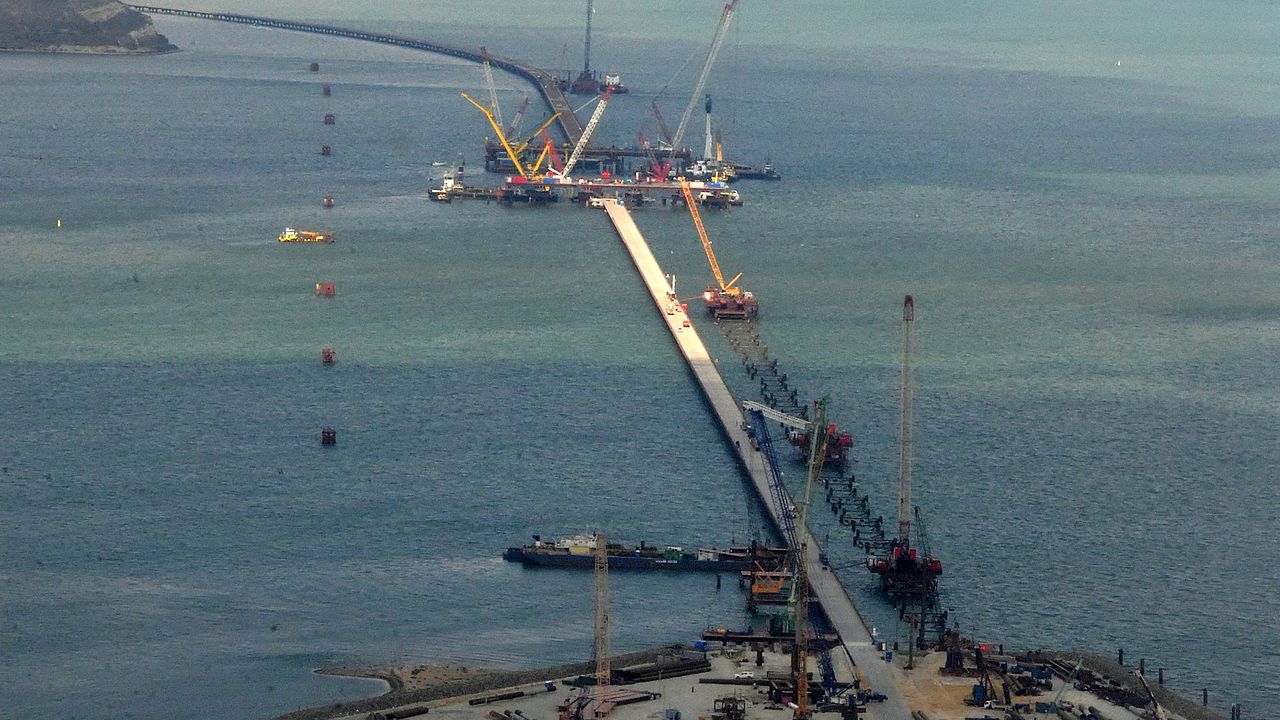 Kerch Strait Bridge under construction, 2016 (Kremlin)
As a side effect, it may also impose new physical limits on shipping to Ukrainian ports on the Sea of Azov, according to the European Commission. The bridge's navigable span is 750 feet wide by 115 feet high, and the dredged channel through the strait has a navigable depth of about 26 feet.
The Russian bridge is not the first across the Kerch Strait. In 1943, German forces attempted to build a bridge near the same site, but an assault by Soviet troops forced them to retreat before they could complete it. In 1944, Soviet forces managed to finish the project, but it was destroyed by heavy ice floes early the following year.