Product Tanker Goes Aground Off Brooklyn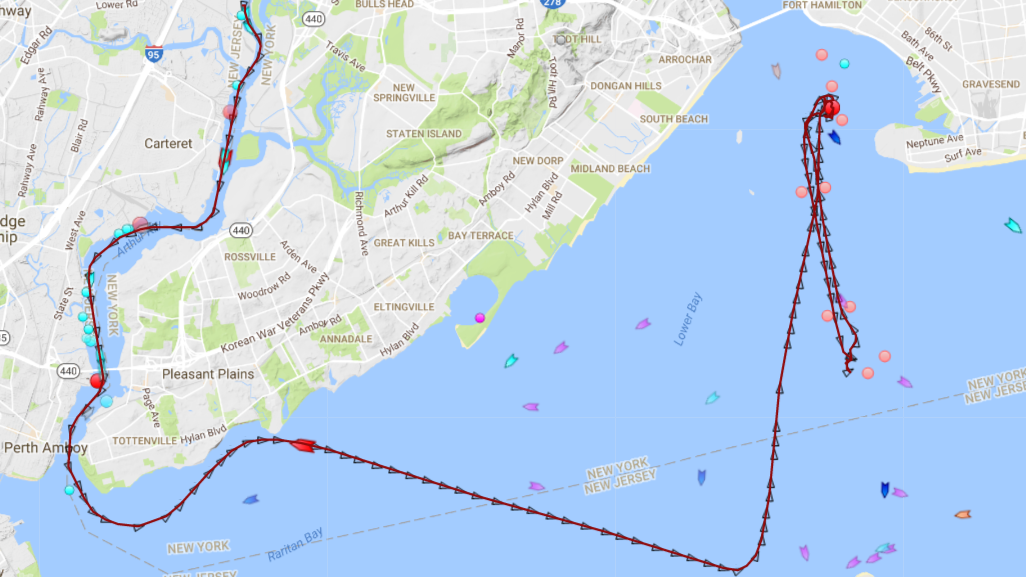 [Brief] On Friday evening, the product tanker Kamome Victoria briefly grounded five nm south of the Verrazano Narrows Bridge, which spans the entrance to New York's harbor. She re-floated with the tide at 2000 hours and anchored overnight off Fort Hamilton, Brooklyn.
The Victoria is carrying 370,000 gallons of fuel. No pollution or injuries have been reported, and the cause of the incident remains under investigation.
At 1000 hours on Saturday, divers began an inspection of her hull, propulsion, and rudder. Coast Guard Sector New York responders are on scene to assist with the analysis. Once the inspection is complete and has been approved by the USCG, the Victoria may leave the anchorage to continue her voyage.