Port of Rotterdam Announces Exit of Prominent CEO Allard Castelein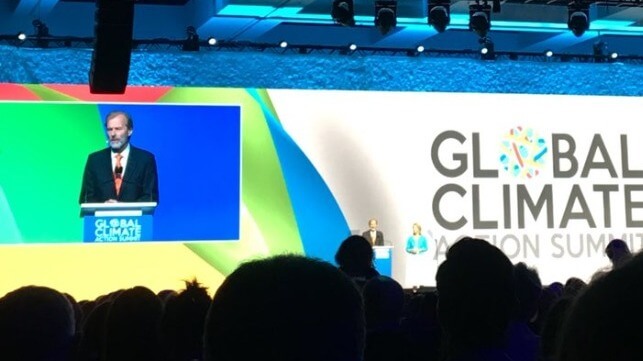 The Port of Rotterdam has announced that longtime CEO Allard Castelein will be departing at the end of his contract on July 15, and he will be replaced on an interim basis by port COO Boudewijn Siemons.
Castelein, 65, has served as the head of the largest port in Europe for the past 10 years, and he has been a leading figure in the push for a green transition in seaport operations. He spent the first 26 years of his career at Shell, including four years as its VP of Environment. He succeeded Hans Smit as port CEO in 2013.
Castelein's vision for the future of Rotterdam centered on a hydrogen-based economy, with the port complex as a maker, importer, distributor and user of green hydrogen from renewable power. Over the course of his tenure, the port's cargo tonnage has grown, along with the dividends for the port's owners, the Dutch government and the city of Rotterdam.
Castelein will be succeeded by Boudewijn Siemons, 58, on an interim basis. Siemons is the port's COO and will combine the two positions while the search for a permanent chief executive is under way. The search is expected to extend beyond the end of Castelein's contract, and Siemons' temporary appointment will ensure management continuity in the interim.
Siemons has been COO at the Port of Rotterdam Authority since October 2020. Before then, he served as president of tank farm operator Royal Vopak's Americas division. He also worked in management positions at that company in Europe, the Middle East and the United States. He is a veteran of the Royal Netherlands Navy and attended the Royal Naval Institute and Delft University of Technology.