Port of Qu?bec to Build New Container Terminal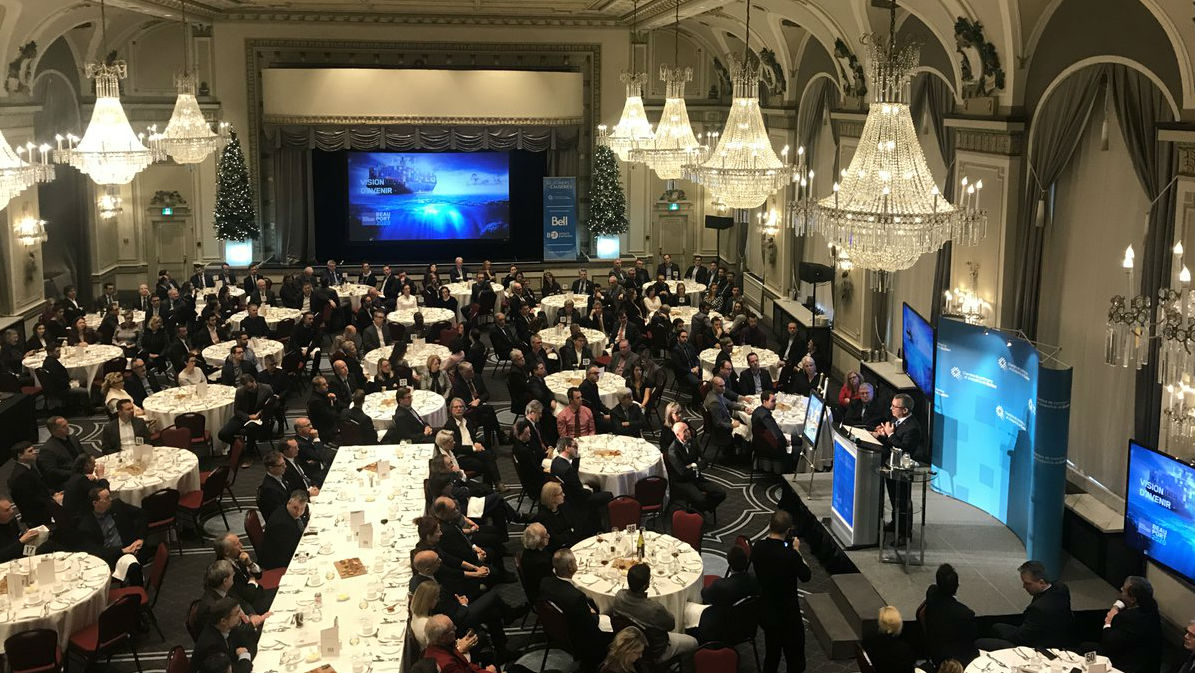 The Québec Port Authority has announced plans to build a new container terminal to boost its competitiveness with U.S. ports.
The aim of the project is to create a new international economic hub geared toward logistics, distribution centers and new businesses for the Québec City area and all along the St. Lawrence, said port president and CEO Mario Girard in a speech to the Québec City Chamber of Commerce and Industry this week.
With its water depth of 15 meters, full intermodality and proximity to the St. Lawrence-Great Lakes market, Québec City has a distinctive advantage, said Girard. He said that the opening of the new 15-meter-deep Panama Canal in 2016 and the emergence of next-generation ships requiring deepwater ports is completely changing the landscape of commercial shipping, making it harder for the St. Lawrence, as it currently stands, to compete with American ports in the container market.
"The ever-evolving dynamics of the global economy, emerging new markets and shipping industry growth all illustrate just how important it is for Québec City to quickly adapt to the new landscape. Québec City must get on board and leverage its strategic geographic location on the shortest route between Europe and the St. Lawrence–Great Lakes region, which is home to over 40 percent of the U.S. manufacturing industry.
"We've got a tremendous opportunity here, and we have all we need to succeed," said Girard. "Our vision is simple and strategic: make Québec City a hub for maritime logistics on the continent."
The terminal project will involve a $400 million investment to build a 610-meter extension of the wharf line, development of 17-hectare area behind the wharf and link-up with existing rail and road networks.
The American Journal of Transportation states that industry observers see the new terminal as a challenge to the Port of Montréal, which for decades has dominated St. Lawrence River container business following the departure of CP Ships (later acquired by Hapag-Lloyd) from the Port of Québec to the Port of Montréal. In May, the Government of Québec announced $40 million in financial assistance to the Montréal Port Authority for infrastructure upgrades.
The Port of Québec's core business has been in bulk commodities such as iron ore and grain shipped via the Great Lakes and St. Lawrence Seaway to Québec for transshipment onto large ocean-going vessels. Annual throughput is about 25 million tons.