Port Kembla Chosen for Australian LNG Import Terminal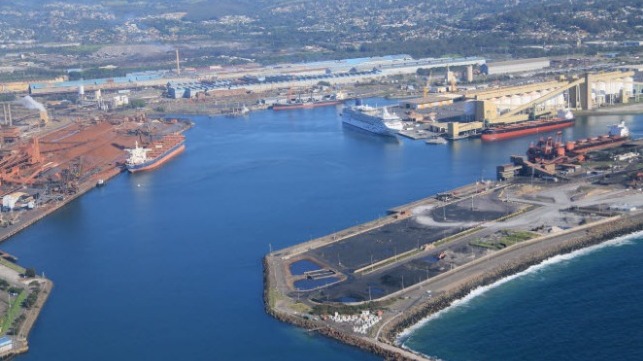 A new, Australian-led international consortium, Australian Industrial Energy (AIE), has selected Port Kembla as the site for the state of New South Wales' first LNG import terminal.
The Port Kembla Gas Terminal would have the ability to supply in excess of 100 PJ per annum, sufficient to meet over 70 percent of New South Wales' total gas needs and is likely to require a capital investment of up to A$300 million. Gas will be sourced from South-East Asia, the U.S. and other parts of Australia.
The project has received strong support from a wide range of regional business. AIE has so far entered into 12 Memorandums of Understanding for the supply of gas, providing the consortium with the confidence to move to the detailed engineering phase of the project.
The AIE consortium comprises Andrew Forrest's Squadron Energy, Japan's Marubeni Corporation and JERA, the world's largest buyer of LNG. AIE Chief Executive Officer, James Baulderstone, said, "New South Wales is facing significant challenges in ensuring available and affordable gas supplies, and we are working to make this project a reality as quickly as possible."
In recent times wholesale gas prices have doubled, and in many cases tripled in New South Wales. In addition, many industrial companies are now unable to secure gas for any period longer than 12 months. The Port Kembla Gas Terminal is a comparatively low-cost and speedy alternative to the construction of far more expensive new inter-state or cross-country pipelines to transport gas to New South Wales and the wider eastern seaboard, says the consortium.
Port Kembla was chosen after a comprehensive evaluation process looking at port operations, berth configuration options, proximity to the existing east coast gas transmission network and support from the local business community. NSW Ports CEO, Marika Calfas said: "For Port Kembla this presents an opportunity for diversification and growth in port activities and the potential for new value-add services."
While the LNG import terminal is its first priority, AIE is also investigating the development of an associated gas-fired electricity generation plant. A decision on the potential power plant, its exact location and project timing is currently being assessed.
The Port Kembla Port Unions Committee is calling for an Australian jobs guarantee in construction, shipping, surface transport and operations at the terminal. The construction phase of the import terminal is expected to generate around 150 jobs with an additional 40-50 ongoing roles in plant operations. But with the new facility expected to receive LNG tankers every two to three weeks, there are concerns that all of the gas will be sourced from overseas rather than locally and this would mean fewer local jobs in the long term.
Port Kembla Port Unions Committee spokesman Mick Cross said: "Australia is on track to be the world's biggest producer of LNG by 2019, and we shouldn't have to rely on importing gas when we have the ability to be completely self-sufficient in a resource that belongs to the Australian people.
"The construction phase will undoubtedly boost the local economy in the short term, but unions want to ensure there are long term jobs for the region in shipping and surface transport as well as plant operations. There is no logical reason why Australia should not produce its own gas, transport it to areas of need and then use it for the benefit of local consumers and industries at an affordable price."
Since export facilities were placed into the east coast market at Queensland's Curtis Island in 2012, domestic gas supply has dwindled, with domestic prices now triple the historical average. The high price of gas has played a significant role in driving up electricity prices, and the problem has become so severe that the Turnbull government has threatened to put in place a domestic reserve and cut export levels.
"The proposed terminal now needs state government approval before construction can begin, and it is up to the Berejiklian Government to deliver secure, long term jobs for the Illawarra in addition to affordable gas for consumers and businesses across the state," Cross said.
Port Botany and the Port of Newcastle were also contenders for the project.