Port Canaveral Celebrates 65 Years with Record Annual Results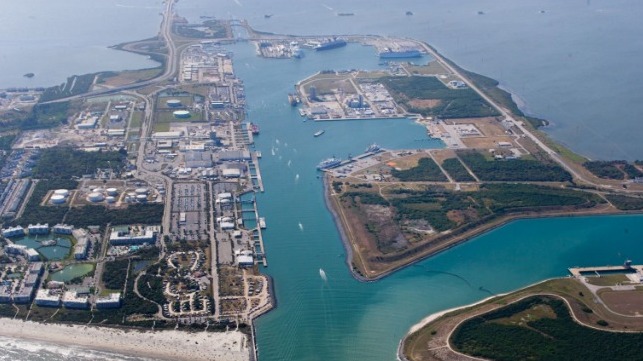 Port Canaveral is marking its 65th anniversary on a high note. On Wednesday, it announced record results for all aspects of its operations, including its cruise port business, its cargo revenues and its overall financial performance.
More cruise guests than ever launched multi-day vacations at Port Canaveral last year. The total number of passenger movements at the world's second-busiest cruise port rose by about 330,000 to 4.6 million in 2018, an eight percent increase over last year. In addition, the port's operating revenues reached more than $100 million, including over $10 million in cargo revenues – the highest level in the Port's history.
"This is more than double the Port's Fiscal Year 2008 revenues of $47.4 million and represents an exceptional return on cruise and other capital investments," said Port Commission treasurer Tom Weinberg in a statement.
The full-year figures are more than $8 million above last year's revenues and a 120-percent jump from 2008. Cargo revenues were up by 18 percent, and tonnage rose by seven percent.
"These historic achievements are affirmation that the course we've charted for our Port is a good one," stated Port CEO Capt. John Murray. "We're continuing to look ahead to strong organic growth, sound business planning, and a clear focus on creating a best-in-class experience for every customer."
The good news comes just in time for a major milestone in the port's history. On Sunday, Port Canaveral will celebrate its 65th year as a commercial seaport. It was conceived as a naval station in the 1880s, but its civilian port authority was not launched until 1953. Its first cargo vessel arrived in 1955, and its first cruise ship, the SS Yarmouth, arrived in 1964.
The port's future is high tech, as Canaveral has won the business for one of the world's most sophisticated cargoes: commercial rockets. It is home to the marine operations of both SpaceX and Blue Origin, two competing satellite-launch operators that use nearby Cape Canaveral for rocket assembly and space flight. SpaceX lands its used rocket boosters at sea using a specially-modified deck barge, then brings them back to shore at Port Canaveral, where it has leased space for post-recovery processing. Blue Origin has similar plans for shipboard rocket recovery.