PIL and IBM Trial Delivery Using Blockchain Platform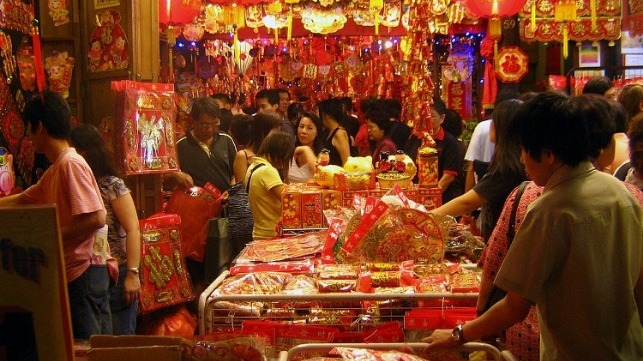 Pacific International Lines (PIL) has used an electronic Bill of Lading (e-BL) built on the IBM Blockchain Platform in a successful real-time pilot tracking shipment of mandarin oranges from China to Singapore for the Lunar New Year celebrations.
Combining e-BL with blockchain technology promises to help companies reduce their document processing times to almost zero, with an instantaneous digital transfer of the bill of lading for their cargo. Document handling is automated, and goods delivered more quickly and efficiently. The trial resulted in a significant reduction in the administrative process of transferring the title deed - from five to seven days to just one second.
Hupco, a major importer in Singapore of mandarin oranges for the upcoming Lunar New Year, took part in the e-BL trial as the consignee of 3,000 cartons of mandarin oranges (approximately 108,000 mandarin oranges). As a symbol of prosperity, mandarin oranges are a common sight during the Lunar New Year in Asia, with people exchanging them as greeting gifts and eating them during the festive celebrations.
Companies shipping perishable items like these mandarin oranges benefit from faster document processing and expedited cargo clearing for delivery, says PIL. This shortens the overall shipping time – reducing potential risks for retailers and providing fresher options to consumers. For this trial, the consignee (Hupco) benefited from collecting their goods faster with the immediate receipt of the electronic Bill of Lading. They also benefited from lower operating costs such as electricity costs and greater security by helping prevent document fraud, which comprises 40 percent of all maritime fraud.
The live trial follows the e-BL Proof of Concept which was announced in October 2018. PIL and IBM collaborated to digitize the lifecycle of negotiable and non-negotiable Bills of Lading on top of distributed ledger technology. The collaboration was supported by Maritime and Port Authority of Singapore, Singapore Shipping Association, Infocomm Media Development Authority, Singapore Customs (National TradePlatform) and Bank of China Limited Singapore Branch.
A similar trial from Singapore to Brunei has taken place for negotiable e-BL with key stakeholders participating including Bank of China Limited Singapore Branch. The negotiable e-BL network establishes an extensible ecosystem which facilitates trade transactions and settlements, as the process of issuing Letter of Credit and Guarantee is enhanced, says PIL.