Photos: USS McCain Arrives at Yokosuka for Repairs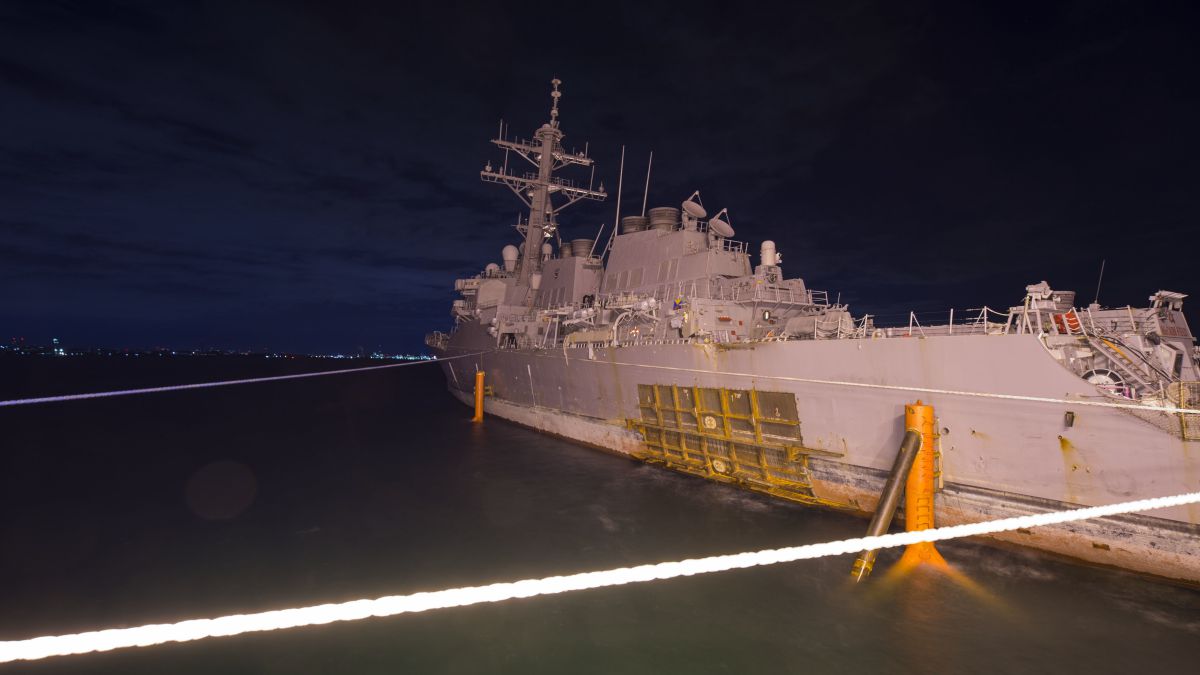 The damaged destroyer USS John S. McCain has returned to her home port at Fleet Activities Yokosuka, where she will undergo a $220 million, one-year repair period at the navy's Ship Repair Facility-Japan (SRF).
"SRF is making preparations to begin remediation and repair efforts immediately once the ship is dockside," said Lt. Cmdr. Sandra Wyman of SRF-JRMC. "The project will be one of the largest SRF has undertaken."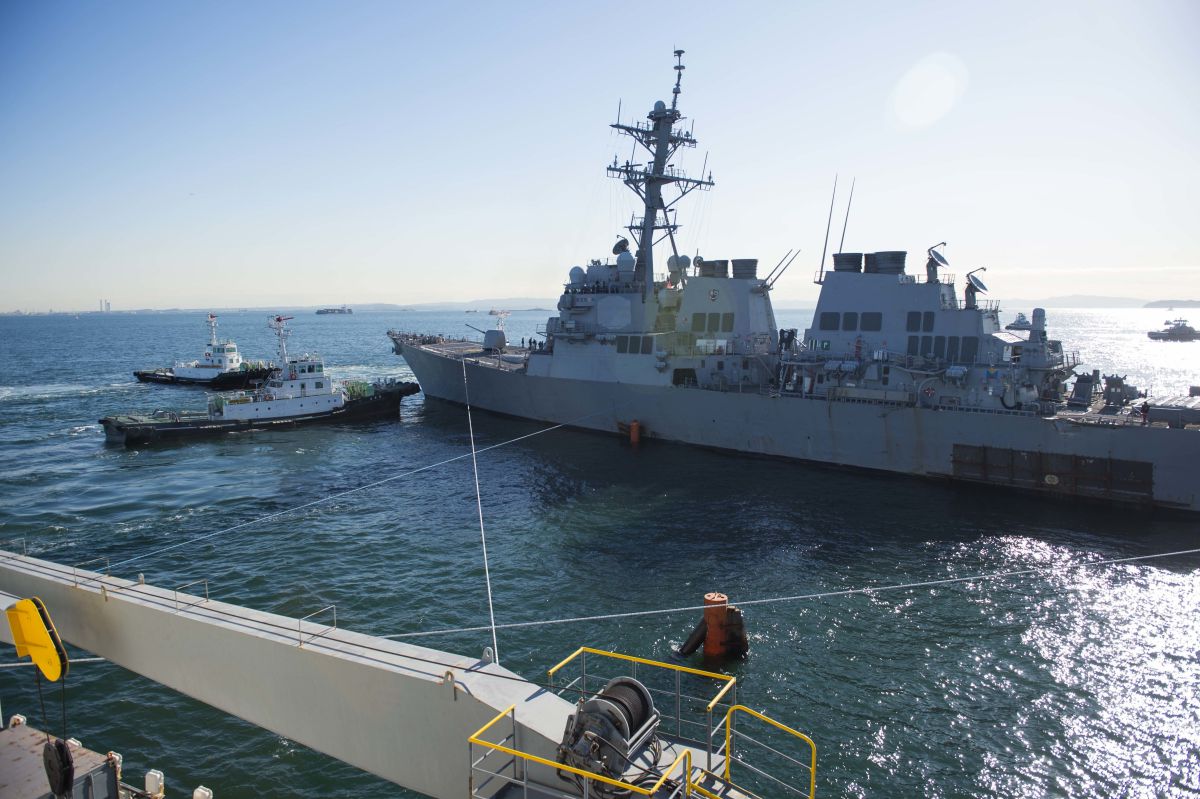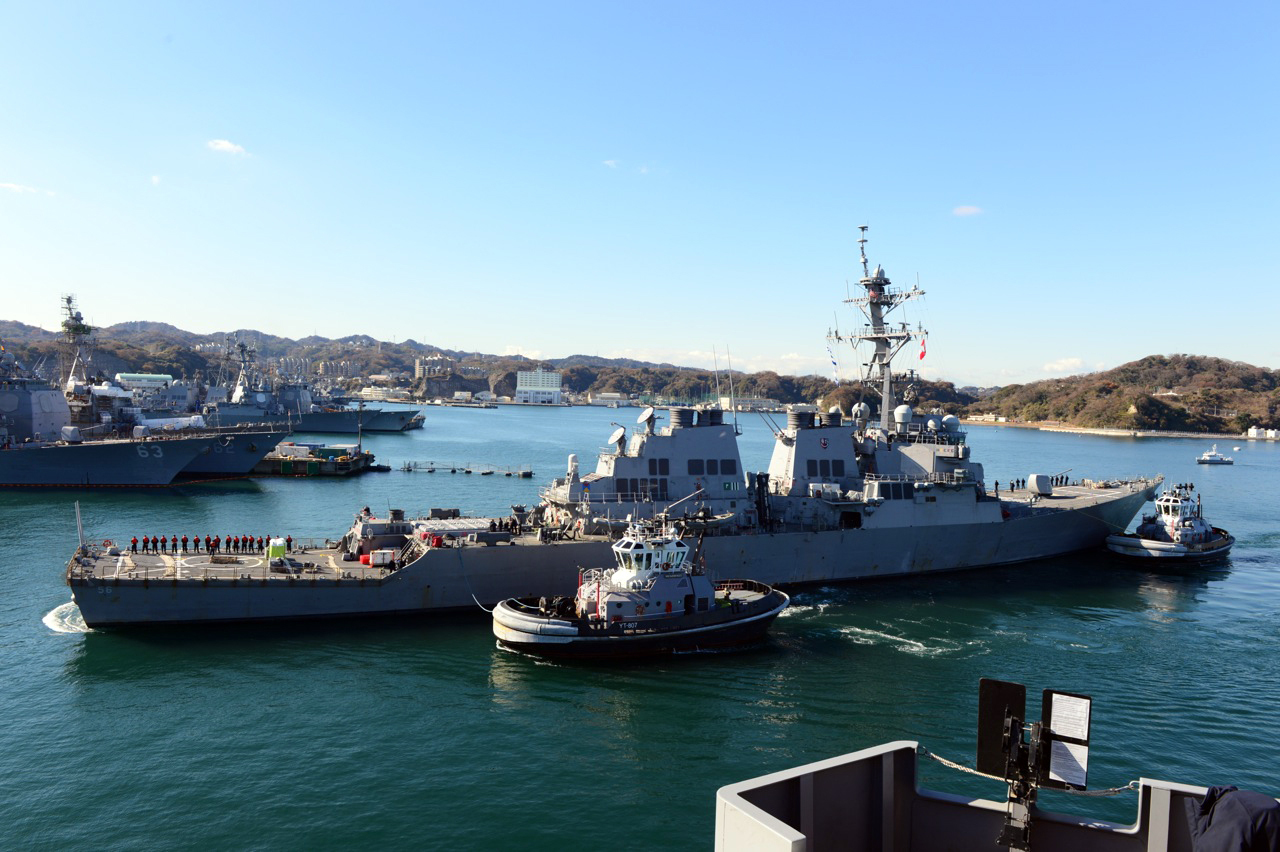 The McCain arrived in Tokyo Bay on December 5 aboard the Dockwise-operated heavy lift ship Treasure. The Treasure was temporarily at anchor alongside the heavy lift ship Transshelf and her cargo, the damaged destroyer USS Fitzgerald, presenting a rare and unfortunate image of two disabled Arleigh Burke-class destroyers side by side (below).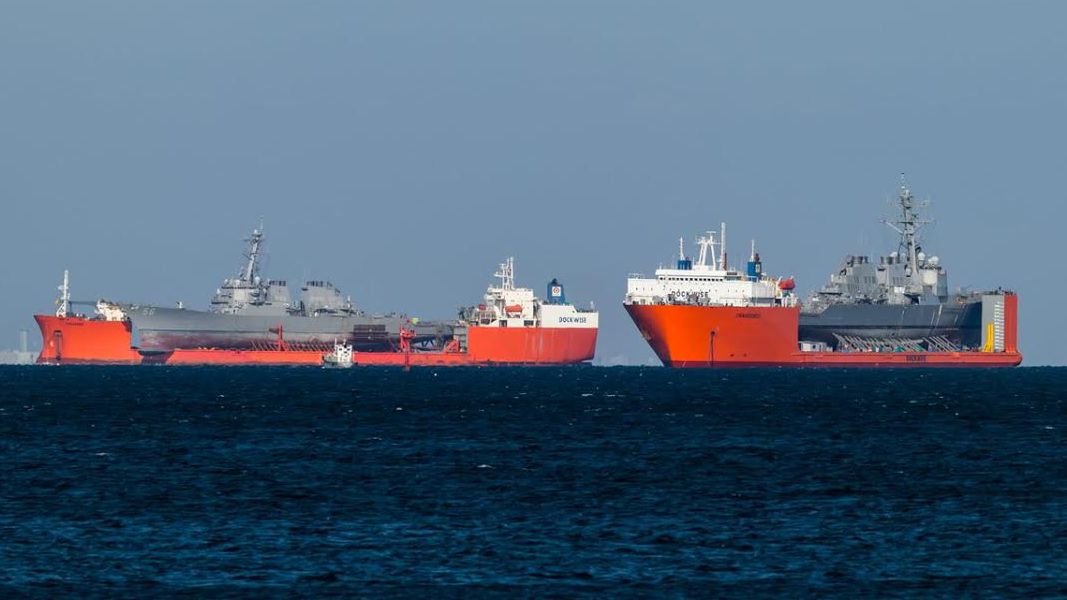 McCain, Treasure, Fitzgerald and Transshelf in Tokyo Bay (Syke Minadzuki / twitter)
McCain was loaded aboard the Treasure in Singapore and departed for Tokyo on October 5. In mid-voyage, McCain was diverted to Subic Bay due to foul weather and the discovery of additional cracks in her hull. Salvors added more support blocks to reduce stress on McCain's structure, and she got under way again for Japan on November 28.
As on the McCain, salvors found additional damage to Fitzgerald after loadout. In Fitzgerald's case, the steel support structure installed on Transshelf's cargo deck punctured the destroyer's hull, necessitating additional repairs at anchorage before departure.
USS McCain was involved in a collision with the merchant vessel Alnic MC while underway near the Strait of Singapore on August 21. Ten sailors lost their lives in the flooding that followed. After the incident, the ship transited to Changi Naval Base, Singapore for temporary repairs and preparation for loading. The Navy decided to repair the vessel at SRF-JRMC in Yokosuka rather than incurring the additional time and expense of shipping her back to a yard in th United States.
USS Fitzgerald was involved in a collision with the merchant vessel ACX Crystal on June 17 at a position near Tokyo Bay. The ship was damaged on the starboard side above and below the waterline, and seven sailors lost their lives in the flooding that followed. The Fitzgerald's crew saved their ship with effective damage control efforts, and they brought her to Yokosuka for temporary repairs. Damage to the Fitzgerald was more extensive than the damage to USS McCain, and the Navy selected Huntington Ingalls' yard in Pascagoula to restore the ship to full operational readiness. Fitzgerald and Transshelf departed Tokyo Bay for Mississippi on December 9.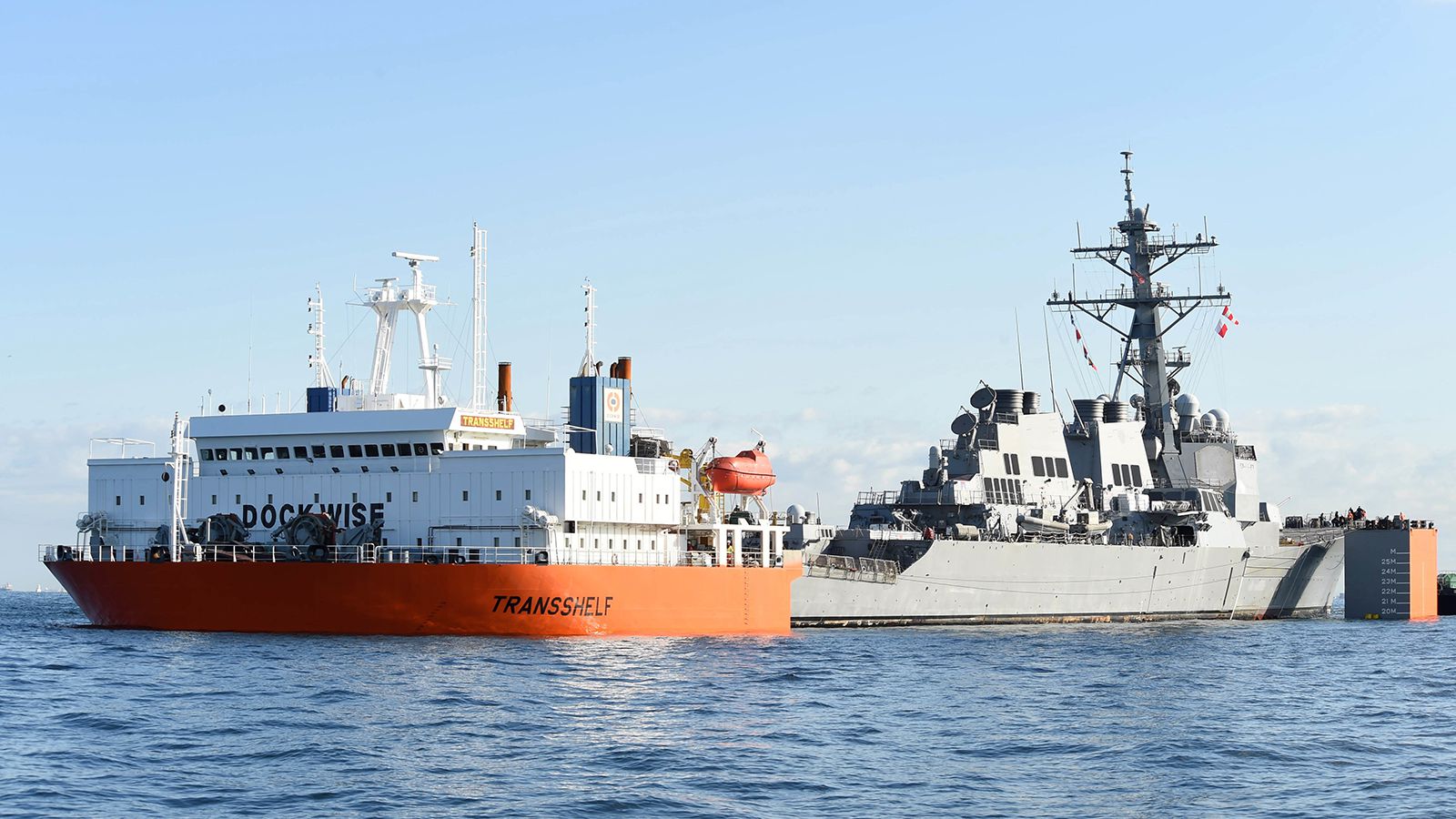 Fitzgerald during loading onto Transshelf (USN)
The Navy released its comprehensive report on the Fitzgerald and McCain casualties on November 1, along with a high-level review of systemic factors that contributed to the collisions.