Bystanders' photos recently published in Turkish media appear to show that the 3,200 dwt cargo vessel Tınaztepe S broke up before she sank off Misrata, Libya. At least three crewmembers were killed in the sinking, including the ship's second mate. Seven were rescued and three remain missing.
On March 16, the Tınaztepe was waiting off of the port of Misrata to unload a cargo of marble dust, and she was attempting to anchor at a position about two nm from shore. Weather conditions were poor, with seas to 12 feet, and photos from the scene suggest that she broke in half. Turkish Cypriot Coastal Safety and Ship Rescue, the joint maritime authority of the governments of Cyprus and Turkey, cited "bad weather conditions" as the cause of the sinking.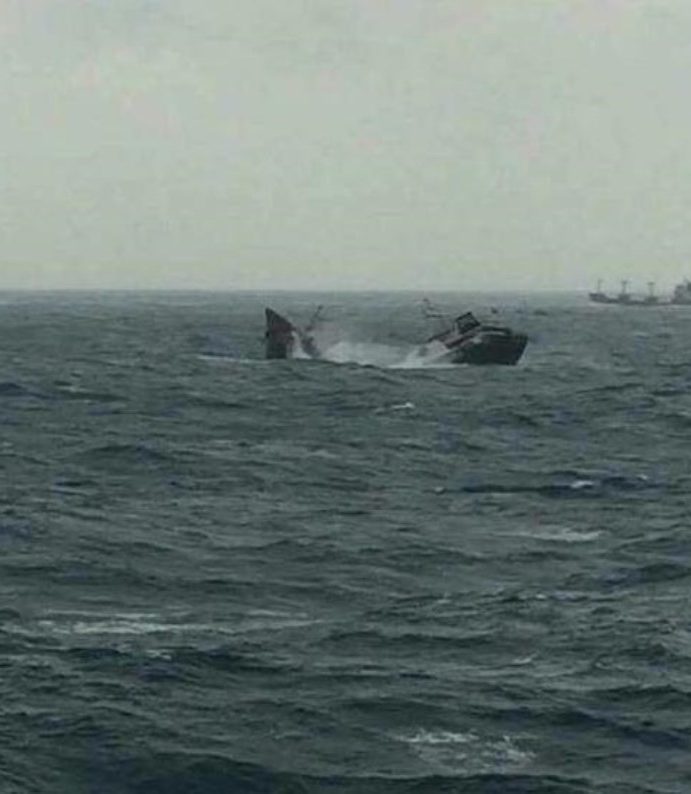 The seven survivors returned to Istanbul's Ataturk Airport on Tuesday afternoon, and arrangements are being made to repatriate the bodies of the deceased. The vessel's operator said in a statement that Libyan divers have found the sunken wreck, and they intend to search for the missing crewmembers.
According to her Equasis record, the 1979-built Tınaztepe S had a history of inspection deficiencies, including shortcomings on watertight integrity, firefighting and SOLAS requirements. Inspectors in Siteia, Greece noted that she had problems with deck corrosion in a report filed January 19, and officials in the same port noted the same problem in October 2015. She was not detained in either instance.
File image courtesy Turkish Cypriot Coastal Safety and Ship Rescue