Photos: Recovering Torpedoes Under the Ice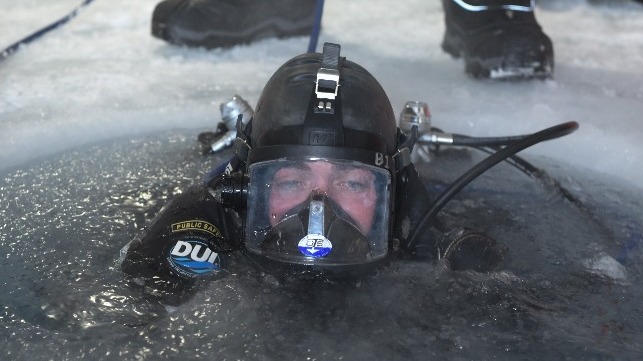 During this year's Ice Exercise (ICEX) in Arctic waters north of Alaska, U.S. Navy and U.S. Coast Guard divers helped with submarine combat research by retrieving training torpedoes from underneath the ice.
During the exercise, the attack subs USS Connecticut and USS Hartford each fired several training torpedos under the ice. Training torpedoes have no warheads and carry little fuel, but they allow the Navy's researchers to test new under-ice weapons systems and validate tactics, according to test director Ryan Dropek. "Once the divers recover these torpedoes, we can extract important data about how they perform and react in these conditions," he said.
The method of recovery is unique. The torpedoes have a known range, so after they are discharged, helicopters take personnel and equipment to the location on the ice where the test munition is likely to have run out of fuel. The recovery team searches for the torpedo using a homing device, then drills holes through the ice for divers to enter and exit, plus one more for the torpedo to be hoisted out by helicopter.
"Once we know the location of the torpedo and drill holes, our divers slip into the water to begin placing weights on a line attached to the tail end of the torpedo," said Chief Warrant Officer Michael Johnson, officer-in-charge of MDSU-2 divers. "The weights help shift the torpedo from a state of positive buoyancy to neutral buoyancy under the ice."
Once the torpedo has neutral buoyancy, the divers place brackets with cables to the top and bottom of the body of the torpedo. To complete the recovery, they connect the munition to a helicopter, which hoists it out of the water.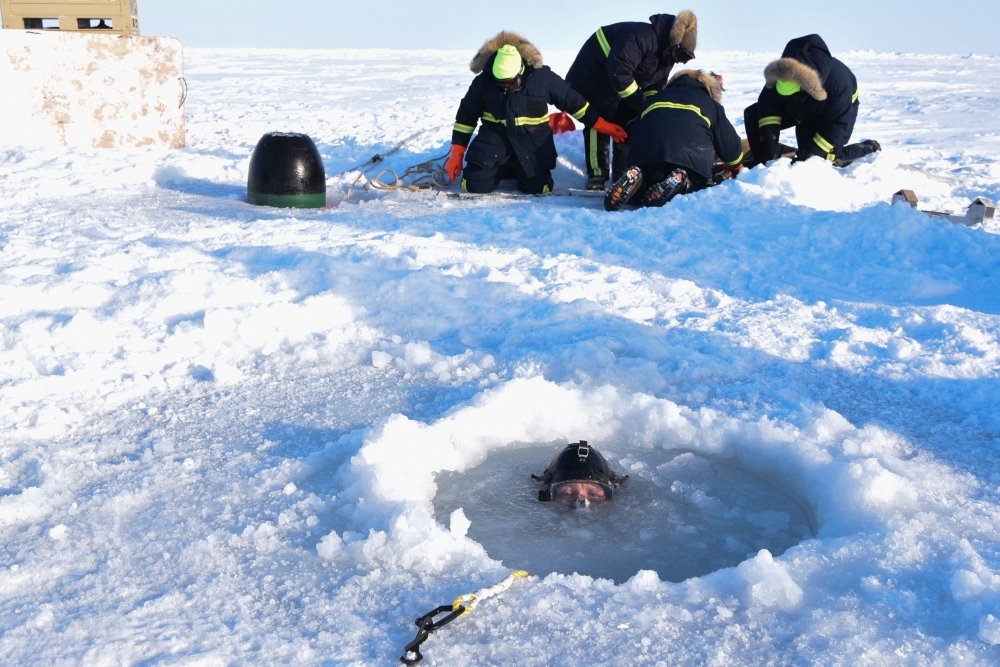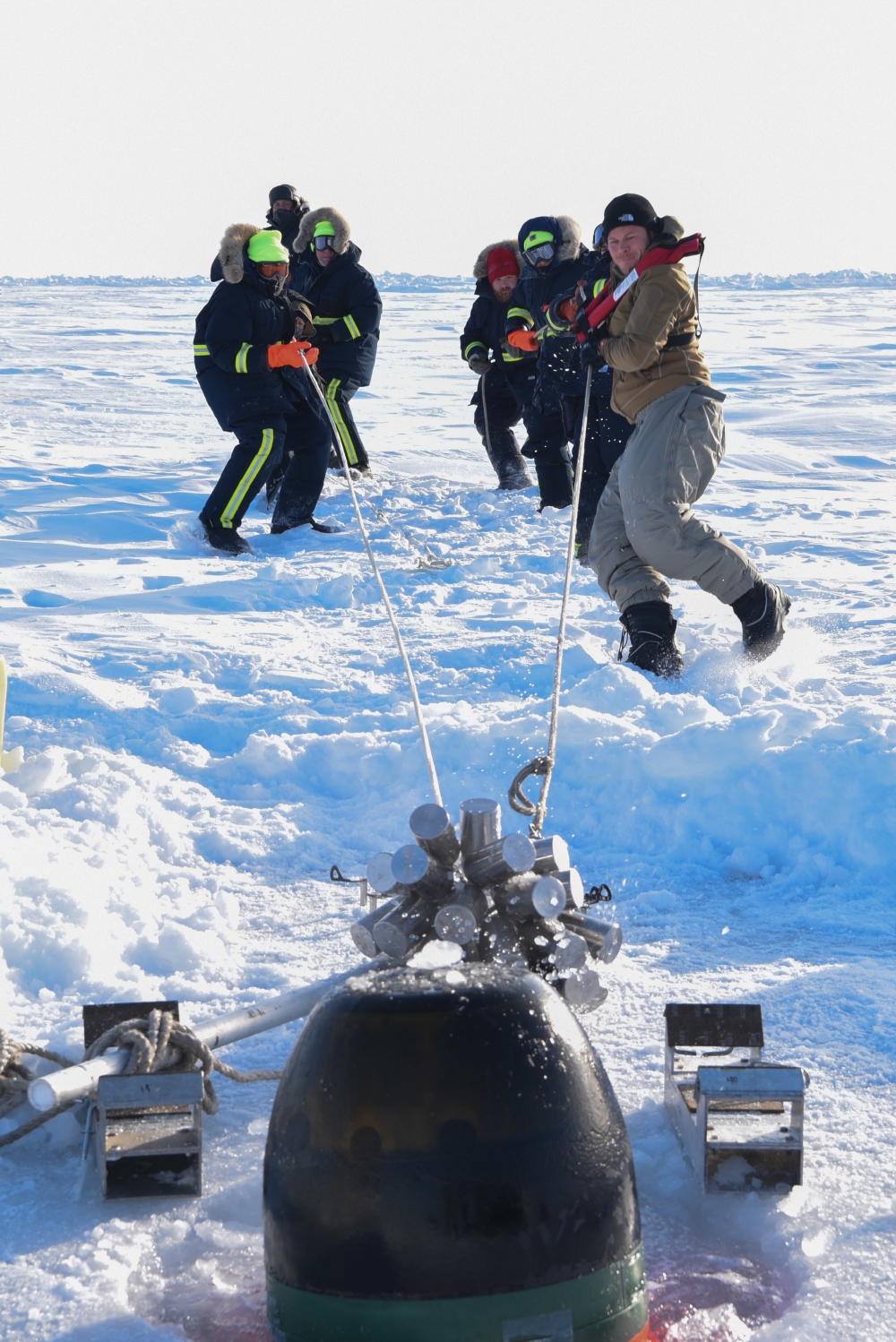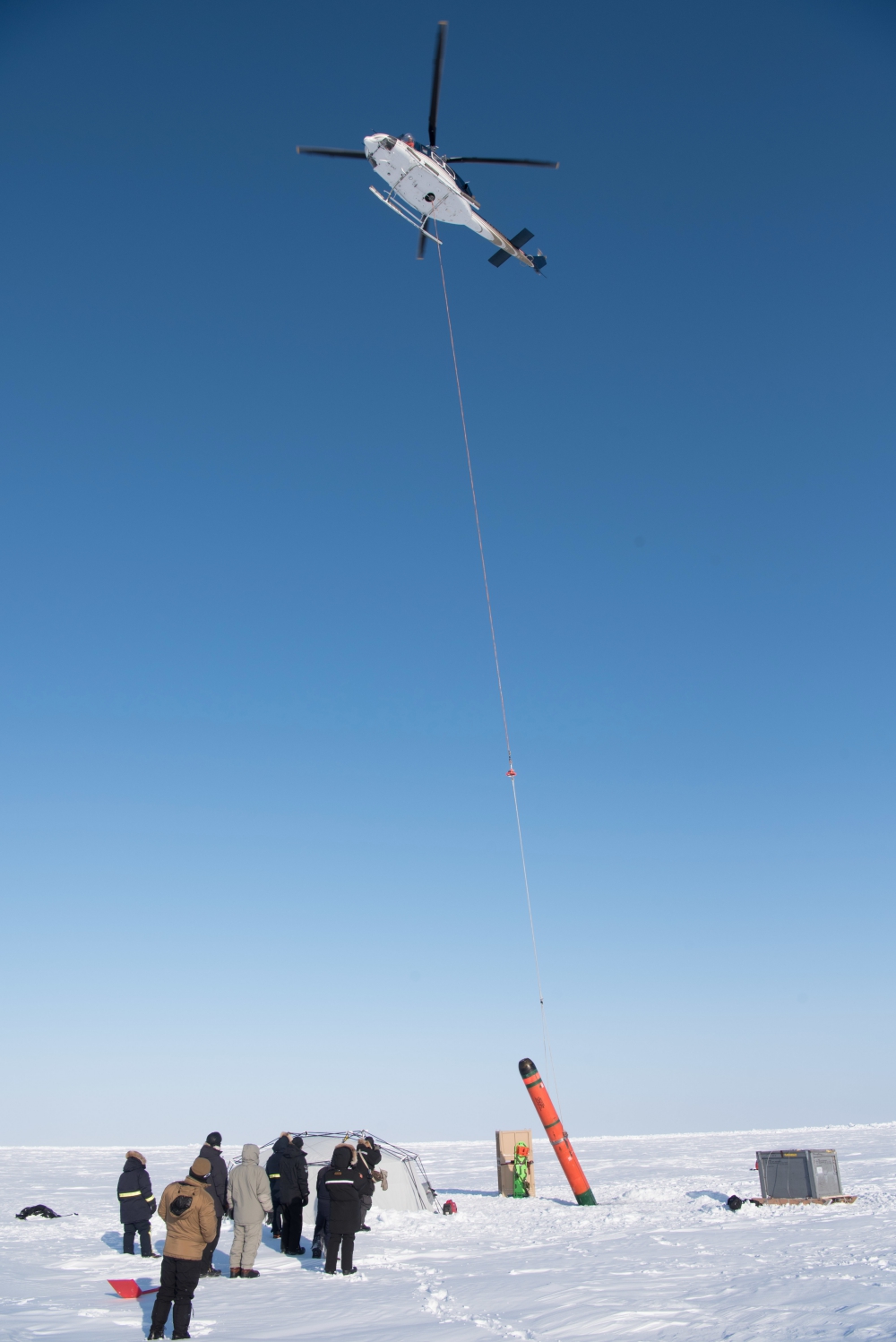 The exercise is also a rare opportunity for USCG and USN divers to practice ice diving together. "The brotherhood in diving means we have a lot of trust in that other person when you go underwater, and you get close to your coworkers, it's more of a family," said Builder 1st Class Khiaro Promise, "Seabees" Underwater Construction Team One.