Photos: Passengers Evacuated from Grounded Ferry
On Saturday, Indonesian SAR forces and maritime police units evacuated 116 passengers from the ro/pax ferry Madani Nusuntara after it went aground near the island of Suwangi, South Kalimantan (coordinates S 3.425 E 116.057).
The vessel departed the port of Batulicin at 1330 hours and went aground about an hour later at a position about 3.5 nm off the pier. The vessel made a distress call, and KSOP Kotabaru dispatched a patrol boat to the scene, along with maritime patrol units from Tanah Bumbu regency. The ferry's master ordered the passengers to abandon ship into liferafts because the water alongside was too shallow for rescue vessels to approach. The responders helped to transfer the passengers from the rafts onto the deck of the commercial tugboat Lestari Abadi 4, then onto shore at Batulicin Harbor.
Marnit Patroli Tanah Bumbu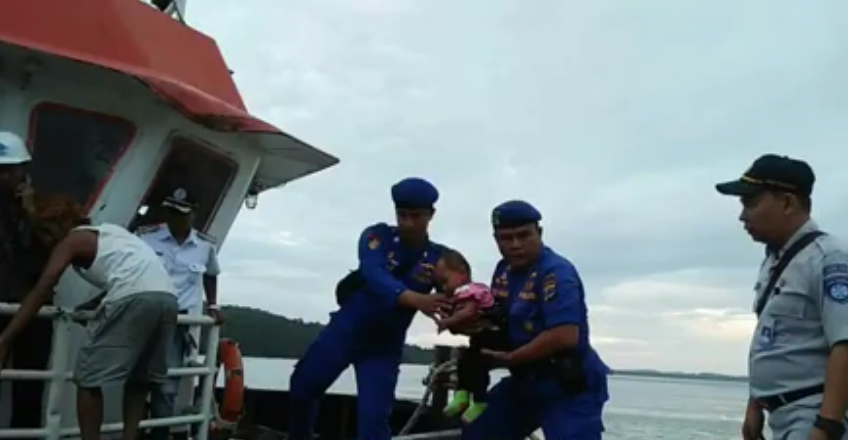 Marnit Patroli Tanah Bumbu
Marnit Patroli Tanah Bumbu
Marnit Patroli Tanah Bumbu
Indonesia's director general of sea transportation, A. Tonny Budiono, said that a rapid response contributed to the safe and orderly evacuation. "The key is the speed of reaction to the events at sea and communication and smooth coordination with the parties concerned. This should be maintained and should be improved," he told local outlet Tribune News.
No injuries or pollution were reported, and the cause of the grounding is still under investigation. Authorities have not yet released the salvage plan for the recovery of the grounded ro/pax and the vehicles still on board. The ferry Jembatan Nusuntara has taken over the route for the Madani Nusuntara.