Photos: Freighter Stuck in Ice in St. Lawrence Seaway
The freighter Federal Biscay has been stuck in the ice at Snell Lock on the U.S. side of the St. Lawrence Seaway since Tuesday, delaying seaward-bound traffic as subzero weather sets in. The Saint Lawrence Seaway Development Corp. says that crews are using steam to attempt to melt out the 35,000 dwt vessel, and several tugboats are on scene to assist.
Local media reports indicate that the Biscay became stuck due to ice accummulation on her hull and on the walls of the lock.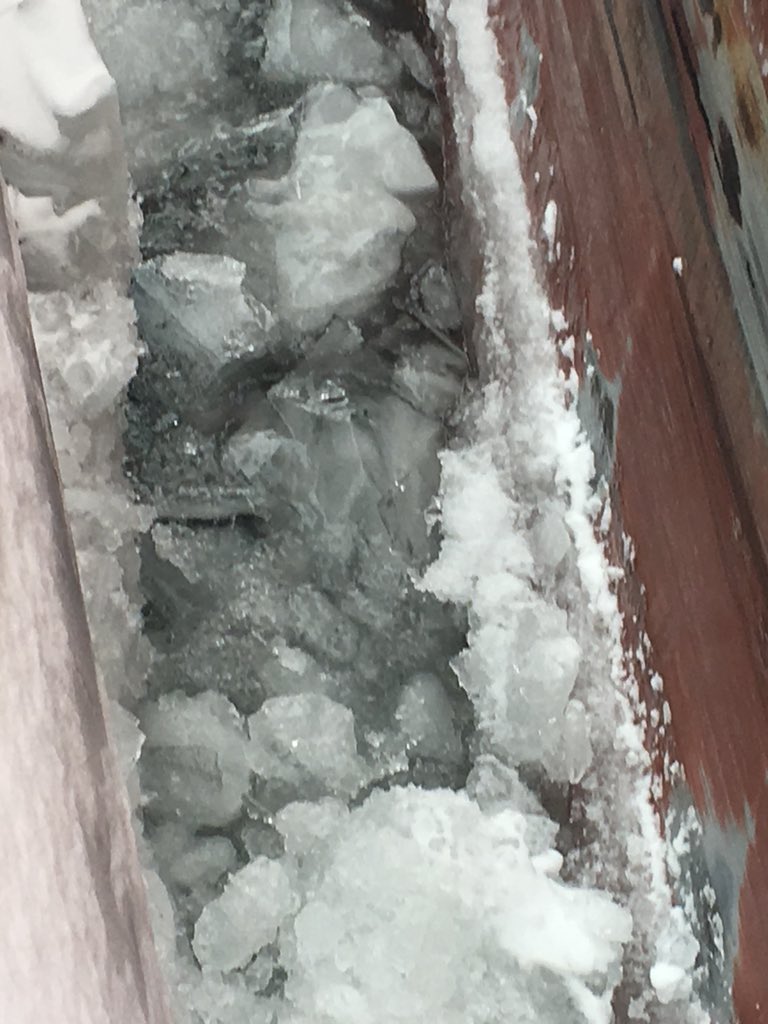 Ice accumulation between the Biscay's hull and the lock wall (Tami Raco / twitter)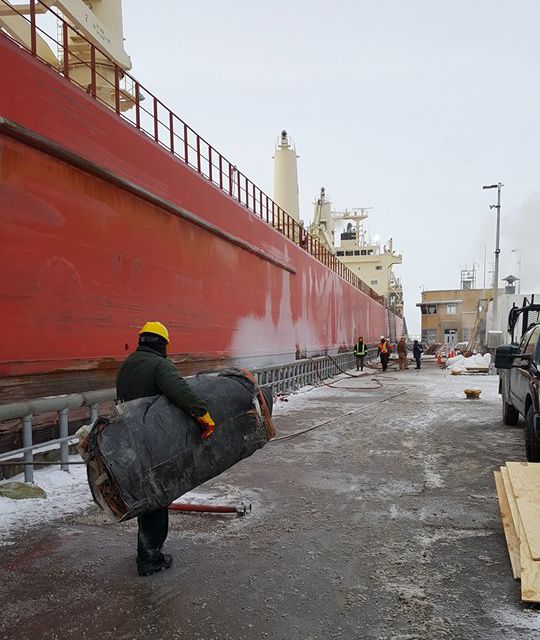 Crews set up heating equipment to melt out the Biscay (George Condon / twitter)
Tugs attempt to free the Biscay, January 4 (Michelle Laffin / twitter)
"This particular situation is unprecedented in terms of a ship being in the lock at this point on the calendar," said Andrew Bogora, spokesman for the St. Lawrence Seaway Management Corp., speaking to CBC. "The length of time this ship has been fixed in the lock due to ice I think just reflects how severe the weather has been."
The temperature at the nearby town of Cornwall, Ontario was -5 F on Friday, with a low of -18 F expected on Saturday night and temperatures below freezing through the weekend. Four other vessels are waiting for the locks to clear so that they can exit the seaway. They will be the last to pass through this navigation season, which was supposed to close on December 31. Based on AIS data, the affected ships include the geared bulkers Mitiq, Beatrix, Billesborg and Pacific Huron.