On Sunday, the general cargo ship Nabil J went aground along the promenade at Saida (or Sidon), Lebanon, just as a jogging marathon was finishing up along the waterfront. The incident remains under investigation but high winds may have played a part in driving her onto shore.
Photos from the scene (below) show the vessel drifting just offshore, then on the beach, with bystanders looking on as the 1,400 dwt vessel went aground.
The marathon, before the incident
The end of the marathon, with the Nabil J drifting just off the beach (upper right)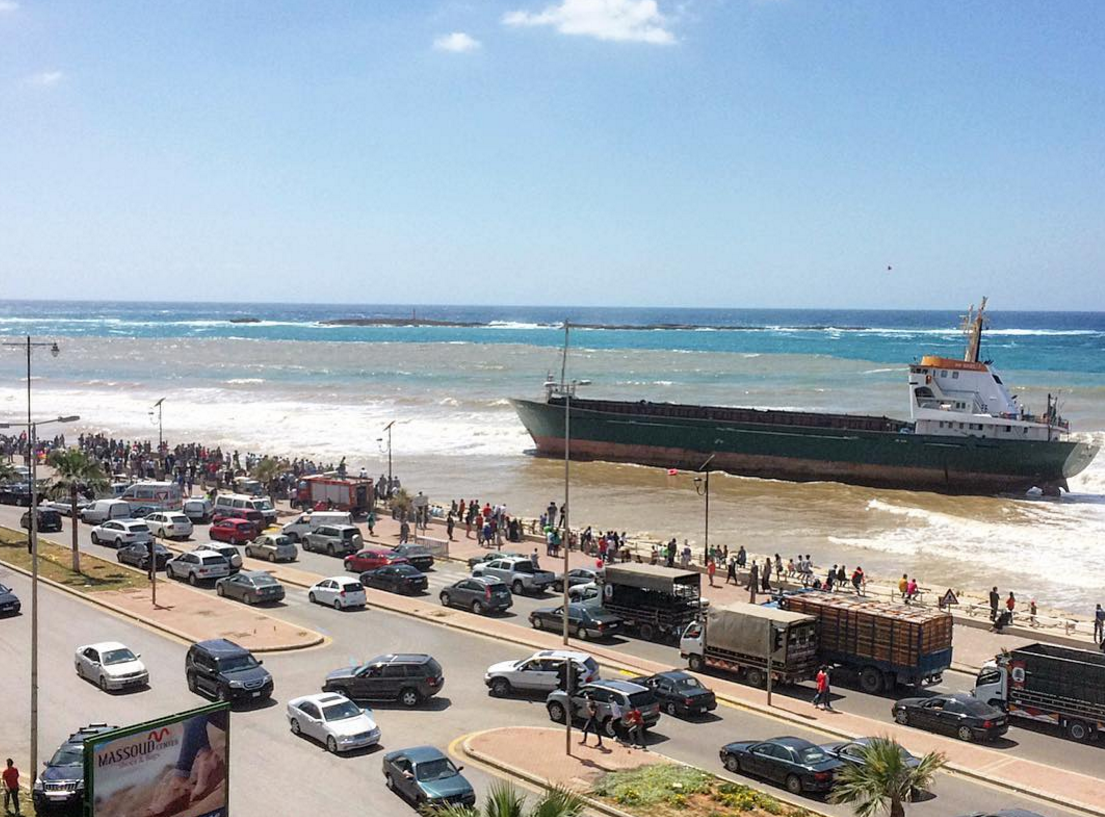 The Nabil J on the beach
Social media / Reddit
Over the past two days, the vessel has gradually drifted closer to the rocky breakwater, driven onshore by surf and wind. Local media outlets reported that initial efforts to refloat the Nabil using two small tugs were unsuccessful, and a larger towing vessel is reportedly under way to assist. Salvors fear that if she is not moved soon, her hull will be damaged by movement against the rocky shoreline, making her much more difficult to salvage. In addition, the potential for a bunker spill has raised concerns of damage to local fisheries and to the area's tourism business. The community group Friends Society Zeera Beach Sidon has reportedly appealed to the local government to accelerate the salvage effort and head off the risk of pollution.
Local news outlet Saida Online reports that a Lebanese businessman has expressed interest in buying the vessel and turning her into a floating restaurant – if she can be saved. As of Tuesday, her AIS signal showed her in the same position next to the breakwater.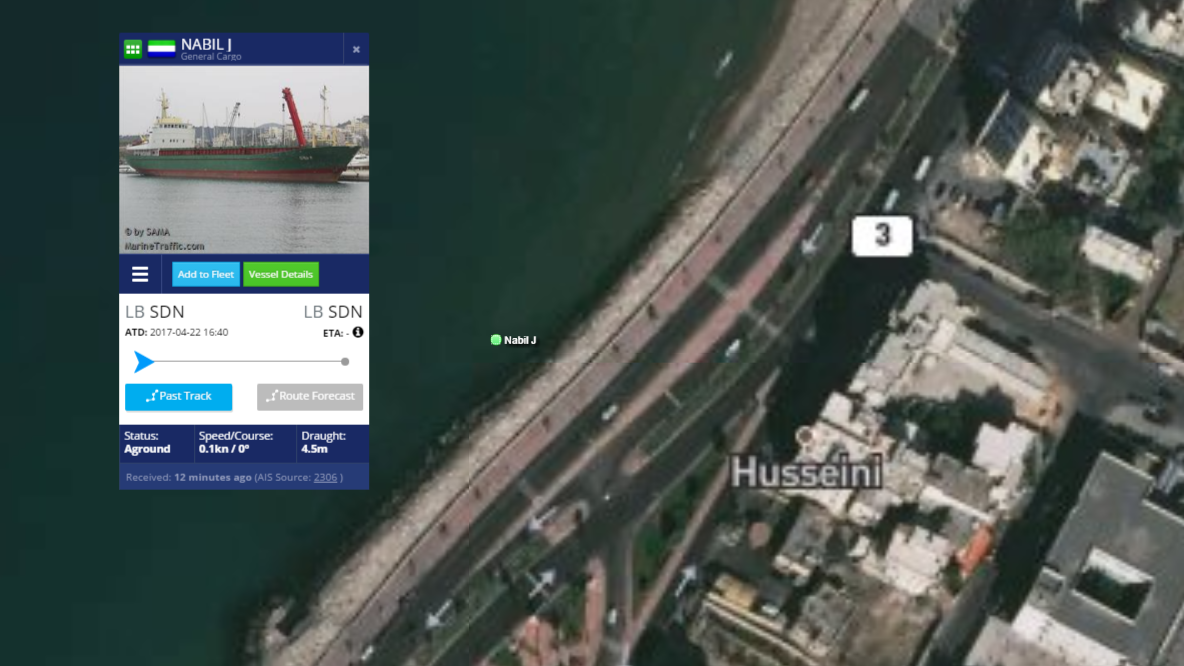 Courtesy Marine Traffic
The 1971-built Nabil J is flagged in Sierra Leone, and she is owned and operated by a shipping firm in Beirut. Her last three PSC inspections found no deficiencies.