Photos: Bulker Catches Fire at Port Kembla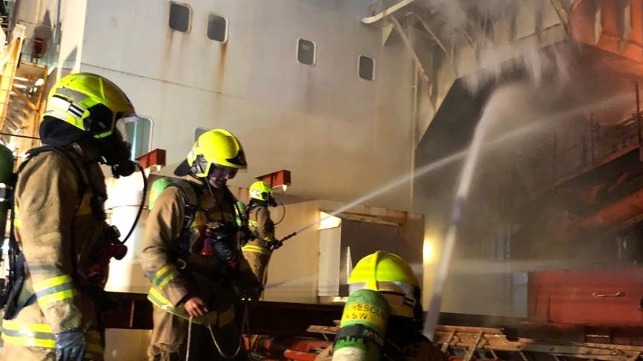 Early Monday morning, a fire broke out aboard the self-unloading bulker Iron Chieftain at Port Kembla, Australia, forcing the harbormaster to temporarily shut the port to marine traffic.
100 firefighters deployed to combat the blaze, and New South Wales fire superintendent Norm Buckley told the Sydney Morning Herald that it would be a tough job. "We're going to be there for a long time," he said. According to Buckley, the fire was inside the vessel and belowdecks. Two harbor tugs applied cooling water to the Chieftain's hull on the outside of her engine room, and the firefighters used foam to flood the hold and suppress the flames.
All 22 of the Chieftain's crew were safely evacuated, and no injuries were reported. The harbormaster reopened the port to traffic at 1130 hours, and commercial traffic resumed without further disruption.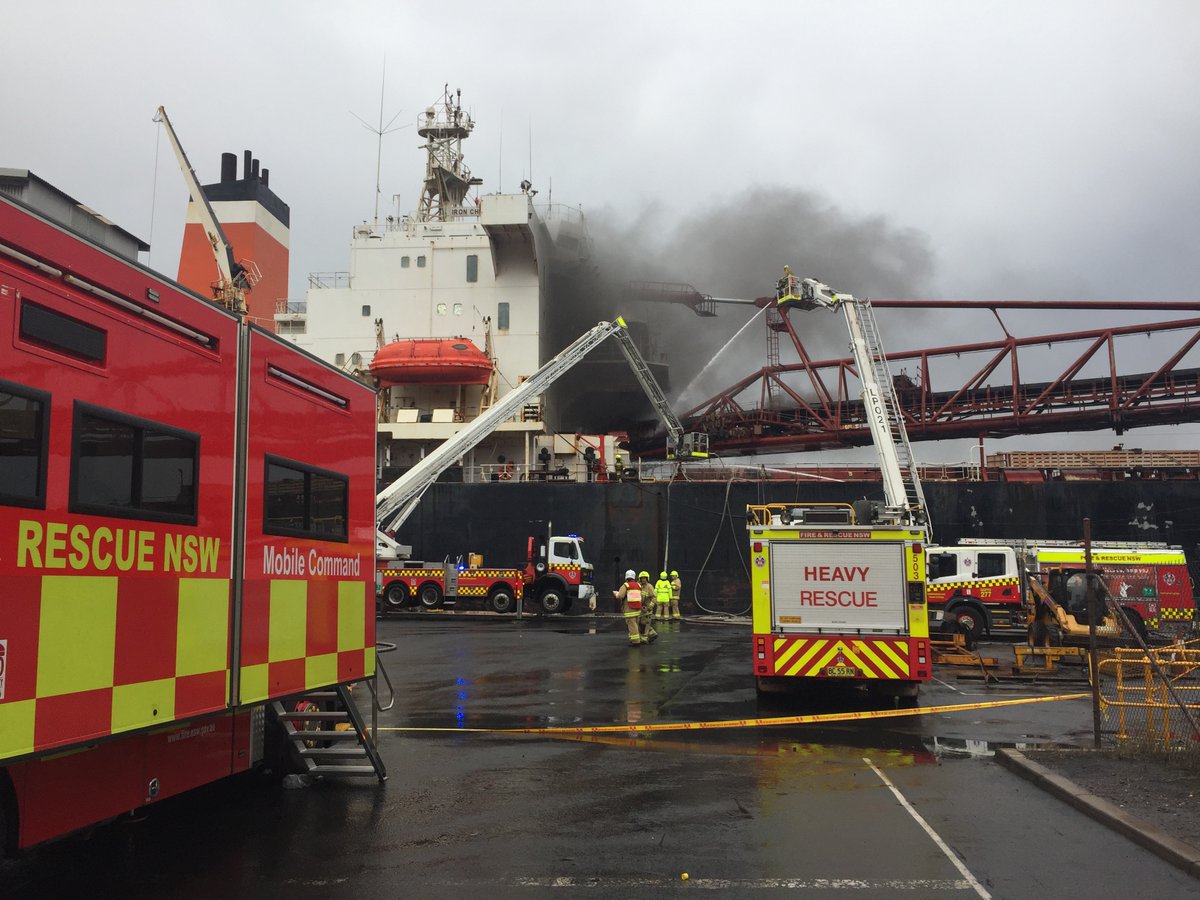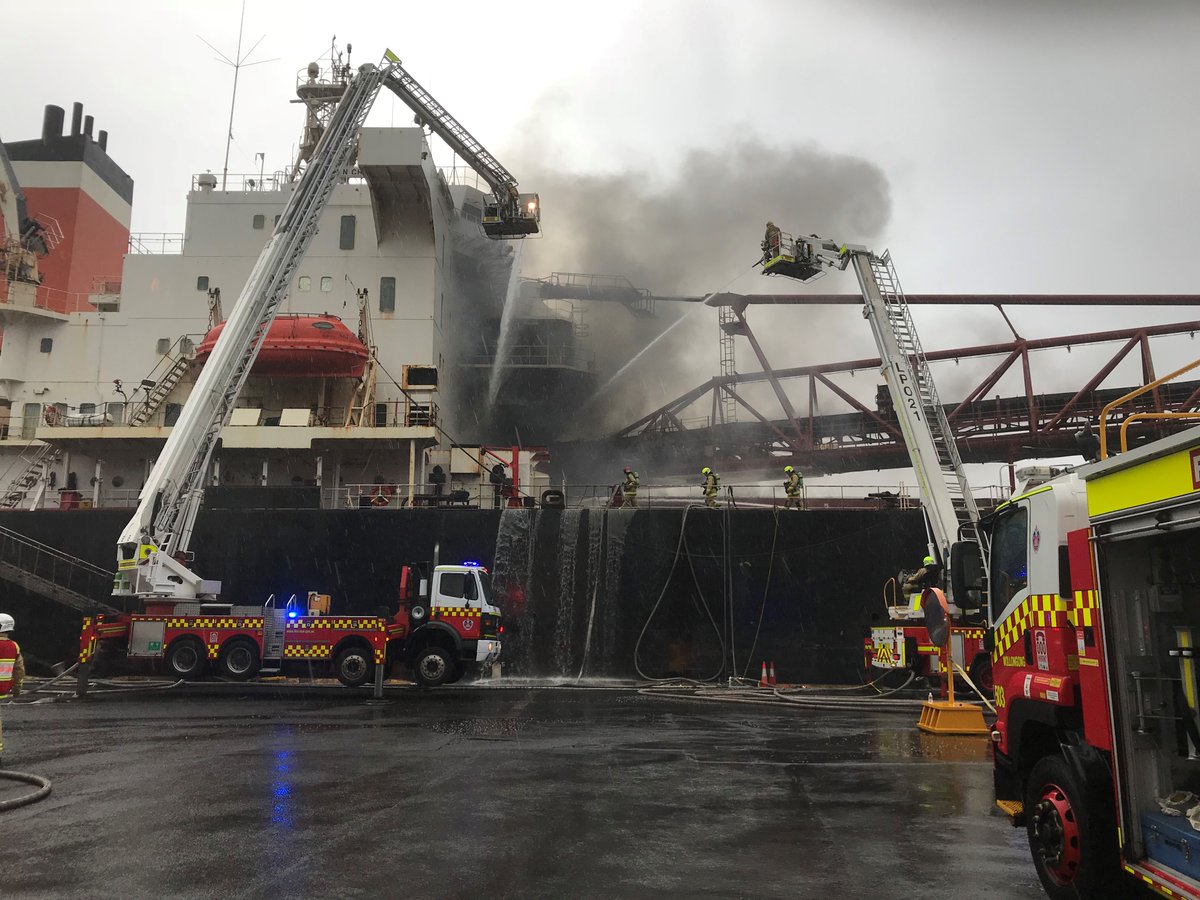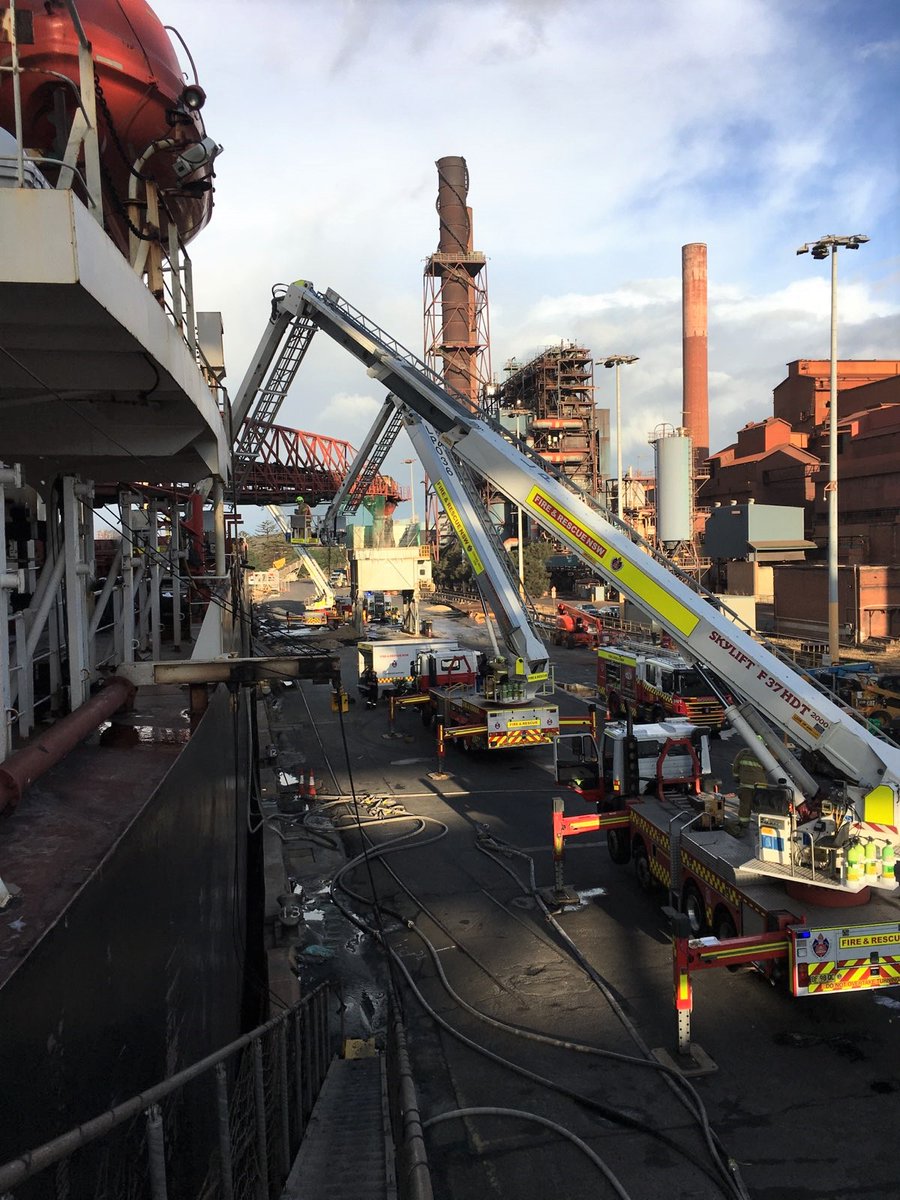 The Chieftain was carrying a cargo of dolomite, a non-flammable sedimentary rock. In pulverized form, this mineral is used as a flux for the production of iron and steel. Port Kembla is home to a major steel mill complex operated by BlueScope Steel.
New South Wales fire assistant commissioner Paul McGuiggan told local media that the fire likely started on the bulker's self-unloading conveyor belt, then spread. While the firefighting effort may continue for some time, there is little risk of pollution, he said. "I'm happy to report at this stage everything's intact, so from an environmental perspective we're looking quite comfortable at this stage," said McGuiggan. Anti-pollution booms have been deployed as a precautionary measure.
In a statement, vessel operator CSL said that it "regrets any disruptions or inconveniences caused as a result of this incident." CSL pledged to work with local investigators to determine the cause of the blaze.