Photo of the Week: Star Wars?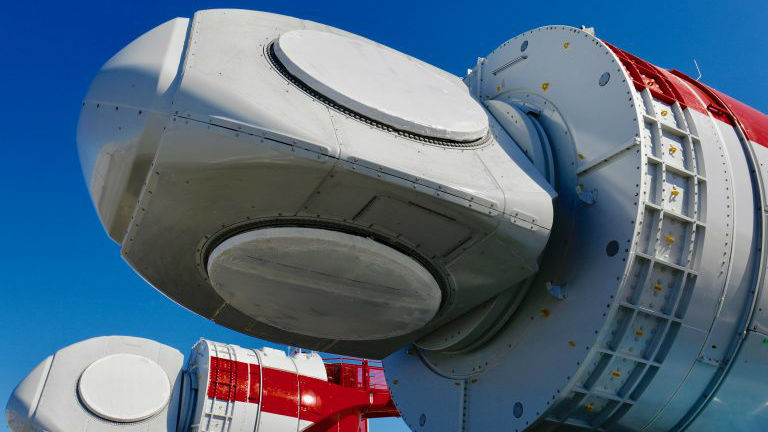 From a distance, GE's wind turbine factory in Saint-Nazaire, France, looks like a the galactic carpark. Over the last few months, it has been slowly filling up with rows of massive gray-and-red turbines.
The structures are destined for Germany's Borkum Island in the North Sea where a new 400MW offshore wind farm, Merkur, is under construction. When it comes online in the second half of 2018, the farm's 66 turbines will supply nearly half a million German homes with renewable electricity. Germany aims to generate 80 percent of all electricity from renewable sources by 2050.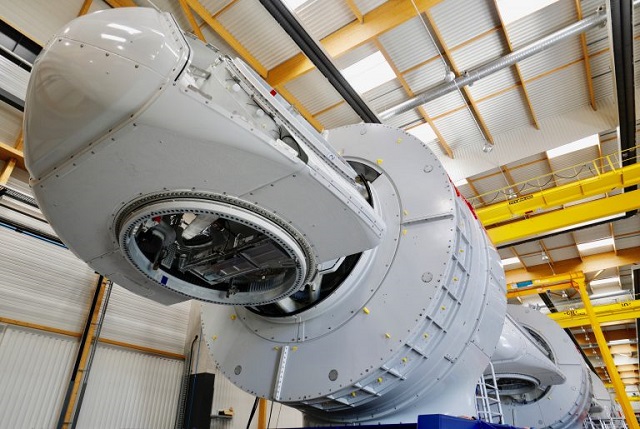 GE is a relative newcomer to offshore wind. The company explored the field a decade ago and returned to the industry in 2015, when it acquired the energy assets of Alstom, and built its first wind farm in Long Island Sound near Block Island, Rhode Island, last year. The farm was a first in the U.S. and has five turbines.
Workers in Saint-Nazaire make generators and assemble nacelles for GE's 6MW GE Haliade turbines. The nacelle is the casing on top of the tower that shelters the generator and other equipment. It includes some 30,000 components.
The composite blades for the 150-meter-diameter rotors come from GE's LM Wind Power factory in Spain. The steel segments for the tower are being made in Germany and China. U.S. and European companies supply electronics and mechanical components for the converter and generator.
GE will keep the nacelles in the "parking lot" in Saint-Nazaire until the fall, when it will ship them from the nearby port to a "marshaling harbor" in Eemshaven, Netherlands. In Holland, the nacelles will meet with towers and blades and head out to sea for installation in spring 2018.