Philippines Releases Seven Crewmembers From Suspicious Chinese Ship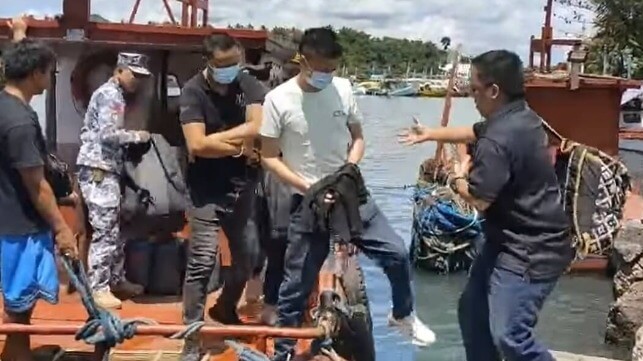 Seven Chinese nationals who were discovered adrift on a disabled vessel off the island of Samar in January have been allowed to return home, according to Philippine immigration authorities.
On January 26, the Philippine Coast Guard received notice that a small Chinese merchant vessel, the Kai Da 899, was in distress off Suluan Island. The next day, the patrol vessel BRP Cabra met up with the Kai Da 899 and established a tow to bring her to safety at the port of Tacloban.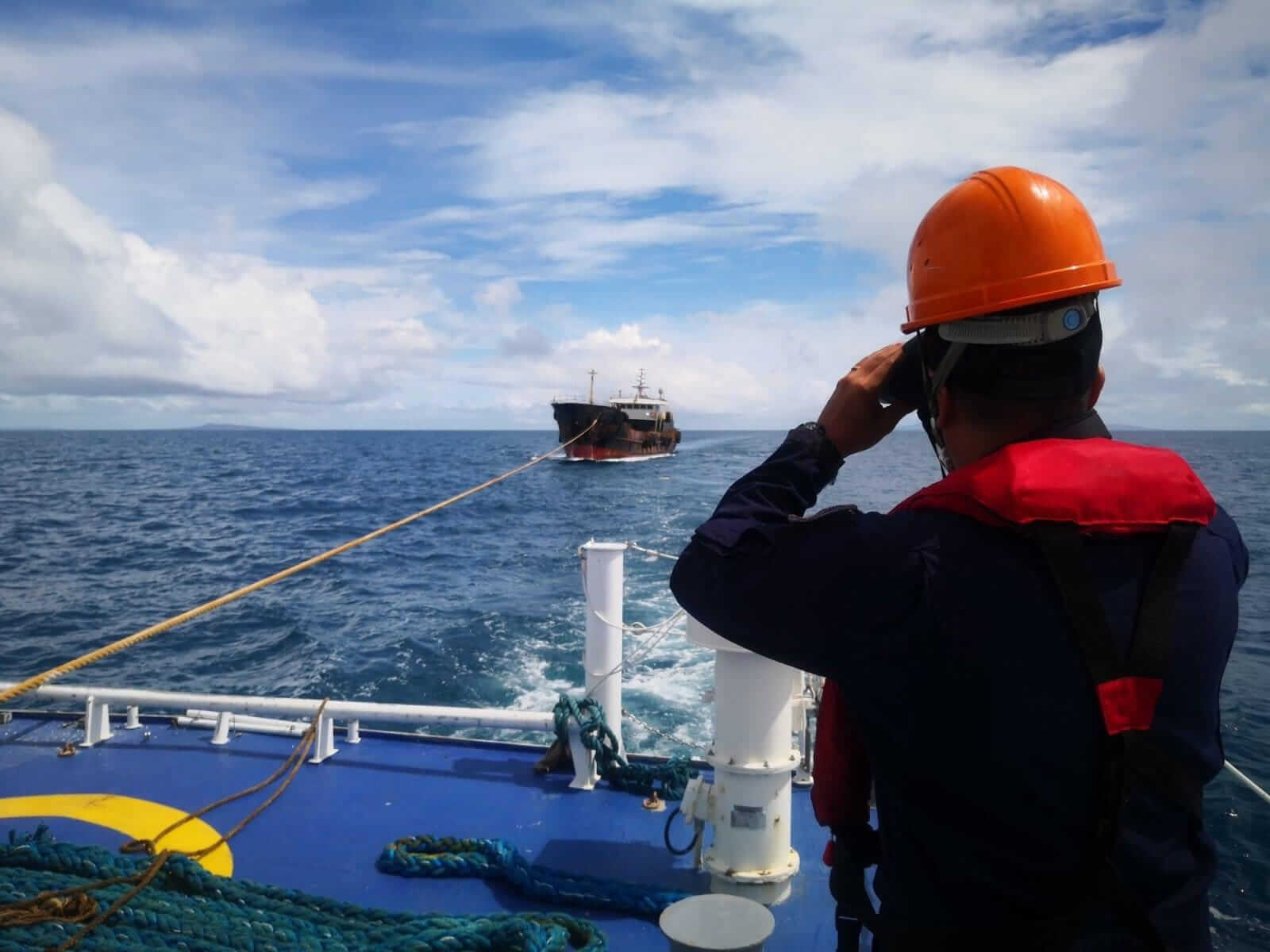 Crew of BRP Cabra tow Kai Da 899 to safety, January 2023 (Image courtesy PCG)
After the rescue, Chinese ambassador to the Philippines Huang Xilian expressed "our sincere gratitude and deep appreciation . . . [for] humanitarian efforts to help the Chinese fishing vessel and seven Chinese fishermen on board."
However, the circumstances appeared somewhat more unusual than a mechanical casualty aboard a fishing vessel. Kai Da 899 had no fishing gear on board. She also had no stability letter or tonnage certificate, nor could she produce documentation of her registration or ownership. The only document that the PCG could obtain was a copy of a certificate showing that her Chinese flag registration had been canceled. Likewise, the seven Chinese nationals on board had no passports or immigration paperwork. The vessel and the crew were detained off Tacloban while the PCG evaluated the case.
In early March, the Chinese embassy changed its position. The seven crewmembers were not everyday fishermen: instead, all seven were "engaged in crime in China and wanted by China's police authority." The embassy requested that they be handed over to the Philippine Bureau of Immigration for deportation as soon as possible.
On Friday, the PCG complied and took the "fugitives" off the ship for transfer to the Bureau of Immigration. PCG officers handcuffed the men, confiscated their cellular phones and took a CCTV hard drive for evaluation by the bureau's regional intelligence unit.
The seven crewmembers told the Inquirer that "they are excited to see their families" in China, without mentioning concern over a Chinese police investigation.
The Kai Da 899 will remain at anchor under PCG supervision.