Philippine Navy's Top Officer Removed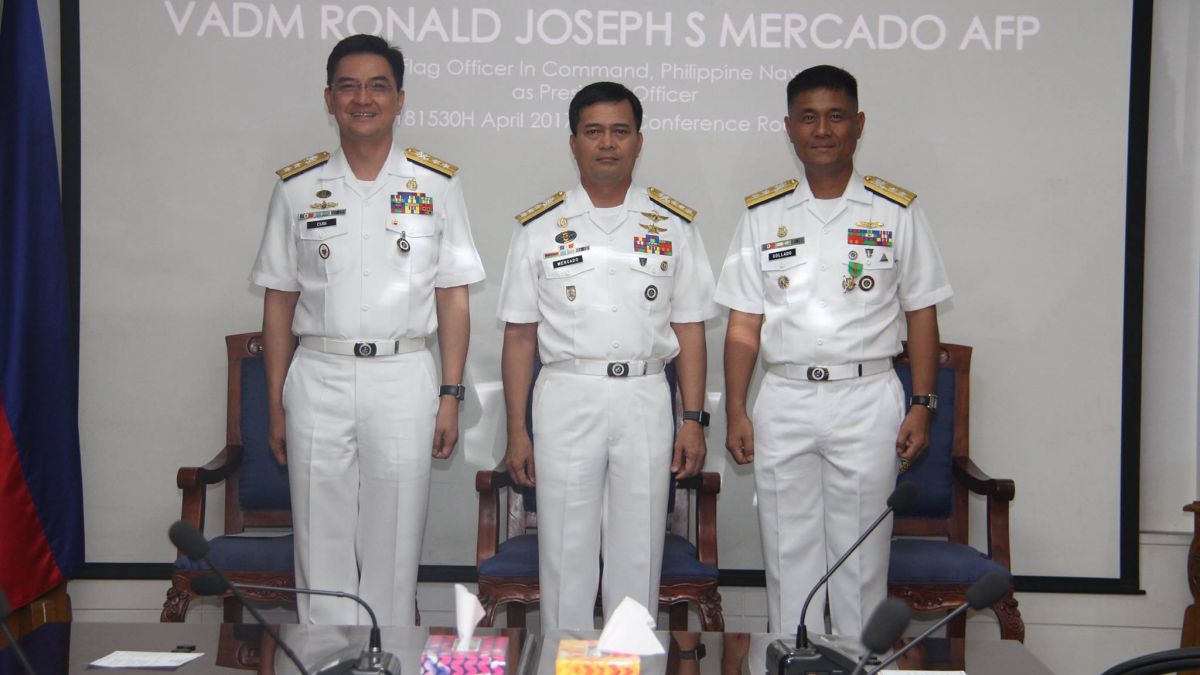 The Philippine Navy's top officer has been removed on the instruction of "higher authorities," military spokesman Colonel Edgard Arevalo told media on Tuesday. Flag Officer Vice Adm. Ronald Joseph Mercado has been replaced by Rear Adm. Robert Empredad and has been transferred to a lower post. Mercado was due to retire in March.
Col. Arevalo said that the reason for the change in command will be given in "due time," but did not provide a full explanation. Philippine media attributed the dismissal to a dispute over the combat management system (CMS) that will be installed on the nation's two new frigates.
Mercado had reportedly disagreed with other officers about the CMS subcontract for the two Hyundai Heavy Industries HDF-3000 frigates. Six other bidders participated in the tendering process, including STX, STX France, Navantia, GRSE, ThyssenKrupp and DSME. HHI eventually won the $360 million contract, which was signed in October 2016.
The AP reports that Philippine Defense Secretary Delfin Lorenzana had complained of Mercado's particular views on the CMS for the new frigates. He wrote in a letter reviewed by AP that Mercado's involvement in "such unmeritorious issue does not speak well of his leadership." Philippine outlet Rappler said that Lorenzana denied signing this letter and maintained that he had an "okay" relationship with Mercado.
In November, HHI and defense contractor Hanwha Systems (formerly Hanwha Thales) announced that Hanwha's Naval Shield Baseline 2 system had won the competition for the frigates' CMS subcontract. Defense experts indicate that Naval Shield was developed from Thales' TACTICOS Baseline 0 system, a technology suite dating to 1993 with less capability to integrate modern sensors.
Thales' own updated TACTICOS is the most common CMS in the world, and Thales was widely expected to compete for the frigates' CMS, radar, sonar and electronic warfare subcontracts. According to MaxDefense, HHI's alternative configuration for the frigate design replaces all proposed Thales components with third-party offerings.