Passengers Mustered After Fire Aboard P&O Cruise Ship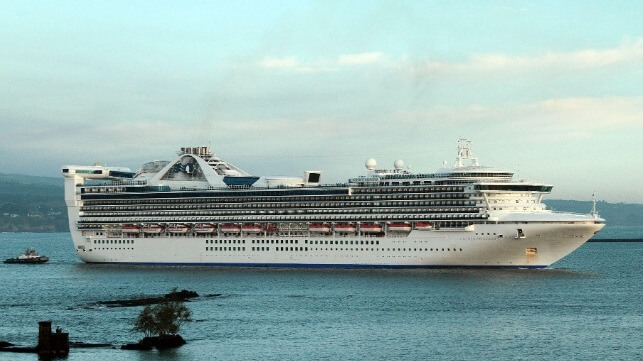 On Sunday morning, hundreds of passengers were mustered in preparation for possible evacuation after a fire broke out aboard a cruise ship off the coast of Australia.
At about 0330 hours local time on Sunday, a fire broke out on a cabin balcony aboard the P&O Cruises ship Pacific Adventure. The ship was about 15 nm off the coast of Batemans Bay, New South Wales at the time.
The crew activated standard fire protocols, including mustering all passengers and crew in a common area. Luckily the fire was contained to a small number of cabins, and no one was hurt. "When we went into the hallways, we could definitely smell smoke," passenger Emma Llewellyn told 9 News Sydney.
Pacific Adventure cruise passengers were called from their rooms in the early hours of the morning after a small fire broke out on the ship's balcony.

DETAILS: https://t.co/L0K595hFqF#9News pic.twitter.com/VtaSUpEj3y

— 9News Sydney (@9NewsSyd) May 28, 2023
After the fire was put out, passengers were allowed to return to their cabins at about 0500. The ship did not have to return to port, and it remains under way off the coast of New South Wales.
The cause of the fire is still under investigation.
"We thank everyone on board for their co-operation," said a spokesperson for the cruise line. "There are no reports of injury."