Oregon's Coastal Tribes Join Opposition to Federal Offshore Wind Plans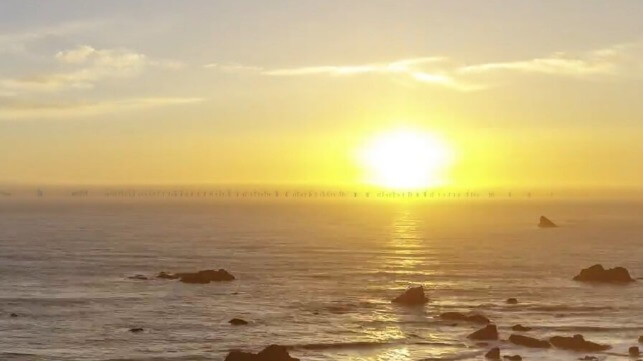 The Bureau of Ocean Energy Management's plans for offshore wind development on the Oregon coast have drawn widespread criticism from fishery stakeholders and public officials, including the state's Democratic governor and both of its senators. Representatives for the Native American tribes of Oregon's southern coast have joined the chorus, calling for a pause in the process until there is more certainty that offshore wind development won't harm the marine ecosystem.
According to the Bureau of Ocean Energy Management (BOEM), Oregon has substantial opportunities for offshore wind deployment. The draft wind areas announced earlier this month would allow development of up to 2.6 GW of wind power using floating, bottom-tethered platform systems. The proposed areas cover about 220,000 acres off Brookings and Coos Bay.
Oregon Governor Tina Kotek - a Democrat and a longtime proponent of zero-emissions power - has called for a "pause" on offshore wind to give more time for consultation with tribes, fishermen and coastal communities. The federally-designated Pacific Fishery Management Council has also called on BOEM to rescind its offshore wind plans and start the development process over again, citing "significant friction with coastal communities, the fishing industry, and Tribal governments."
In a statement issued last week, the region's tribes agreed. "The Tribe supports any green economic development project that follows the law and does not harm local fishing jobs, our environment, or Tribal cultural resources. We cannot support offshore wind development until we are provided assurance that it will do good and not harm the Tribe, its members, and the greater community," said the Tribal Council's Chair, Brad Kneaper.
BOEM's visual impact estimates are part of the problem. Last week, the agency released time-lapse video simulations to show what possible future wind farms could look like in the proposed development areas, and the tribe's members did not like the result. Kneaper noted that the simulation "demonstrates that the blades and lights from these facilities could be seen from important places along the coast both during the day and at night." This is not acceptable to the tribe, he said.
The tribe has also asked BOEM to exclude key fishing areas, particularly areas that could affect salmon resources.
Fisheries scientists have expressed concern about the unknown impact of West Coast wind farms on coastal ecosystems and fish stocks. These environmental concerns are specific and unique to Oregon and Northern California: along this particular stretch of coast, strong winds push surface waters offshore in the summer months, drawing up nutrient-rich water from the deep. This upwelling causes phytoplankton blooms, which feed the rest of the food chain and underpin abundant fisheries.
Wind farms are designed to extract wind energy, reducing wind velocity downwind by up to 10 percent and affecting local weather and surface conditions. In a 2022 study, the Oregon Department of Energy cautioned that floating offshore wind development "could cause changes in oceanography and atmospheric conditions – known as the California Current — and affect coastal upwelling."
Early studies and simulations suggest that wind velocity reductions from an offshore wind farm could have complex effects on coastal upwelling, though more research will be needed to determine the full impact.
Unknowns like these are concerning for the tribes, and are particulary troubling to the local fishing industry. The stakes are high for one of the world's most productive marine ecosystems.
"Fishermen are not just concerned about being displaced from fishing grounds, though that is a critical piece. We're also really concerned about any unintended environmental impacts that could come," said Heather Mann, head of Oregon's Midwater Trawlers Cooperative, speaking to local news station KGW. "At the end of the day, what BOEM is interested in is leasing the land, getting that auction going, so that they can check a box for the administration's goals."