Offshore Wind Innovation Hub Launches in Brooklyn, NY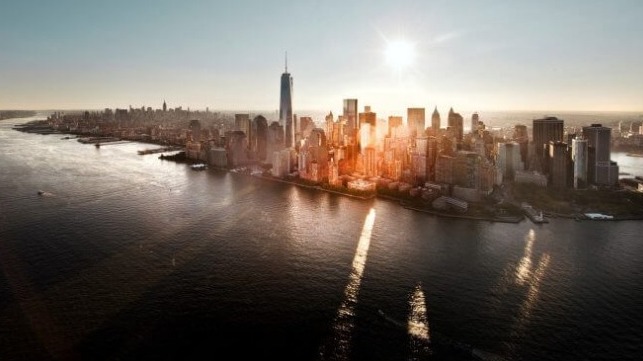 A mentoring and accelerator program known as the Offshore Wind Innovation Hub is launching in New York to identify and help develop promising start-ups to drive innovations in the offshore wind industry. The first call for applications runs through March 2023 focusing on finding start-ups that provide innovative technology and solutions related to the development phase of offshore wind in New York.
"The demand for offshore wind is rapidly increasing, and innovative ideas and technological advancement are needed to help the industry develop in the U.S. and beyond," said Molly Morris, President of Equinor Wind US, one of the sponsors of the new program. "We're thrilled to launch the Accelerator Program at our Offshore Wind Innovation Hub with our esteemed partners to accelerate innovation in New York's burgeoning offshore wind industry."
Designed to facilitate testing opportunities, fast-track commercialization, and develop strategic partnerships, startups selected for the program will have access to the co-working space and programming at the Offshore Wind Innovation Hub located in the Industry City location in Brooklyn, New York. An Accelerator Program will allow selected cohort companies to begin a six-month intensive mentoring and business development program in June 2023.
The Offshore Wind Innovation Hub will also offer membership to stakeholders outside the Accelerator Program. Interested parties can apply for access to the co-working facilities in Industry City, community programming, as well as workshops and networking opportunities with industry peers.
As the wind industry continues to develop, there is an emerging need for training and development to support its growth, There is an opportunity for new technologies that will also facilitate the growth and development and build upon the foundations established by the industry.
"As we solidify New York's leadership in offshore wind, we must bolster innovation in an end-to-end ecosystem – from concept to commercialization – that supports this game-changing industry," said Doreen Harris, President and CEO of New York State Energy Research and Development Authority (NYSERDA). "The launch of Equinor's Offshore Wind Innovation Hub will build a strong network that allows new cleantech businesses, investors, and entrepreneurs to accelerate the time to market for their technologies, overcome industry barriers and bring forward economic opportunity for all New Yorkers."
The three-year initiative is part of the community commitments made by Equinor and BP as part of their partnership for the development of the Beacon Wind and Empire Wind projects, which will supply 3.3 gigawatts (GWs) of renewable energy to New York. The Innovation Hub is backed by Equinor and BP together with Urban Future Lab, the NYU Tandon School of Engineering, and the National Offshore Wind Research & Development Consortium. It is supported by the New York City Economic Development Corporation.