Oceanbird Wing Receives AiP as it Approaches First Full-Size Prototype
Oceanbird, a joint venture created by Alfa Laval and Wallenius to develop wind propulsion for the shipping industry, has reached another key milestone in its design efforts. The group's first wing sail, Wing 560, received Approval in Principle (AiP) from the classification society DNV. This comes as Oceanbird expects to start assembly of its first wing sail in preparation for tests on an in-service ship.
The group highlights that it looks to advance the concepts for wind-assisted propulsion beyond the first designs that have begun to appear in the industry. In general, wind propulsion is drawing a lot of attention from the industry as an available means to make incremental improvements in fuel efficiency. Currently, several sail designs and technologies as well as rotors are beginning to deploy competing for the advantage in the industry.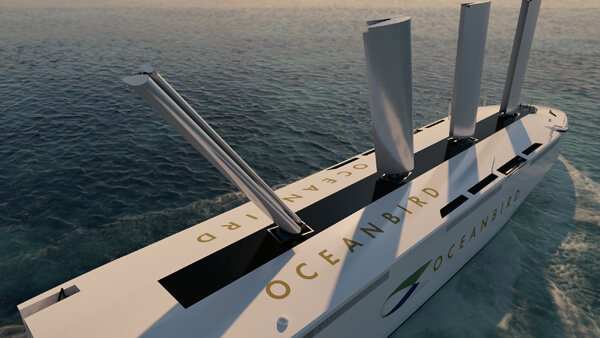 Oceanbird's wing sail tilts
Oceanbird highlights that its technology has more in common with airplane wings than traditional sails. Their first design, the Oceanbird Wing 560, would have a total area of 560 square meters. It will stand approximately 131 feet and be nearly 46 feet wide.
"It is one of the first stiff wing sails that will tilt in hard winds as a safety feature, that gets an Approval in Principle," said Niclas Dahl, Managing Director Oceanbird. He called the design approval from DNV "an important milestone for Oceanbird in our quest to cut emissions from shipping."
He notes that even though Oceanbird was confident in the design, there were a few uncertainties. Oceanbird requested that the review should include documents beyond the minimum requirements to reduce uncertainties related to the concept.
DNV investigated how the wing could handle extreme conditions such as heavy wind loads, snow and ice loads, and green sea (waves on deck). They also investigated redundancies in system functionalities (trimming, reefing, folding, etc.), control systems, the foundation and machinery, and electrical component functionalities, confirming Oceanbird's belief that no significant obstacles, so-called showstoppers, exist to prevent the concept from being realized.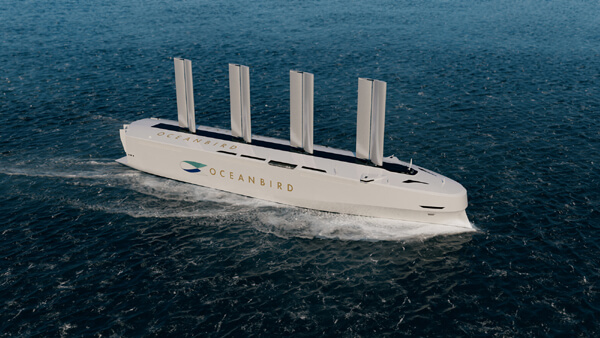 Oceanbird's concept for a wind propulsion car carrier that would get 90% of power from sails
Using air pressure to push the vessel forward, Oceanbird projects that one wing sail on an existing vessel can save up to 10 percent of fuel and emissions on optimal routes. Their ultimate goal unlike other wind technologies is to move to full wind propulsion where a ship might get 90 percent of its power from the sails. They project a ship traveling at 9 to 10 knots could reduce emissions by up to 90 percent.
Assembly of the first full-scale wing prototypes is due to start in the next few months and is scheduled to be deployed in mid-2024. Oceanbird will install a wing sail on the existing Wallenius Wilhelmsen vessel Tirranna, as the first test under actual operating conditions.
The target working with Wallenius Wilhelmsen is to have a vessel that is specially built for sailing with a full set of six Oceanbird Wing 560 sailing in 2027. The concept is for a car carrier using wind propulsion but Oceanbird is also working on designs so that its wing sail could be deployed to a broad base of ships ranging from car carriers to tankers and bulkers as well as cruise ships.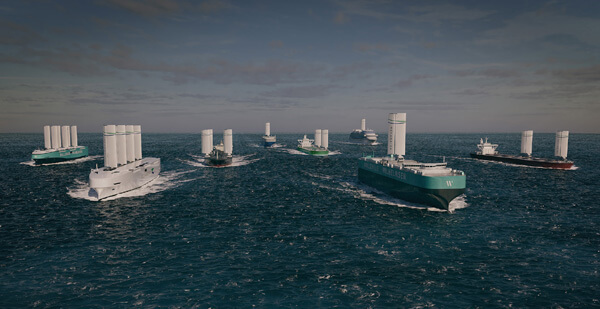 Oceanbird looks to develop its technology for a broad range of ships