NYK and "K" Line Plead Guilty in Canada to Anti-Competition Charges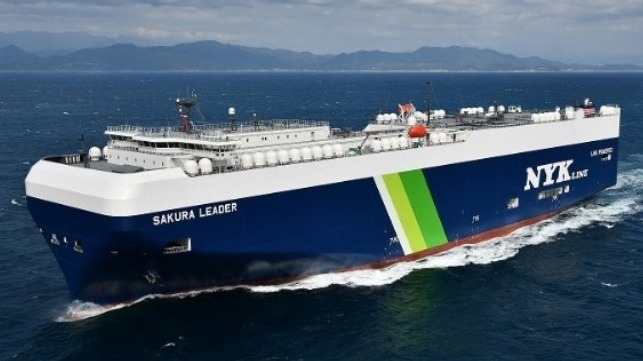 A Canadian court has fined two Japanese car carrier companies a total of C$2 million in connection with a probe into market collusion. It is the latest in a long series of prosecutions around the world stemming from charges that the vehicle transport operators conspired to reduce competition and artificially inflate the cost of the shipment of vehicles.
Japanese shipping companies Nippon Yusen Kabushiki Kaisha (NYK) and Kawasaki Kisen Kaisha ("K" Line) each pleaded guilty to one count of conspiracy under Canada's Competition Act. Ontario Superior Court on August 17 sentenced both companies with NYK fined C$1.5 million (US$1.1 million) and "K" Line fined $460,000 (US$340,000). Canadian officials noted that the two shipping lines received leniency in sentencing owing to their cooperation with the Competition Bureau's investigation.
In the case dating back to 2008, the companies admitted agreeing with certain suppliers to increase the base freight rates they proposed to certain vehicle manufacturers in Japan for the supply of roll-on/roll-off services for shipments to Canada. Both companies pleaded guilty to the charge of conspiracy. Previous cases in other jurisdictions showed that the different car carrier companies had worked together to set minimum pricing, reviewing contracts, and agreeing not to compete with each other when a manufacturer's shipping contract was up for renewal.
K Line also pleaded guilty to one count of bid-rigging, admitting to entering into a bid-rigging agreement. They admitted having worked with competition for a General Motors tender for RoRo shipping services, including routes from South Korea to Canada, for contracts covering the period from 2011 to 2012.
"Our investigation into international shipping conspiracies sends a clear message to the global marketplace: if you do business in Canada, you must comply with the law. Cracking down on criminal collusion is a top priority for the bureau," said Matthew Boswell, Commissioner of Competition.
It is not the first-time car carrier companies have faced charges for their cartel practices. In recent years, both NYK and K Line, as well as other carriers have been found guilty or pleaded guilty with the authorities in Europe, the U.S., China, India, South Korea, Australia, and Chile for anti-competitive practices. The companies have paid extensive fines while also agreeing to end the anti-competition business practices.