Norway and China Friends Again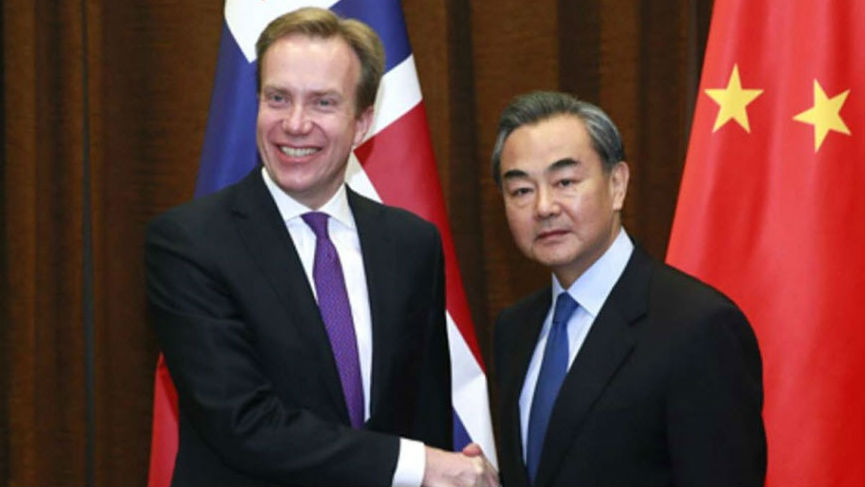 China and Norway have announced full normalization of diplomatic and political relations and have issued a joint statement that Norway's Minister of Foreign Affairs, Børge Brende, says opens up many opportunities for cooperation.
"We have already agreed to immediately resume negotiations on a free trade agreement," said Brende, who also said the countries are discussing cooperation on a whole range of issues, including climate change and the Arctic.
"Cooperation with China is also important at the multilateral level. China is an indispensable partner when seeking common solutions to international challenges such as climate change and the elimination of poverty," said Brende.
Norway has not had political contact with China since 2010 when the Norwegian Nobel Committee awarded the Peace Prize to human rights activist Liu Xiaobo. Liu, a writer, was sentenced to 11 years in prison in 2009 for "inciting subversion of state power."
According to Norwegian media, China had demanded an official apology over the award, but Norway refused, saying the Nobel committee was an independent body free to make its own decision. Liu could not be present at the Nobel ceremony, as he was still in jail. His absence was symbolized by an empty chair.
"The situation since 2010 has been challenging. This normalization of relations is the result of long-term, painstaking diplomatic efforts on many levels to restore confidence between our two countries," Brende said.
However, relations have continued at some levels. Bilateral trade between the two nations reached $10 billion in 2015, and Norway was accepting of China's application to join the Arctic Council as an observer in 2013.
The joint statement issued on Monday says that the Norwegian Government "fully respects China's development path and social system." It also states that Norway will do its best to avoid any future damage to bilateral relations.
The Norwegian Government is planning additional political visits to China in spring 2017. A diverse group of business representatives will also visit.
The Independent Barents Observer cites Rune Rautio, an expert from research company Akvaplan-Niva, saying that the new deal will clearly affect Norwegian-Chinese bilateral relations in the Arctic. He says that China has a clear interest in infrastructure projects in the Nordic region, among them a projected railway line from Finnish Lapland to the Norwegian Arctic coast, as well as the planned optic fiber cable along Russia's Northern Sea Route.
China is increasing its presence in the Arctic with, for example, investments by Chinese companies in Russia's Yamal LNG project. The shipping company COSCO has also been increasingly active along the Northern Sea Route.
The joint statement is available here.