Norway and California Team Up on Decarbonization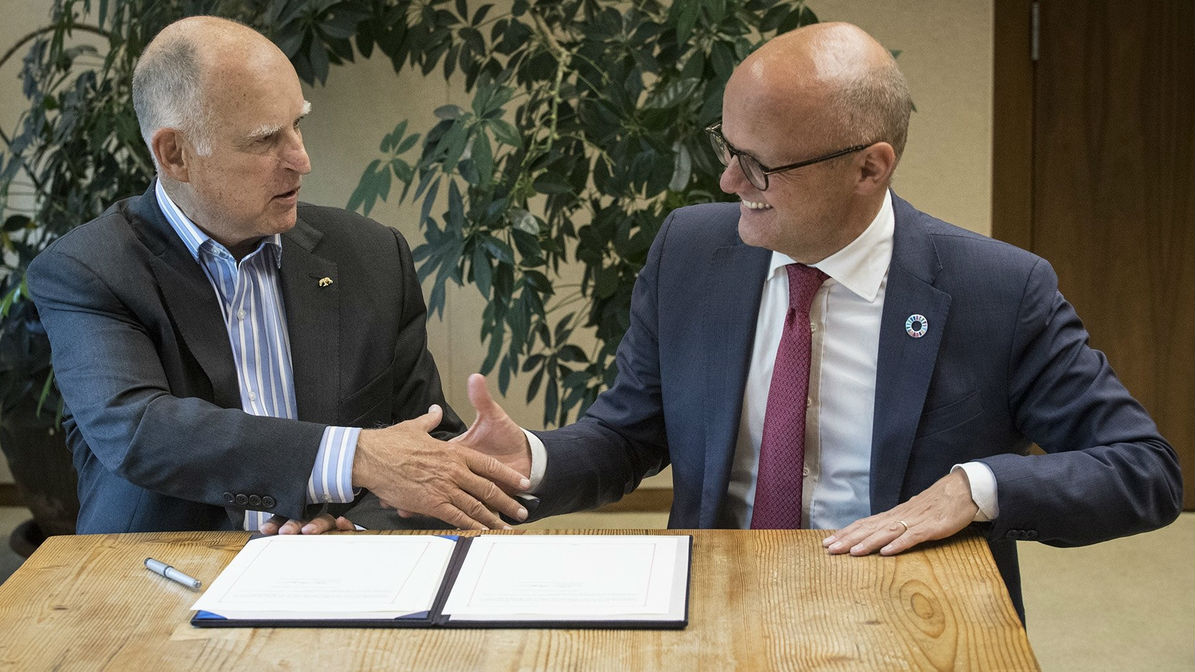 California Governor Edmund G. Brown Jr. has welcomed Norway to the Under2 Coalition - the global pact of cities, states and countries committed to limiting the increase in global average temperature to below two degrees Celsius.
The news follows an agreement on green shipping between California and the Norwegian Maritime Authority. The Authority is currently working on various zero emissions projects, such as the battery-powered ferry Ampere as well as hydrogen-powered vessels. Norway has ambitious environmental objectives for 2030 and 2050, including zero emissions in the transportation sector.
With the addition of Norway's endorsement, the Under2 Coalition now includes 177 jurisdictions on six continents that collectively represent more than 1.2 billion people and $28.8 trillion GDP - equivalent to over 16 percent of the global population and 39 percent of the global economy. Norway is the 16th country to endorse the Under2 Coalition.
The Under2 Coalition, the collective of governments who have signed or endorsed the Under2 MOU, was formed in 2015 by the states of California and Baden-Württemberg, Germany to mobilize climate action from like-minded city, state and regional governments around the globe. Coalition members pledge to limit greenhouse gas emissions to two tons per capita or 80-95 percent below 1990 levels by 2050.
"In the face of irreversible climate change, the world's cities, states and countries must decarbonize and get on a sustainable path," said Brown. "California is proud to partner with Norway in this fight."
Brown says, California, the sixth-largest economy in the world, continues to advance its nation-leading climate goals while also growing its economy faster than the rest of the United States. In the past seven years, California has created more than 2.5 million new jobs, cut its unemployment rate in half, eliminated a $27 billion budget deficit and boosted its credit rating to the highest level in more than a decade.
Last month, on the eve of the G20 Summit, Brown announced that California will convene the world's climate leaders in San Francisco in September 2018 for the Global Climate Action Summit, where representatives from sub-national governments, businesses, investors and civil society will gather with the direct goal of supporting the Paris Agreement.
More information about the Under2 Coalition is available here.