Photos: NOAA and Coast Guard Responders Free Entangled Whale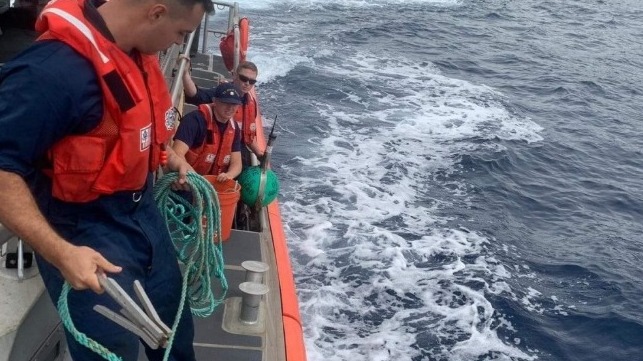 On Wednesday, responders from the U.S. National Oceanic and Atmospheric Administration and the U.S. Coast Guard freed a humpback whale from entaglement in heavy line off the southern coast of Maui.
The Coast Guard received a report about the whale from a local dive vessel at about 0910 hours, and Coast Guard station Maui dispatched a response boat to the scene. The Coast Guard crew arrived at about 1040, and they deployed a working line with a beacon attached so that they could track the whale's movements.
Responders prepare to deploy a working line and tracking beacon (USCG)
A response vessel from the Hawaiian Islands Humpback Whale National Marine Sanctuary followed with a response team and gear, and half a dozen good samaritan vessels helped monitor the animal and relay information. When they finally got close up to the whale, the response team found that it had the line caught through its mouth, forming a bridle.
"A team of responders in the inflatable approached the whale, grabbed the working line, and pulled themselves up behind the animal. At this point, one line of the bridle was cut and untwisted, but the line was too deeply embedded in the whale's mouth to pull free," said Ed Lyman, the whale entanglement response coordinator with NOAA.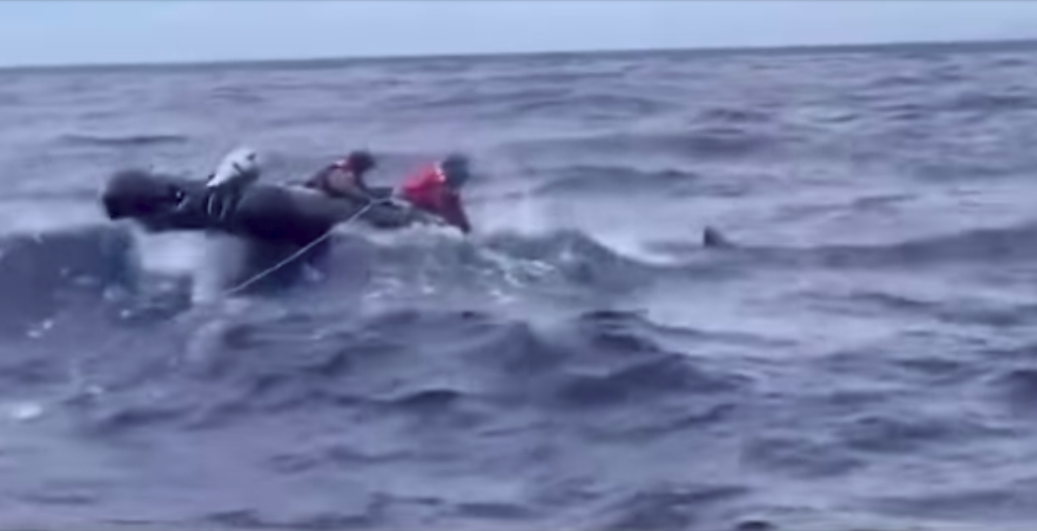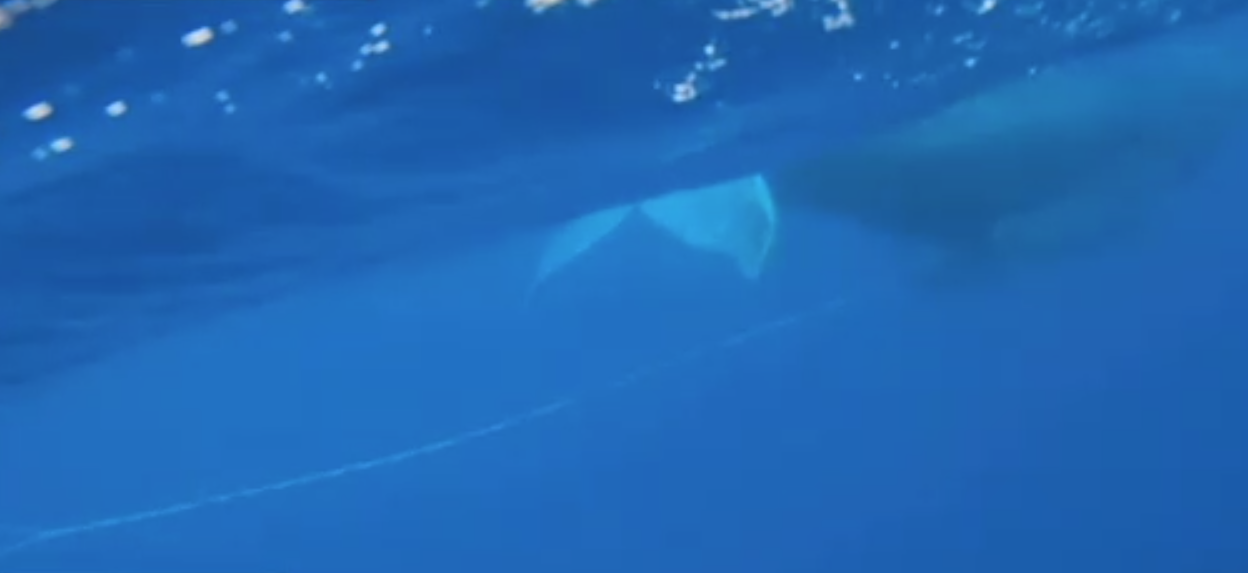 Video stills courtesy NOAA / social media, taken by NOAA under permit
At 1230, with seas building, the team made another approach within feet of the whale's tail in order to cut the other side of the bridle as far forward as possible.
"The pair of cuts removed as much line as possible, along with all the trailing buoys. Only a small amount of gear in the whale's mouth and trailing along its sides were left providing the animal with an excellent chance of surviving," said Lyman. "This was a successful operation that involved the efforts of many – a team effort."
NOAA asks mariners to report whales in distress but not to approach closely or attempt to assist them. Only trained responders are authorized to help whales and other marine mammals, both for the animal's protection and the safety of those involved. It is illegal to approach a humpback whale closer than 100 yards at sea.