Nine Rescued from Sinking Charter Boat off Honolulu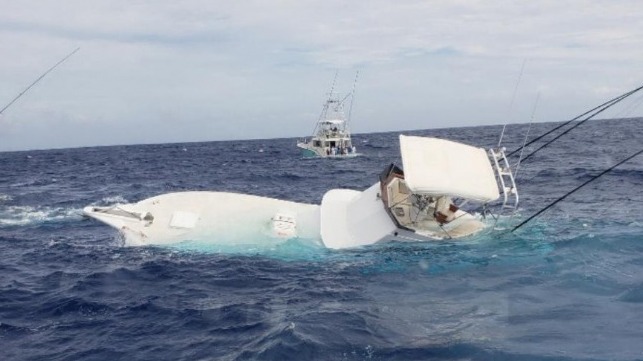 On Sunday, the U.S. Coast Guard and good samaritan mariners saved nine people from a sinking charter-fishing boat off Ewa Beach, Oahu, near the entrance to Pearl Harbor.
At about 1415 hours, Coast Guard Sector Honolulu received a VHF distress call from the master of the charter boat Wild Bunch, who reported that the vessel was taking on water. Two nearby good samaritan vessels - the Maggie Joe and Strikeology - helped to evacuate six passengers while the Wild Bunch's crew remained behind to fight the flooding.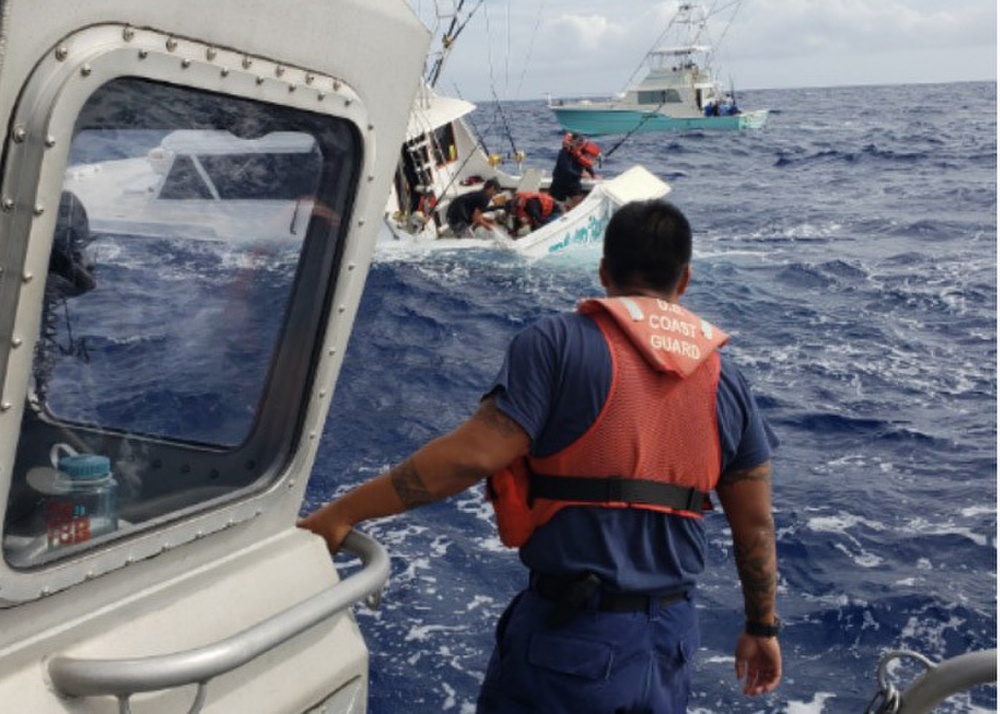 A 45-foot Coast Guard response boat launched to rendezvous with the stricken vessel. At 1438, less than half an hour after the distress call, the response boat crew arrived on scene. They passed a dewatering pump to help the crew of the Wild Bunch to pump out their boat. It proved ineffective, however, and the crew abandoned ship onto the Coast Guard response boat. No injuries were reported.
"This is exactly the type of situation our crews train for," said Petty Officer 2nd Class Chad Chao, a watchstander at Coast Guard Sector Honolulu. "It was through their dedication and professionalism the response team was able to get on scene and provide assistance so quickly."
The Wild Bunch was last seen submerged and drifting, and the Coast Guard broadcast a warning to mariners to keep a sharp lookout to avoid a collision. The owner of the Wild Bunch has contracted with a salvage company to attempt to recover the vessel, which is carrying about 250 gallons of fuel and a small quantity of lubricating oil.
The cause of the casualty is under investigation.