Nigerian Navy Rescues Chinese Fishermen from Pirates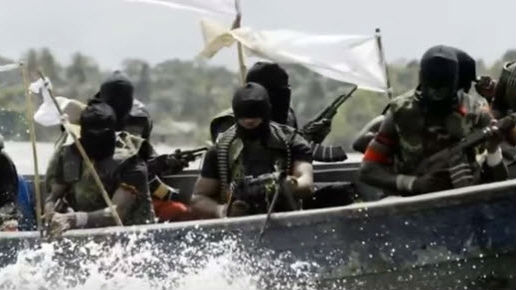 On Thursday, the Nigerian Navy said that it rescued four Chinese fishermen from kidnappers near Igbokoda, an inland village about 90 miles east of Lagos. According to commanding officer Sylvanus Abbah, the four victims were taken from a trawler near Lagos on December 14. Commandos from the Nigerian Navy vessel Beecroft rescued the abductees from a camp in Ondo State.
"Naval operatives attached to Forward Operations Base (FOB) who sighted the kidnappers as they were entering Igbokoda gave them a hot pursuit," said Abbah. "The kidnappers opened fire on the naval gunboat. There was a fierce gun battle between the suspects and the naval men and the hoodlums abandoned their boats and fled on foot through the creeks." Efforts to track down and arrest the suspects continue.
An unknown number of kidnapping victims sustained gunshot injuries during the exchange of fire, but they have been treated and are in stable condition, Abbah said.
Army spokesman Ojo Adelegan confirmed the rescue in comments to Xinhua. Unlike Abbah, he reported that one of the pirates had been captured. Xinhua did not confirm that the Chinese nationals were fishermen or that they had been kidnapped in an act of maritime piracy.
Pirates capture 10 seafarers off Brass
The IMB reports that 10 crewmembers are missing after a bulker was attacked and boarded off Brass, Nigeria on December 14. The remaining crew sailed the vessel to a safe port.
Earlier the same day, at a position some 13 nm to the north, the crew of a freighter managed to fend off another pirate attack. IMB reported that four to five suspected pirates in a wooden boat approached the vessel and attempted to board. The master increased speed and took unspecified "anti-piracy measures," deterring the attackers.
The Gulf of Guinea remains a persistent hot spot for piracy, and especially for maritime kidnapping. According to consultants Sea Guardian, 56 mariners have been abducted in the region over the course of the year to date.