New Vehicle Terminal Planned for Southampton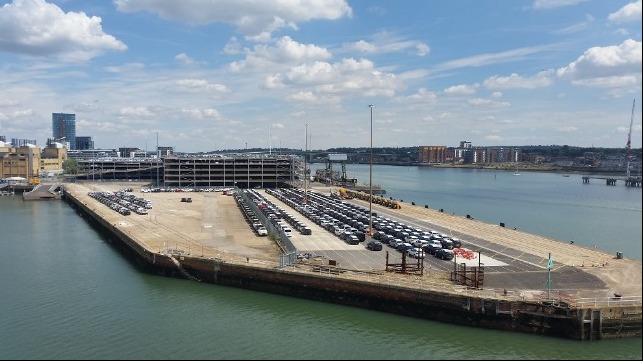 The Port of Southampton is to build a new vehicle terminal as the latest phase a £50 million ($65 million) investment by Associated British Ports (ABP).
The new £15 million ($19.5 million) multi-storey facility will be built in the Eastern Dock and will provide storage for a further 3,000 vehicles. It is expected to be completed in 2019.
ABP has already invested more than £32 million ($42 million) over the past five years to support the automotive industry. Many of ABP's ports have the capability to handle vehicles, and around 40 percent of all vehicles imported and exported by the U.K. are handled by an ABP facility. The major vehicle operations in Southampton, Grimsby and Immingham handle more than 1.5 million vehicles every year.
The Port of Southampton is the U.K.'s hub for automotive with 11 lines undertaking 110 calls to 52 ports in 40 countries every month. Southampton handles around 820,000 vehicles each year.
Southampton is also Europe's leading turnaround cruise port and the U.K.'s most productive container port. It is operated by DP World Southampton.