New River Cruise Brand Targets Young People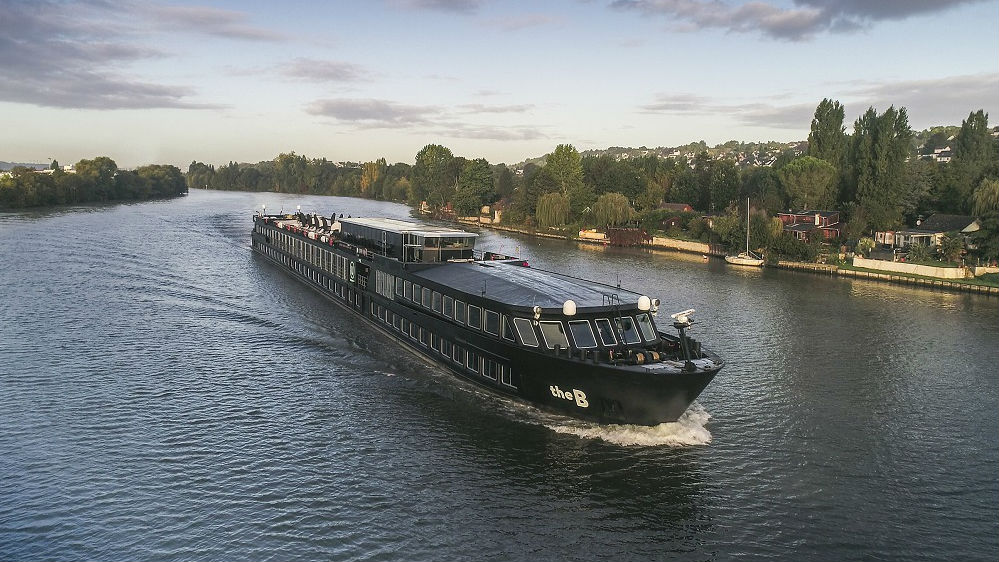 The first of U by Uniworld's millennial-focused river cruise ships, The B, debuted in Paris in October.
U by Uniworld was developed by Uniworld Boutique River Cruise Collection as the first river cruise brand aimed at millennials and younger passengers aged 21 to 45.
Formerly Uniworld's River Baroness ship, The B was renamed following an extensive redesign. The renaming ceremony was led by the ship's Guardian Angel Petra Nemcova, supermodel and noted philanthropist.
The B is the only ship on the Seine River with a unique all-matte black exterior. The vessel hosts up to 120 passengers, with all accommodation having waterfront views. The ship boasts two rooftop venues, a spa, mixologists, international DJ's, communal tables for dining and farm-to-table cuisine.
The B will be joined by a second vessel, The A, in 2018. Sailings on both vessels begin in April 2018 and include voyages along the Rhine, Main, Danube and Seine Rivers, with overnight stops and longer stays available in major cities including Paris, Vienna, Amsterdam and Budapest.