New Carrier to Launch Trans-Pacific Service in April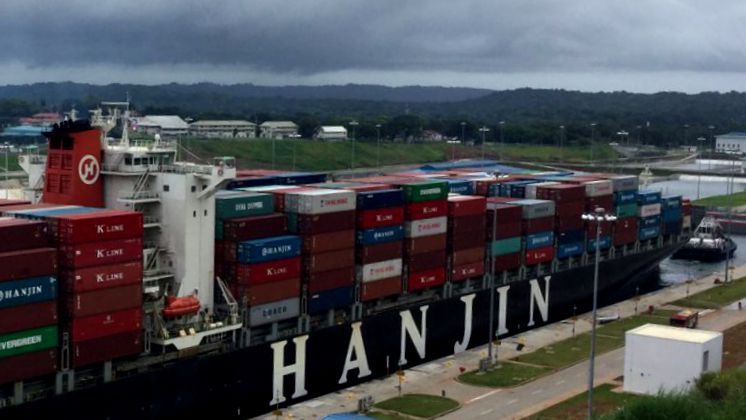 The world's newest container line, Seoul-based SM Shipping, will launch its first service string connecting Asia and the U.S. West Coast on April 21.
The line's first regional feeder sailing will depart South Korea on March 8 for China, Thailand and Vietnam, industry sources told Korea's Pulse News. The first trans-Pacific sailing departs Busan for Long Beach the following month. Alphaliner reported last week that the line had intended to start with two strings but has scaled back to one, with five ships on a five-week rotation.
Construction conglomerate SM Group created SM Shipping to buy Hanjin Shipping's core business operations during the defunct carrier's receivership proceedings. As part of that transaction, SM also secured the right to buy a majority stake in Hanjin's Korean terminals at Gwangyang and Gyeongin (Incheon), and it is now said to have an interest in Hanjin's Busan terminal as well. SM Group's new SM Shipping brand has been building up a small fleet, including five 6,500 TEU vessels from Hanjin, one panamax and six container feeders. It aims to double its capacity to 110,000 TEU by 2018.
The news of a March departure date appears to refute earlier reports that the firm would not be able to start services on schedule. SM Shipping was only formed in December, and industry insiders expected a delay in its rapid launch due to a shortage of containers. SM would need nearly 100,000 boxes to equip its fleet and serve its customer network; the company did not inherit Hanjin Shipping's inventory of 500,000 containers, so it will have to acquire a full set at a cost estimated in the hundreds of millions. An official with SM Shipping told Pulse News that the firm intends to fill the gap by buying up used boxes for its first Asia-U.S. string, then adding more as it rolls out additional services.