New Cargo Strategy for Ultra-Large Container Ships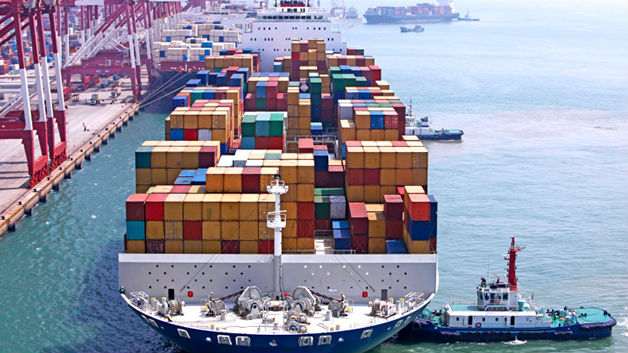 Lloyd's Register (LR) is classing the world's largest-ever container ships – led by a recent contract to oversee the building of six ultra-large container ships (ULCS) of more than 20,000 teu.
Technical teams at LR have investigated the rising heights and weights of the container stacks that today's ULCSs can carry and produced new guidelines to help designers, owners and masters handle the ever-growing cargos.
One of the teams' key findings is based on vessel speed. LR research demonstrates that the speed at which a ship is sailing has a significant and predictable effect on the rolling motions; this is a crucial factor in cargo-carrying. So instead of designing container stows as if a ship is sailing at full speed in the harshest seas of the Atlantic or Pacific oceans, LR has produced a methodology based on a combination of ship speed and stability and the height and direction of the prevailing waves.
Another crucial factor to managing the cargoes is the development of lashing twistlocks. Operators who use the latest fully automatic twistlocks will have the advantage of securing their cargos safely and effectively with minimum intervention from the stevedores. Combined with the introduction of high lashing bridges, they will be able to safely carry stacks of 10 or more tiers of containers on deck.
LR is currently classing four ULCS vessels of 20,150 teu for the Japanese company Mitsui O.S.K. Lines which are being built by Samsung Heavy Industries. A further two 20,050 teu ships are being built for Shoei Kisen Kaisha on long charter to MOL at Shoei's affiliate company Imabari Shipbuilding at Saijo shipyard, Japan.
The new vessels are due to be delivered in 2017 and have been earmarked to operate on the Asia-to-Europe service.